Thursday, June 11, 2015 @ 7:52 AM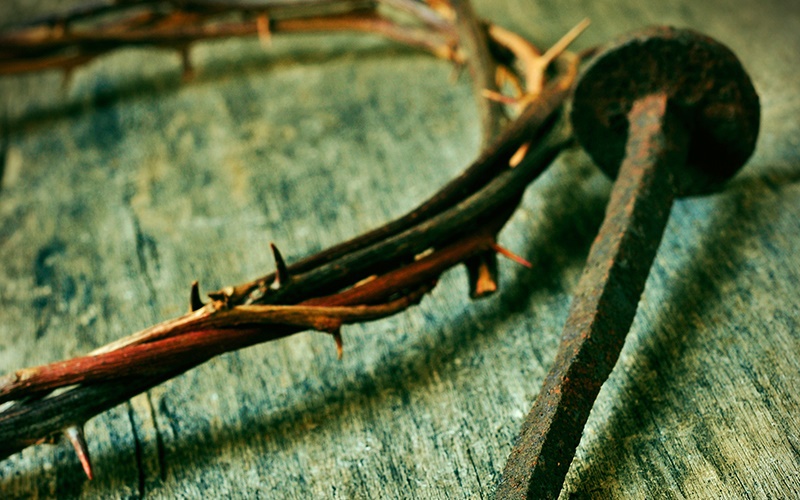 ATTENTION: Major social media outlets are finding ways to block the conservative/evangelical viewpoint. Click here for daily electronic delivery of The Stand's Daily Digest - the day's top blogs from AFA.
Jim Shempert
One Million Dads
MORE
When I was in school, I used to carry a dictionary in my backpack.  I was one of those bookworm kids that when I heard a word I didn't know, I would pull out my dictionary and look up the meaning of the word.  Either that is incredibly responsible or incredibly nerdy.  I'll go with the latter. 
The first definition one finds at Merriam-Webster for the word "Christian" is:  "one who professes belief in the teachings of Jesus Christ."  That seems pretty simple. To call yourself a Christian, you need to follow Jesus.  What does that mean?  Does that mean regular church attendance?  Occasionally throwing a five spot in the plate?  Possibly attending a church service or event that is not specifically on Sunday morning?  Actually, none of those qualifies as a Christian characteristic. 
America is touted as the most Christian nation in the world.  Supposedly, we have more Christians here than any other nation in the world.  Logically, one would then ask, "Then why is America so messed up?"  The simple answer is, claiming to be a Christian, and actually being one are two separate things.  I could just as easily claim to be a mongoose, but upon close inspection, one could quickly determine that I am not. 
This is a subject that I touch on often in my blogs because it is something that burdens me spiritually.  The authenticity of Christian witness.    I don't care anything about judging your witness or the person's next to you.  That's way outside my pay grade.  In the end, I am a pitiful sinner, upon whom Christ showered mercy, same as you.  What I do want to do is encourage you to live for Jesus in an authentic fashion.  If Jesus is your "all in all," do you reflect that?  Are you doing anything different from the mainstream person?  Would anyone ever think, without you telling them, that you are a Christian?
How central is your faith in Christ to your life?  Does it guide your daily life?  Do you value it above all other things?  Do you spend time with Christ daily in prayer?  Studying the Word?  Or are you a casual Christian?  Do you come to church when time allows?  Tithe only on holidays?  Barely pay attention and then walk out as if nothing happened?  Do you look at the Cross as a wood decoration hanging on the wall?  Or do you look at it as the instrument of your salvation?  Kyle Idleman asked it best, "Are you a fan or a follower of Jesus?"
This may come as a shock to you, but being a Christian today is not exactly popular.  Not only in America, but around the world.  In fact, ISIS has made a sport of capturing and murdering people who profess Christ.  As cowardly and inept as our government is in its response, this behavior is not exactly new.  First century Christians were often sporting events for their Roman overseers.  I'm not talking about Jesus, I'm talking about anyone who claimed Christianity. 
Martyrdom for the Christian is not something we strive for, but when weighed against denying one's Savior, I think it a good barometer of one's faith.  One example of this is Polycarp, an apostle of John.  He was born in the first century, but history remembers him for what he did in the second century.  The basic story is that Polycarp was asked to call Caesar his lord.  He was urged to do this based on the promise of mercy due to his old age.  Polycarp gave one of the best testimonies to the authenticity of Christian witness when he said:
"Eighty-six years I have served Christ, and He never did me any wrong. How can I blaspheme my King who saved me?"
So, the Romans had an inflective moment….decided to live and let live, to not judge, and allowed Polycarp to go on his way, right?  Nope!  They tied him to a stake and set him on fire in public.  If that wasn't bad enough, the fire apparently did not kill him, so they then stabbed him to death. 
And now, for a rousing course of "Softly and tenderly."
That sounds a little flippant I know, but I want to call your attention to the mantle that you are placing on yourself.  When you call yourself a Christian, you are saying that you are a child of Christ.  You are saying that you believe that Christ, the Son of God was sent to earth, lived, and died as a holy atonement for your sin.  What's more, you are saying that God raised Christ from the dead and is seated at His right hand now, awaiting the time that He will return once more, and gather all of His people to Him. 
Or are you?  If you are not, why call yourself a Christian?  What benefit does it provide you to label yourself a Christian if you have no characteristics of Christ? Why profess Christ if you have no desire to tell others about Him?  Why claim the title if you don't want to stand up for Christian principles?  Society already hates us and has since the days that Christ walked the earth.  That will only get worse, as Paul said in 2nd Timothy. 
Preach the word; be prepared in season and out of season; correct, rebuke and encourage—with great patience and careful instruction. For the time will come when people will not put up with sound doctrine. Instead, to suit their own desires, they will gather around them a great number of teachers to say what their itching ears want to hear. They will turn their ears away from the truth and turn aside to myths. But you, keep your head in all situations, endure hardship, do the work of an evangelist, discharge all the duties of your ministry.  (2nd Timothy 4:2-5)
Anyone that cares to see can see that we are there now.  But, this is Paul's promise:
Now there is in store for me the crown of righteousness, which the Lord, the righteous Judge, will award to me on that day—and not only to me, but also to all who have longed for his appearing.  (2nd Timothy 4:8)
Polycarp has his crown, will you have one?
Please Note: We moderate all reader comments, usually within 24 hours of posting (longer on weekends). Please limit your comment to 300 words or less and ensure it addresses the content. Comments that contain a link (URL), an inordinate number of words in ALL CAPS, rude remarks directed at the author or other readers, or profanity/vulgarity will not be approved.