Wednesday, July 8, 2015 @ 7:39 AM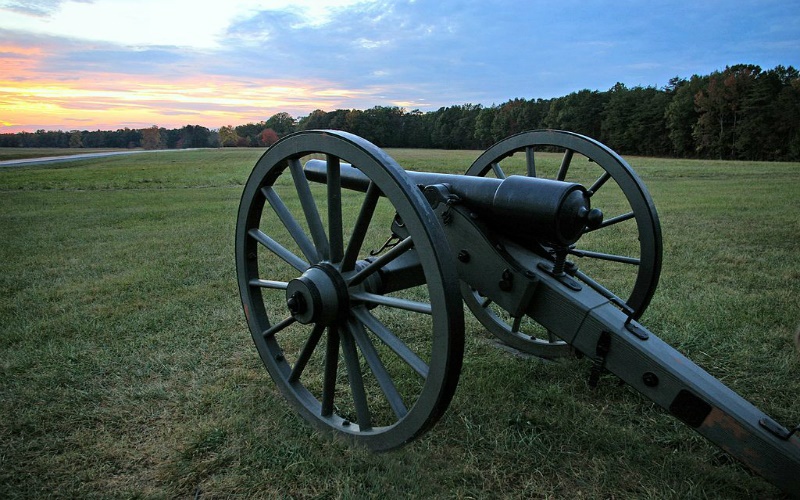 ATTENTION: Major social media outlets are finding ways to block the conservative/evangelical viewpoint. Click here for daily electronic delivery of The Stand's Daily Digest - the day's top blogs from AFA.
Jim Shempert
One Million Dads
MORE
After the Supreme Court ruling last week, Facebook, Twitter, and any other social media platform that you are a part of became a battle ground.  Out came the rainbow flag profile pictures (shout out to Mark Zuckerberg for showing how much he hates Christians because there was no competing option for traditional marriage supporters).  With thunderous blazing power, out came the Bible verses.  Everyone seemed to be a theologian last week, on both sides of the issue.
One argument though, that I saw in many places, and supposedly by Christians was that we are headed for Civil War.   To that, I must tap the brakes.  I am a traditional marriage supporter.  I am conservative and evangelical in my understanding and interpretation of the Bible.  If there is anything that I am 100% sure of, it's that Jesus wouldn't want His name being used to start a war.  For a supporting argument, read Matthew 26:51-53. 
Now, I've made liberals mad with the title, and I've made conservatives mad because you think I'm saying we shouldn't fight.  That is not at all what I am saying.  I absolutely think we must fight our hardest to make the lives of our children and their children the safest that we can possibly make them.  I have a two-year-old and the America that she is going up in terrifies me.   But if you haven't been paying attention, America is not a Christian nation anymore.  We were once, but those days are gone.  Short of another Great Awakening, that ship has sailed.  What we must fight for is the scriptural heart of our nation, not the political.  Before my conservative brethren tie me to the pyre and cover me in pitch, let me point you to Scripture. 
Jews were expecting a king, in the likeness of King David to overthrow Roman rule, and set up a Jewish Kingdom.  They dreamed of earthly realms.  Their focus was not on things eternal, but things physical.  The political and social happenings of the day.  Sound familiar?  Jesus said, "My kingdom is not of this world. If it were, my servants would fight to prevent my arrest by the Jewish leaders. But now my kingdom is from another place."  "You are a king, then!" said Pilate.  Jesus answered, "You say that I am a king. In fact, the reason I was born and came into the world is to testify to the truth. Everyone on the side of truth listens to me" (John 18:36-37).
"My kingdom is not of this world."  Christians seem to forget whom they serve far too often.  That seems to be a human condition.  The Jews physically saw the very power of God in their lives daily and still wandered away from Him.  God would restore them, allow them to flourish, and they would turn away again.  They asked for earthly leadership, was given it, and then would turn away.  Humans, at heart, are rebels.  We seek to be in control because we are greedy and don't trust God to do what He says He will do.  God is not on our timetable, and that infuriates us.  We scream to the heavens and say "DON'T YOU SEE WHAT IS GOING ON!"  If God doesn't answer when we want Him to, or how we want him to, then we declare Him inept and go off on our own.  If Scripture doesn't side with us, we say it's outdated.  Interestingly enough, Malachi 3:6 speaks to the changing of God. 
So what am I saying?  I am saying the same thing that Jesus said in John 16:33: "I have told you these things so that in me you may have peace. In this world, you will have trouble. But take heart! I have overcome the world."   Many were saddened at the decision of the Supreme Court.  I was one of them.  However, my destiny does not rest in the hands of 5 men/women.  My destiny is not swayed by the Supreme Court at all.  Nor the Congress.  Nor the president.  My destiny is determined by my relationship with Jesus Christ. 
No matter what man thinks, he is not God.  No matter what decision he forces onto others, he is not God.  No matter the persecutions that Christians will face in the coming days, weeks, and months, nothing, according Romans 8:38-39, can separate me from the love of God through Jesus Christ. 
You can destroy morals, you can attempt to change Scripture, you can attempt to redefine who God is, or deny Him completely, but at the heart of the Christian faith is the fact that once you are a child of the King, NOTHING can separate you from Him. 
I am not saying that the road will be easy.  As a matter of fact, where I sit currently, America is in the fast lane to hell and has stomped its foot on the gas pedal.  But the concerns of this world, are not the concerns of a true Christian.  True Christianity, is reflecting your Savior, standing for truth, preaching the Gospel, and bringing light to the darkness.  Don't expect the darkness to like it.  Don't expect the darkness to be friendly.  Expect discord, expect hardship, and expect the world to react to you the way it did to your Savior. 
Know though, that your purpose is to bring Him glory and then bring as many into the Kingdom with you as you possibly can. 
"If sinners be damned, at least let them leap to Hell over our dead bodies. And if they perish, let them perish with our arms wrapped about their knees, imploring them to stay. If Hell must be filled, let it be filled in the teeth of our exertions, and let not one go unwarned and unprayed for."  Charles Spurgeon
Please Note: We moderate all reader comments, usually within 24 hours of posting (longer on weekends). Please limit your comment to 300 words or less and ensure it addresses the content. Comments that contain a link (URL), an inordinate number of words in ALL CAPS, rude remarks directed at the author or other readers, or profanity/vulgarity will not be approved.