Friday, July 24, 2015 @ 2:48 PM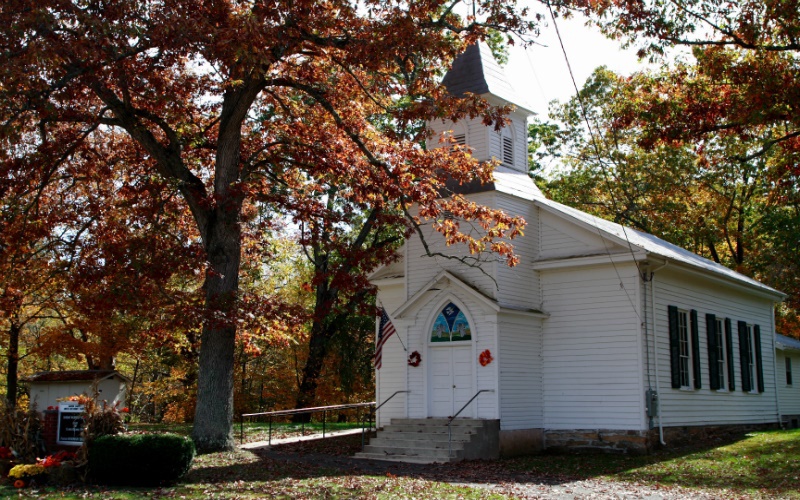 ATTENTION: Major social media outlets are finding ways to block the conservative/evangelical viewpoint. Click here for daily electronic delivery of The Stand's Daily Digest - the day's top blogs from AFA.
Jim Shempert
Chief Information Officer
MORE
A.W. Tozer once wrote, "What I am anxious to see in Christian believers is a beautiful paradox. I want to see in them the joy of finding God while at the same time they are blessedly pursuing Him. I want to see in them the great joy of having God yet always wanting Him." 
The question is, what would Mr. Tozer think of modern Christians?  Now don't write this off as a blanket condemnation of the entire Church.  That's not my intent.  Merely an honest glance at who we are as the Church today.  I grew up in a very small country church, and joy was abundant.  We used to be happy to go to church every Sunday.  There was a dedication to the community of believers that was the local church.  If you missed church, someone was calling to be sure you were ok.  Now that, in part, may have been due to there only being 20 or so members, or it may have been the fact that back then, we considered our relationship with a body of believers as sacred. 
There was a joy about our Christianity.  I'm not talking, "I've got the joy, joy, joy, joy, down in my heart," kind of joy.  I'm talking about the actual love and care for each and every member of our congregation type.  The kind that when someone went on to Glory, everyone was there with a covered dish.  When someone had a baby, we were there with pink and blue balloons.  When a tree fell, four or five men showed up with chainsaws and work gloves.  When a new family came to visit, we were at their house that afternoon with a pie and a smile.  Does that stuff still happen?  Sure.  But is it the norm or the exception?  Are we joyful members of the body of Christ?  Do we seek to be openly engaged in a relationship with our fellow believers?  Or do we count the minutes on our watches until the preacher wraps things up and we can get on with our lives?  Do we ignore each other's needs on the way to beat the lunch crowd to our favorite restaurant?  I mean, after all, someone's got to eat all that chicken.  The question is better asked, do we even care about each other anymore?  Yes, leaders of the church of tomorrow, the 20 – 40 crowd, that is a question that desperately needs answering.  Some would ask, did the church change, or did I?  I think that answer is easy though a difficult one to hear. 
Another question that is in desperate need of answering, is why in the world anyone would want to convert to Christianity with some of the examples that we are giving them?  Again, not a blanket condemnation, as I'm sure there are some wildly happy people at worship out there reading this.  I also know that there are many who simply reject the message of Christianity.  That makes Jesus weep, but it should also make the Church weep as well.  Should we abandon our evangelical mission of preaching the Gospel, just because the world has turned against it?  Absolutely not!  If anything, that should motivate the Christian to present the world with the Gospel all the more.  I will not be asked to give an account of whether Tom or Sally accepted the Gospel of Jesus Christ.  I will, however, be asked to answer for how I knew the forgiveness of Christ, the majesty of the Gospel, but not preach it to a lost and dying world.
My motivation, first and foremost, is to reach out to the world around me.  Reaching out to your church is important as well.  Christ, though, went places where the pious would not.  Matthew is my favorite Gospel for several reasons.  Chiefly because of his background in finance initially, I can read his writings in the analytical way that I imagine he meant them. 
Chapter 9 of Matthew reads:  "While Jesus was having dinner at Matthew's house, many tax collectors and sinners came and ate with Him and His disciples.  When the Pharisees saw this, they asked His disciples, "Why does your teacher eat with tax collectors and sinners?"  On hearing this, Jesus said, "It is not the healthy who need a doctor, but the sick. But go and learn what this means: 'I desire mercy, not sacrifice.' For I have not come to call the righteous, but sinners. (Matthew 9:10-13)"
A popular phrase is "My Jesus did this…., my Jesus said…"  Well, my Jesus said that it's not the healthy but the sick who need a doctor.  Jesus came for the ones who society wouldn't touch.  He came for the thief, the prostitute, the beggar, the drunkard, the murderer, the slanderer, the liar, the outcast. 
How do I know that?  Because I was one of "those" that was running head-long toward the mouth of hell.  I knew what the Church was about, but I had no idea about Who the Savior was.  I had no idea that He saw me in all my brokenness and shame and loved me anyway.  And to quote Shane & Shane, "He loved my heart to death."
What is your relationship to the Gospel and your motive(s) for sharing it?  Do you share it at all?  Do you retreat into the walls of your church and leave the mission to someone else? 
For when I preach the gospel, I cannot boast, since I am compelled to preach. Woe to me if I do not preach the gospel!  1 Corinthians 9:16
Please Note: We moderate all reader comments, usually within 24 hours of posting (longer on weekends). Please limit your comment to 300 words or less and ensure it addresses the content. Comments that contain a link (URL), an inordinate number of words in ALL CAPS, rude remarks directed at the author or other readers, or profanity/vulgarity will not be approved.