Friday, August 14, 2015 @ 04:56 PM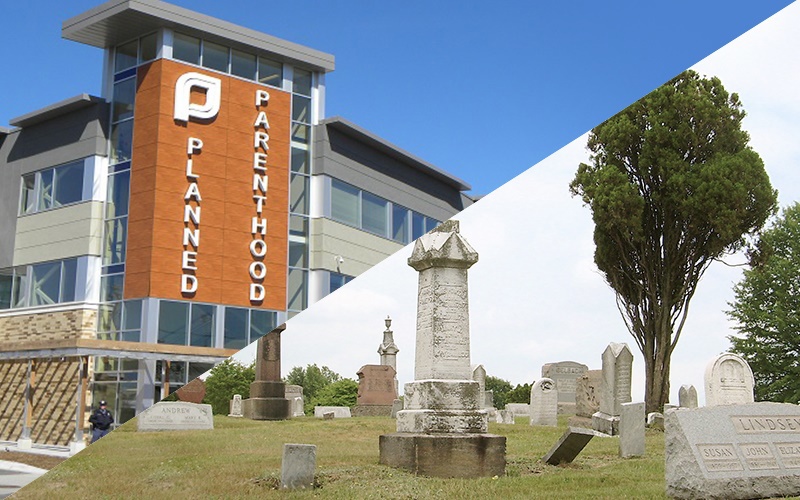 ATTENTION: Major social media outlets are finding ways to block the conservative/evangelical viewpoint. Click here for daily electronic delivery of The Stand's Daily Digest - the day's top blogs from AFA.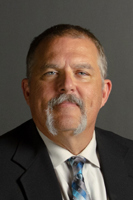 Dr. Ray Rooney, Jr.
Digital Media Editor
MORE
It was 1968 and a new movie had come out.  I asked my Dad if he'd take me to see it.  I can't remember why but the way it worked out was that he simply dropped me off at the movie theater in Memphis, Tennessee with the money to get in and some to spare for popcorn and a drink.  So there I was, not even 10 years old going by myself to see George A. Romero's Night of the Living Dead. 
Needless to say, I had never seen anything like that.  All the monster/horror movies I had seen prior to this one relied heavily on imagination.  I found out later that one of the actors had some connection to a butcher shop and real animal entrails were used for some of the scenes.  Ten years old.  By myself. Zombies fumbling around with human remains.  Yeah, that's why I still remember that night more than forty years later. 
And maybe that's why that night was the first thing to come to my mind when watching the Planned Parenthood videos that have been released so far.  In one video an employee wearing what looks more like a dishwashing glove than any kind of surgical gloves I've ever seen is rummaging around in a bloody tray saying "So the intestines are here…"  At other times little severed arms and legs are lifted up like tiny trophies. 
What can even be said about this kind of real life horror?  What is truly scarier: a make believe zombie apocalypse movie where the characters are playing with what they want you to believe are human remains or real Planned Parenthood employees stirring the remains of real babies they just killed? 
When I went to college I majored in history and spent a lot of time reading and writing papers on World War II in general and the Holocaust in particular.  The disdain the SS guards had for their Jewish prisoners was based on their obedience to Hitler's ideology.  Hitler was a man filled with hate and taught others to hate like he did.  So it was with a perverted and then detached moralistic world view that men operated cyanide showers and ovens designed to kill and then incinerate millions of human beings. 
But these Planned Parenthood people aren't motivated with the same kind of hatred that spurred the Nazis into committing callous acts of mass genocide.  They sip wine while talking about procuring and selling babies' brains and livers. They laugh and giggle while stirring baby's heads, arms, and legs on a platter.  So if it's not some kind of blinding hatred that is driving these people to commit real acts of horror that rival the fantasy driven horror movies, what is it? 
You may have shaken your head with disgust earlier when I told about how my Dad dropped me off to see an extremely graphic horror movie by myself.  I know, it was wrong.  But someone needs to explain to me how actual people who are spending their lives (and our money) gleefully dismembering babies and matter-of-factly discussing and negotiating the sale of their tissues and organs over dinner hoping for Lamborghinis are somehow noble or even normal people in American society.
This isn't about hate.  Nor is it about money.  At $75-$100 a pop per "procurement" it would take quite an inordinate amount of time to manage a Lamborghini.  That only leaves evil.  The level of barbarity coupled with the ability to discuss the sale of human parts over dinner while sloshing a glass of wine suggests a complete disengagement from any form of decency or morality.  The definition of evil is "profoundly immoral and malevolent."  That's what we have in today's Planned Parenthood.  Evil.
When not looking at the graphic video listen to the dialogue.  It's all about skirting truth and the law.  In the latest video (the sixth) the discussion begins to turn to somehow getting entire and intact babies to sell.  Look at this quote:
If we alter our process, and we are able to obtain intact fetal cadavers, we can make it part of the budget that any dissections are this, and splitting the specimens into different shipments is this. It's all just a matter of line items.
"[S]plitting the specimens into different shipments…" "It's all just a matter of line items."  This is no longer about politics or ideologies or even "medical research."  What these videos reveal is that our government is sanctioning and standing behind real people whose real and sick deeds of dismembering their fellow human beings while giggling and sloshing wine afterwards setting up buyers of human parts make George Romero's fictional movie about flesh eating zombies seem tame. 
What we are finding out as a nation is that evil and true moral and spiritual depravity is so much more than monsters in the imagination brought to fantasy life in book or film.  Evil is when the monstrous imaginations of wicked people are brought into focus in the real world and then spoken about with smiles over an after dinner wine and snickers as employees play with arms and legs on a tray.
Evil is when the horrific video evidence is splashed on the internet for all to see and lawmakers go home for a break knowing that what is taking place in those videos is happening every single day.
Evil is when the Church just wants to move on to something else.  After all this has been going on for over forty years.
It's bad that movies often depict the worst imaginations of humanity.  It's worse, however, when things every bit as morally bankrupt are taking place right under our noses by people sitting two booths over from us in the restaurant. 
Please Note: We moderate all reader comments, usually within 24 hours of posting (longer on weekends). Please limit your comment to 300 words or less and ensure it addresses the content. Comments that contain a link (URL), an inordinate number of words in ALL CAPS, rude remarks directed at the author or other readers, or profanity/vulgarity will not be approved.