Monday, August 03, 2015 @ 02:40 PM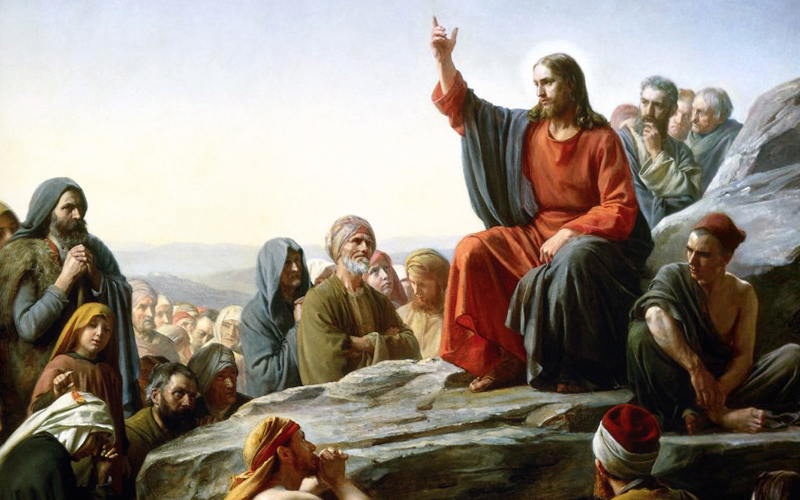 ATTENTION: Major social media outlets are finding ways to block the conservative/evangelical viewpoint. Click here for daily electronic delivery of The Stand's Daily Digest - the day's top blogs from AFA.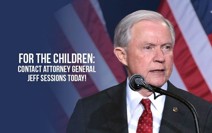 Attorney General Sessions needs to hear from you
In August, Judge Reed O'Connor of the Federal District Court for the Northern District of Texas blocked President Barack Obama's transgender bathroom directive. The Obama Administration appealed that decision to the Fifth Circuit in New Orleans. The good news is that, over the weekend, Attorney General Jeff Sessions' Department of Justice withdrew the appellate motion filed by the Obama administration. This means that Judge O'Connor's ruling will likely stand. This is a victory for our children's safety and the rule of law.
Thank Attorney General Sessions for this action to protect our children's privacy and safety.
Related to this radical attempt by the Obama administration is the retail chain Target's decision last April. Target announced it was allowing men who felt like women into female restrooms and changing facilities. Target's policy undermines the privacy and safety of women and children. Men don't belong in the same changing area as women. For this reason, AFA launched the #BoycottTarget campaign which has been immensely successful by garnering nearly 1.5 million signatures of individuals who will no longer be shopping at Target until they reverse this misguided policy.
This recent action by the Department of Justice sends a signal that policies like Target's should not be pushed on American families, much less America's children. The #BoycottTarget movement is making a difference. We must let Attorney General Sessions know that we appreciate his department's actions.
Thank Attorney General Sessions for this bold action to protect America's schoolchildren.
Your effort in signing this petition will not go unnoticed. We must speak up if we are going to protect our children.
TAKE ACTION
Thank Attorney General Jeff Sessions for withdrawing from President Obama's transgender bathroom directive.
MORE
Many Christians like to hide and defend themselves with Luke 6:37 and Matthew 7:1, "Judge not that you be not judged".  Yet they fail to finish either passage. We need to read the Scripture before and after to receive it in its full context.   If we read Luke 6:37-49 we will clearly see that Jesus is teaching how to correctly judge someone by their actions or as we like to say their "fruit."  Verse 39 explains that if you too are in sin you cannot rebuke another in the same sin because then you are the blind leading the blind. Verses 41-42 go on to reiterate verse 39 by pointing out the hypocrisy of illuminating someone else's sin when you are guilty of the same.  But it doesn't stop there because Christ then teaches how to correct ourselves so that we can also correct a brother or sister we see walking in darkness.  We must first go before our Father and repent of our sin-hence, remove the plank from your own eye, and then you will see clearly to remove the speck that is in your brother's eye.  The text doesn't say or imply that because you have a speck in your eye you have no right to point out your brother's sin.  No, Jesus clearly states that you should remove your brother's speck but you must first be right with Him before you can do that. 
In no way are we to judge those who have not confessed Christ as their Savior but we are told to judge those within the body of Christ.  Those considered without Christ should be the focus of Christian love.  Because Christ lives within us and the Holy Spirit fills us to overflowing we should be able to reach out to those in sin.  Those without Christ should be able to plainly see a difference in the Christian community.
The point being, if you have proclaimed Christ as your Savior you are held to a higher standard. Your mind should continuously be renewed by the Holy Spirit who teaches us, convicts us, and conforms us into His image.   The unregenerate are not (yet) a part of the family in Christ and should not be held to our standards because the Holy Spirit does not dwell within them.  First Corinthians 5:9-12 says
I wrote to you in my letter not to associate with sexually immoral people-not at all meaning the sexually immoral of this world, or the greedy and swindlers, or idolaters, since the you would need to go out of the world. But now I am writing to you not to associate with anyone who bears the name of brother if he is guilty of sexual immorality or greed, or is an idolater, reviler, drunkard, or swindler-not even to eat with such a one. For what have I do do with judging outsiders? Is it not those inside the church whom you are to judge?
Furthermore, the body of Christ must bear the fruit of our brothers and sisters.  We must hold each other accountable, in love, for our words, actions, choices in entertainment, etc.  We have a countenance to uphold, which is Christ who lives inside of us.   First Thessalonians 5:19-22 says "Do not quench the Spirit.  Do not despise prophecies but test everything; hold fast what is good.  Abstain from every form of evil." Quench in verse 19 is defined to put out.  If Christ sent the Holy Spirit to live inside of us we are to live in a way to allow the fire He has placed in us to thrive.  To keep the Holy Spirit's fire burning we must feed it with the right type of fuel: prayer, repentance, humility, service, tithing, faith, etc.  We are to test all things and what better way to do that than with the Word of God.  If it doesn't line up with the Word then it is not good and we should not hold fast to it.  Instead we are to let it go or it will hinder the body of Christ (by the way, as a member of the body and as a brother or sister you are responsible for the rest of the body's functionality and growth.  Your actions greatly affect how healthy the body is.  If a part of your body was dying due to infection it would be better to lose that part of the body than life itself).  Abstain from every form of evil simply means we should not even appear to be sinning.  The simple appearance of sin is sin.  The time where Christians just went about their day carefree and unconcerned with how their actions, words, etc. affect the body needs to come to an end.  We must clearly demonstrate that Jesus Christ is our life's priority.  Everything we do, say, watch, listen to…everything, should point us back to our love, Christ.  He should be on our mind constantly.   
Unfortunately, not everyone who claims to be a Christians is a Christian.  Some people may really think they are a Christian because the church has made it look so easy.  It's easy to say a prayer and claim grace and then go on living without any real evidence of change.  There are a lot of mistaken churchgoers.  But other people are deceivers.  They intentionally fake their Christianity to divide the church.  Remember Christ is not the author of confusion, but if we are not to judge how can we spot these people? Matthew 7:13-14 says, "Enter by the narrow gate. For the gate is wide and the way is easy that leads to destruction, and those who enter by it are many. For the gate is narrow and the way is hard that leads to life, and those who find it are few." Narrow is the gate and difficult is the way which leads to life.  To be a born again Christian means the assurance of persecution.  Take captive our minds and glorify our God in the process.  Only the Holy Spirit can grant the ability to do such things.
Beware of false prophets, who come to you in sheep's clothing but inwardly are ravenous wolves.  You will recognize them by their fruits. Are grapes gathered from thornbushes, or figs from thistles?  So, every healthy tree bears good fruit, but the diseased tree bears bad fruit. A healthy tree cannot bear bad fruit, nor can a diseased tree bear good fruit. Every tree that does not bear good fruit is cut down and thrown into the fire.  Thus you will recognize them by their fruits. (Matthew 7:15-20)
When are we going to stop tip-toeing around feelings and start biblically addressing issues within our church?  Let's begin with ourselves and our own unconfessed sin. Then lets bind ourselves together as we resist the works of darkness wherever we see them.  It's not sitting in judgment.  It's spiritual discernment.
Please Note: We moderate all reader comments, usually within 24 hours of posting (longer on weekends). Please limit your comment to 300 words or less and ensure it addresses the content. Comments that contain a link (URL), an inordinate number of words in ALL CAPS, rude remarks directed at the author or other readers, or profanity/vulgarity will not be approved.