Friday, September 25, 2015 @ 1:47 PM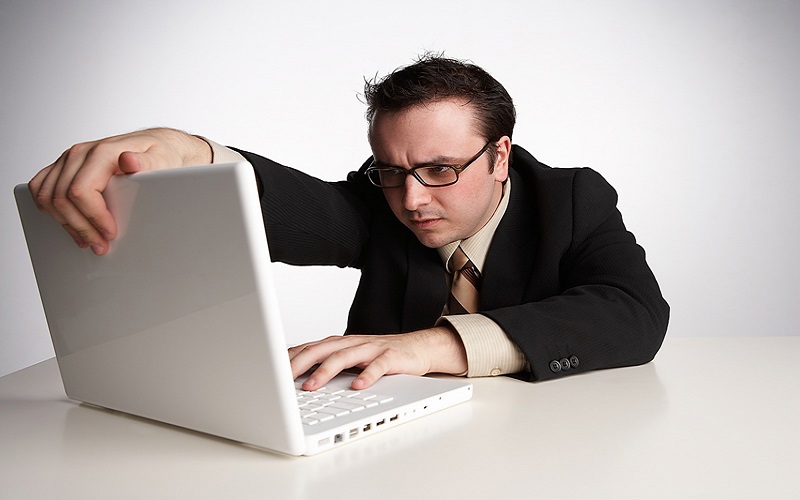 ATTENTION: Major social media outlets are finding ways to block the conservative/evangelical viewpoint. Click here for daily electronic delivery of The Stand's Daily Digest - the day's top blogs from AFA.
Stacy Singh
Writer - AFA Journal
MORE
Christians often are given the ill reputation of always shouting out bad news, being out to hammer the bad guys, or being generally unaware and clueless about the world. Let's not add to that stigma by circulating fake news stories. 
Contrary to the popular jest, not everything on the Internet is true. Unfortunately, misinformation abounds, whether it derives from deliberate hoaxes or inadequate research, missing details, or poor reporting that jumps to conclusions. Thus, it is important to discern fact from fiction diligently and carefully, keeping an eye out for bias, hyperbole, and basic elements of good news reporting, before sharing and opining on the next attention getting headline. 
I've made that error myself, as probably everyone has. But it undermines our credibility, intelligence, and our intentions when we make the mistake of snatching at a fake news story, or one that has been twisted to fit an agenda – especially when we use it to back up other claims or beliefs. Beyond that, it devalues our discussion of truth. If we can't accurately discern what is happening in the world around us, then how can others be expected to take seriously the unseen Truth we make a claim to know through our faith? 
So, next time you read or hear something that validates what you already believe, have predicted, or fear, don't jump into sharing it online or by word of mouth until you take a few minutes to verify whether it is a true and fully developed report. If it turns out to be inaccurate after it leads you into heated conflict, all that does is undermine your witness and undermine the voice of influence you hope to have in leading and speaking to others. Determining worthy news beforehand can be much easier and less painful than trying to save face after someone calls you out for being a rumormonger. 
Fortunately, being vigilant with testing truth doesn't have to be time-consuming or tough. Noting some common nuances can help you make sense out of your daily news stream: 
1) Is a story posted by more than one reputable news source? It's not enough if 10 or 20 of your friends have shared it on social media. Google the keywords or title. A real news event will be reported by more than one professional news service. If it is a breaking news story, at least several of the major news outlets, secular or religious, will take it up. If it is regional, look for coverage from local newspapers or television channels. Take the story with a grain of salt and dig into some deeper research unless more than one agency is publishing the story. 
2) Do you recognize the name and format of the website link? Scammers may take a legitimate URL and alter it ever so slightly by misspelling a word or adding or removing letters. For example, onenewsnow.org might be turned into onenewsnow.org.ru. If that change was unnoticed, you might be tricked into believing it really was the news service you trust, and end up accepting whatever scam stories are disseminated. 
3) Are you familiar with websites that are purposely hyperbolic or satirical? The Onion is probably the best known of these types. These sites function kind of like a political cartoon. They present falsely exaggerated information, on purpose, in order to make a statement in a humorous way. Often, the made up story presented might be a shocking take on a real and concerning issue. Just don't take it too seriously. 
4) Does it link sources? When you open a story, there may be highlighted hyperlinks, or at least titles and quotes, from outside sources. Click these or look them up and see if you can find the original source material. If the story references a legal document or poll, look for the original document and make a quick comparison of the information. If an individual or group is quoted, search for additional comments from that source or examine whether the remark lines up with organizational statements. 
5) Do the dates line up in a reasonable timeline? Sometimes, an old news story is circulated as if it were a fresh event. While the facts may have been entirely accurate, a story from several years ago has likely been resolved and is now a non-issue. Don't let it get your blood boiling until you've taken a second glance at the publication date. 
Also, consider the pace at which events could be expected to move along as a story unfolds. Is the time frame too short for the reaction or decision supposedly made? For example, if a decision on a suit against a new law was announced immediately after the law was passed, that's obviously too quick for due process of law to have been accomplished. On the other hand, if events are fast-paced in a breaking news story, reporters may be rushing to get the latest scoop before an issue is fully resolved. In that case, the details may be incomplete or fluctuating. As a story is unfolding, wait a little while to see if there is a more final outcome. 
6) Does the story reveal conscientious and careful work? Consider the quality of the writing and editing. If a story is full of spelling and grammatical errors, or is just confusing and unclear, that gives you a clue as to the amount of effort and research that somebody put into compiling the information. A person who didn't bother to use spell check may not have bothered to fact check either. Also look for normal forms of journalistic writing. If a world leader is referred to lightly without proper titles or capitalization, for instance, as "Obama" or "the pope," that hints at journalism that leaves much to be desired. 
7) Does the view taken seem one-sided? You may recognize a definite bias. You should familiarize yourself with the names of some of the leading publications that have a decidedly liberal or conservative slant. For example, Huffington Post is ultra liberal, while most people find Fox News to be more conservative. 
Also, consider the overall tone of the piece. It may be long on opinion and short on facts. Realize that is more of an op-ed approach, reporting someone else's opinion of a news event rather than the news event itself. In that case, it does not necessarily give a complete picture of the situation; so don't base your opinion on someone else's opinion. Instead, find out the complete story so that you have a better understanding by which to form your own judgment.   
8) Are you still unsure whether a story is fact or fraud? There are websites dedicated to fact checking information circulated on the Internet and publishing alerts and clarifications on false information. These sites can be found online by entering the words "fact check" into a search engine. Fact check a specific story by adding the title or keywords of the story into the search query.  
Please Note: We moderate all reader comments, usually within 24 hours of posting (longer on weekends). Please limit your comment to 300 words or less and ensure it addresses the content. Comments that contain a link (URL), an inordinate number of words in ALL CAPS, rude remarks directed at the author or other readers, or profanity/vulgarity will not be approved.