Wednesday, September 30, 2015 @ 1:34 PM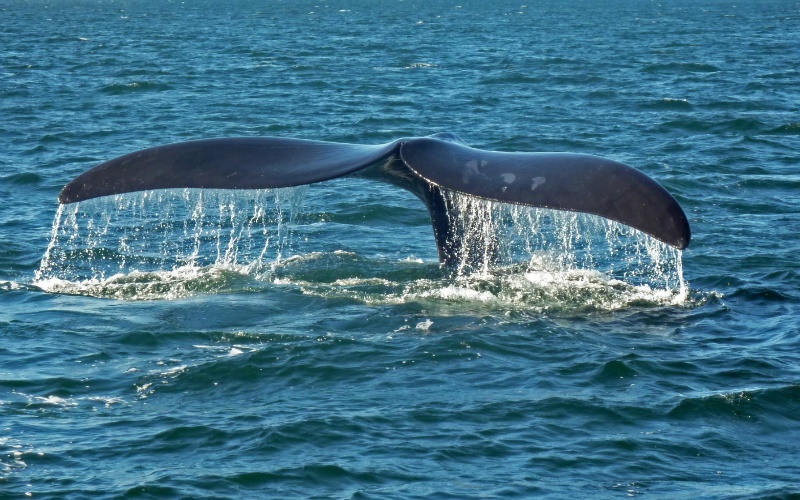 ATTENTION: Major social media outlets are finding ways to block the conservative/evangelical viewpoint. Click here for daily electronic delivery of The Stand's Daily Digest - the day's top blogs from AFA.
Jim Shempert
One Million Dads
MORE
What do you do when faith is all you have?  What do you do when you have too much month at the end of your money?  What do you do when the doctor says the results don't look good?  What do you do when you hear "there is nothing else we can do."? 
If you have read any of my blogs, you know that I would be a terrible church recruiter.  I'm not going to sell you a lie about Christianity to get you in the door.  I have found nowhere in Scripture where it says that everything is going to be glorious while here on earth.  To the contrary, Christ promises trials and trouble (John 16:33).  On the back end of that promise though, is His guarantee.  The hope that Christians of all denominations cling to:  "but take heart! I have overcome the world."
That's a good bible verse to memorize.  There are going to be days that you need it in this life.  There will be days when that is all that you can cling to.  Recently, we had a cancer scare in my family.  Due to family history, there was cause for great concern.  The person affected, solid in her faith, said, "The Lord's will be done."  Pious words, and totally not what I wanted to hear.  I wanted to hear "everything is going to be ok, don't worry."  I wanted to hear anything other than what she told me.  But, what she told me was exactly in line with Scripture.  God's will, no matter how much man tries to change it, will ultimately be done. 
Scoffers of Scripture often point to Jonah with incredulous fingers and ask how one can believe that.  "You mean to tell me that God allowed a big fish to swallow a man, stay inside it for three days, and then was magically spit out onto the exact beach where he needed to land?"  In a word, yes.  I have confessed in the past that I believe the Bible to be the inspired word of God, and therefore, true to the letter.  I also believe it because Jesus Himself referenced it in Matthew 12.  In all things, I can only present you with what Jesus said, what He stood for and what he promised His believers.  I can't make you believe.  Only the Holy Spirt can do that. 
For a lover of history though, let's talk about the great revival that Nineveh experienced post-Jonah in the whale.  As with all my writings, there is someone out there who has probably said everything I want to say but better.  This is the case with Henry Clay Trumbull:
"What better heralding, as a divinely sent messenger to Nineveh, could Jonah have had, than to be thrown up out of the mouth of a great fish, in the presence of witnesses, say on the coast of Phoenicia, where the fish-god was a favorite object of worship? Such an incident would have inevitably aroused the mercurial nature of Oriental observers, so that a multitude would be ready to follow the seemingly new avatar of the fish-god, proclaiming the story of his uprising from the sea, as he went on his mission to the city where the fish-god had its very center of worship"
So, a people who worshiped a god envisioned as a fish, hear testimony from a man that was vomited up out of a fish, and believed. Not too far a fetch after all.  That is if you try and put two and two together. 
Back to the cancer scare.  There was a small surgery and we waited for 6 days to get the results.  All we could do is pray to God. It is in times of great crisis that you realize how small in the universe that you really are.  It is times like that you must be grounded in something bigger than yourself.  Thankfully the results came back favorably.  The question that all who call themselves Christians must ask themselves is what if it had not? 
What if all your best-laid plans get torn out from underneath you at a moment's notice?  What if everything you hold dear was taken away from you tomorrow?  Would you still call yourself a Christian?  Would you run from God as Jonah did? 
Or, would you pray for divine guidance? Would you pray that God's will be done, even in the most horrible of circumstances?  Would you cling fast to the hope that though this world is hard, those who follow Christ have a better future awaiting them?
To put it simply, what will you do when faith is all you have?
In my distress I called to the Lord, and he answered me. From deep in the realm of the dead I called for help, and you listened to my cry. You hurled me into the depths, into the very heart of the seas, and the currents swirled about me; all your waves and breakers swept over me. I said, 'I have been banished from your sight; yet I will look again toward your holy temple.' The engulfing waters threatened me, the deep surrounded me; seaweed was wrapped around my head. To the roots of the mountains I sank down; the earth beneath barred me in forever. But you, Lord my God, brought my life up from the pit. "When my life was ebbing away, I remembered you, Lord, and my prayer rose to you, to your holy temple. "Those who cling to worthless idols turn away from God's love for them. But I, with shouts of grateful praise, will sacrifice to you.  What I have vowed I will make good.  I will say, "Salvation comes from the Lord. (Jonah 2:2-9)
Please Note: We moderate all reader comments, usually within 24 hours of posting (longer on weekends). Please limit your comment to 300 words or less and ensure it addresses the content. Comments that contain a link (URL), an inordinate number of words in ALL CAPS, rude remarks directed at the author or other readers, or profanity/vulgarity will not be approved.