Tuesday, October 13, 2015 @ 4:43 PM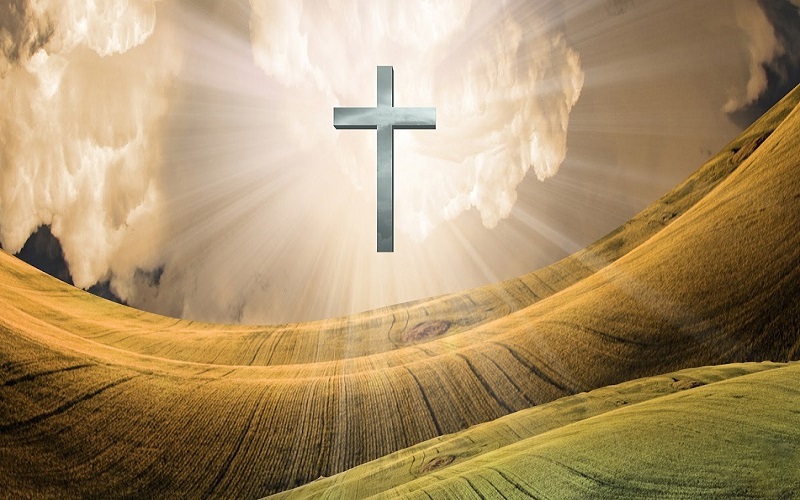 ATTENTION: Major social media outlets are finding ways to block the conservative/evangelical viewpoint. Click here for daily electronic delivery of The Stand's Daily Digest - the day's top blogs from AFA.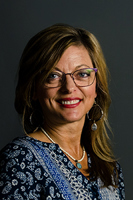 Anne Reed
AFA Journal
MORE
Several months ago, I had the opportunity to sit down and talk with Don and Eva Piper, during the filming of 90 Minutes in Heaven, a movie based on their books, respectively, 90 Minutes in Heaven and A Walk Through the Dark.
I'm not attempting to influence you in deciding whether you should purchase theater tickets, as the movie has for the most part already run its course. I'm also not attempting to validate nor discredit Don Piper or others who claim they have experienced glimpses of heaven.
I realize that you and other readers may have some strong opinions or beliefs on the subject. You are welcome to share them. This is a blog. So, let's respectfully hash some things out.
One of the strongest arguments made against the possibility of one returning from heaven is found in Jesus' parable of a rich man and Lazarus, a poor, ailing beggar. Both men died. The rich man found himself in anguishing flames, saw Lazarus by Abraham's side and begged him to send Lazarus with water to cool his tongue (Luke 16:19-25).

Abraham responded, "'[B]etween us and you a great chasm has been fixed, in order that those who would pass from here to you may not be able, and none may cross from there to us'" (Luke16:26).
As I've read this portion of the parable, it's occurred to me that the great chasm exists between Hades (a place of flames and torment) and Abraham's side (a place of comfort). So, does that great chasm also exist between earthly death and life – between earth and heaven's gate?
Jesus' parable continued. The rich man further addressed Abraham, "'[T]hen I beg you, father, to send him to my father's house — for I have five brothers — so that he may warn them, lest they also come into this place of torment.'  But Abraham said, 'They have Moses and the Prophets; let them hear them.' And he said, 'No, father Abraham, but if someone goes to them from the dead, they will repent.' He said to him, 'If they do not hear Moses and the Prophets, neither will they be convinced if someone should rise from the dead'" (Luke 16:27-31).
Another passage used to dispel claims of after-death experiences is found in Hebrews 9:27: "And just as it is appointed for man to die once, andafter that comes judgment."
Can that passage really be used to exclude the possibility of people being raised from the dead? It happened on numerous occasions in New Testament accounts during and after Jesus' physical life on earth. In the account of Dorcas being raised from the dead when Peter prayed, we are told that "many believed in the Lord" as a result (Acts 9:36-43). Likewise, I believe a person can be raised from the dead today for God's glory and purposes. We are not told, however, that Dorcas and others who rose from the dead sat up and asked for a scroll on which to record their after-death experiences.

Don and Eva's story of recovery after years of heartache and physical pain is inspiring, to say the least. Our conversation was pleasant, and their words were sprinkled with grace, expressions of love for the Lord, and concern for lost souls.
At the time of our meeting, it had only been about a month since Alex Malarkey, co-author of The Boy Who Came Back from Heaven recanted his story of visiting heaven after an accident put him in a coma when he was six years old. So, needless to say, a pretty large elephant stood in the room peering down his trunk at us.
So, I asked, "What would you say to some of the reputable pastors and Christian leaders who believe there is little or no merit to your story?"
This was Don's response:
While I do respect [those Christian leaders] – some of them I have their books on my shelves in my office, that's the kind of respect and reverence I have for the things they have to say – but I would clearly disagree with that.
I must say that before the accident, I would have been someone who wouldn't have believed it. But then I got killed by a truck.
And I know heaven is a real place, because I got a glimpse of it. But I also know you can have a meaningful life on the way to heaven.
Jesus said that greater things are going to happen after Him than while He was here. He's talking only to [the disciples], but if you read that Scripture, it says [that] anyone who has faith in Me will do what I've been doing, and will do even greater things than me. Anyone – and I believe that. I think that some of the greatest miracles are happening now (John 14:12-14).
I personally do not have an issue with believing Don Piper died and was physically raised from the dead when a man was obedient to the Holy Spirit's prompting to pray over a dead body. What happened during those 90 minutes when Don was dead, I don't know. Was his visit at the entrance of heaven a dream or a vision? Was it some other type of psychological phenomenon? Was it made up, or was it more real than the life you and I personally know to be true?
I don't know.
What I do know without a shadow of doubt is this: A man named Jesus, who was executed on a Roman cross and was buried in a tomb, physically rose from the dead.
The resurrection of Jesus Christ is the most important event in history. It changes everything. It validates and redeems the horridness of the crucifixion. It confirms that Christ fulfilled His mission of coming to die as a perfect and final sacrifice for the sin of the world. Paul said in 1 Corinthians 15:17, "[I]f Christ has not been raised, your faith is futile and you are still in your sins." The resurrected Christ lives, ever making intercession for us – Christ in us, the hope of glory (Colossians 1:27).
I'm eternally grateful for this magnificent truth! In contrast, I'm really glad that salvation doesn't hinge on whether or not you and I believe a kindhearted man named Don Piper was raised from the dead or received a glimpse of heaven.
I'm eternally grateful for this magnificent truth! In contrast, I'm really glad that salvation doesn't hinge on whether or not you and I believe a kind-hearted man named Don Piper was raised from the dead or received a glimpse of heaven.
Please Note: We moderate all reader comments, usually within 24 hours of posting (longer on weekends). Please limit your comment to 300 words or less and ensure it addresses the content. Comments that contain a link (URL), an inordinate number of words in ALL CAPS, rude remarks directed at the author or other readers, or profanity/vulgarity will not be approved.