Wednesday, October 21, 2015 @ 11:33 AM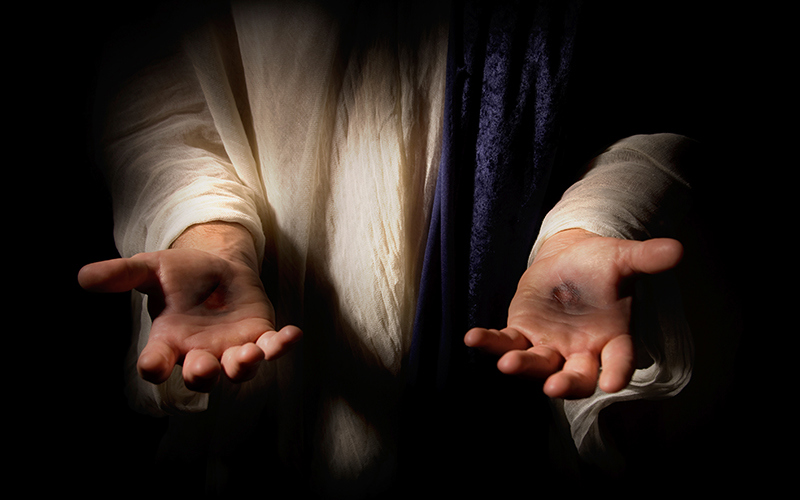 ATTENTION: Major social media outlets are finding ways to block the conservative/evangelical viewpoint. Click here for daily electronic delivery of The Stand's Daily Digest - the day's top blogs from AFA.
Jim Shempert
One Million Dads
MORE
As I have said in many blogs before, I write from real life. I write about how I see God in the small moments of life. Sunday was one of those moments. I am a Methodist by denomination and a conservative based on my theology. I am passionate about Christianity, and, therefore, get labeled a "crazy Jesus person" on occasion. I also find myself in disagreement with some church members on certain social issues. I also hate onions, but as they say, everyone has an opinion. Our society is plagued by a "my way is the right way" mentality. So the question becomes, when will you sacrifice your way, to do things Christ's way? 
Due to a tornado that destroyed my church a year and a half ago, our Sunday school classes have been meeting around town in various others churches and businesses. My class meets in a small church in the same neighborhood as mine. Our class usually varies between 12 to 20 members. Sunday, about 15 minutes or so after our class began, a man none of us knew walked in and sat down. As the class leader posed a question, this man we didn't know started chiding the class about being in the pews instead of being in the field. He spoke harshly with words filled with anger about ISIS, Hamas, and a variety of other topics. The looks on the faces of my classmates were ones of fear, concern, and worry. In today's climate, you never know when someone's cheese is going to slide off his cracker. 
After a few tense minutes, the guy seeing that his message was falling on deaf ears got up and left. There was a collective exhale from the group. Seeing as how he ranted against liberals a lot, being a self-avowed conservative, I made sure to stand up and let my class know that he did not speak for me. 
I believe very much in the authenticity of Scripture. My personal belief is that Scripture is very clear on a variety of things. I also know without a shadow of a doubt that I am the worst herald of Christ that walks this earth. My sin is so great that the thought of it truly sickens me. My sin, mine, not someone else's caused the death of a perfect Savior. I believe very much in doing our best to speak the truth, but I also believe in speaking the truth in love. If anything, the stranger who walked into my class did more to turn people away from Christ than to bring them to Him.  
My job in Christendom, as I understand it, is to be a witness to who Christ was/is. To live my life according to His principles, and therefore, to let the world know that there is a better way. If you have read any of my other writings, you know that I don't believe in a weak Jesus that is all love and no justice. I also don't believe in a Jesus that is all justice and no mercy. Man was unable to sit under the Law and be justified to God. God made the heart-wrenching decision not to do away with the Law, but to fulfill it through His Son. A final sacrifice for all. 
One of my classmates and I were talking after the class disturbance. He and I differ on political issues. BUT, I love his family, I am glad that we are members of the same church, and, most importantly, I consider him a friend. His definition of God is the same as mine: He and I would both be lost without Christ. I conveyed to him, that I wanted him to know, that if things had gone sideways, I would not have hesitated to physically suggest to the man that he leave. Being a self-sacrificing person, I would have placed myself between the man and my classmates without a second thought.  
See, that is the heart of the Christian message. Forget politics, sports affiliations, and denominations for a second. Come back to the Cross. Come back to Jesus. See Him in Gethsemane and the anguish that He went through. See Him on Cavalry and the final work done. See Him talking to Peter on the shore a few days later after He had risen. 
His message is the same today as it was then. "I did the work. I paid the price. I gave My all so that you could come back to Me. You are mine. The price is paid, the table is set, and all you must do is accept it." 
I am unable to articulate either in print or in person how marvelous Jesus is. I know firsthand, from a prodigal's viewpoint, what it means to be forgiven. Christ's message to His church is that all are lost and all need a Savior. How, if we do not approach the world in love, can we ever hope to reach them for Jesus? Don't change the message, as the message doesn't change. Approach a dying world with the sacrificial message of Christ, not with legalities that must be followed before conversion. At the point of conversion, we were all dirty sinning sinners. Today, if you are reading this, you are still a sinner, but Christ loved you and the world enough to die for you. 
While Jesus was having dinner at Matthew's house, many tax collectors and sinners came and ate with him and his disciples. When the Pharisees saw this, they asked his disciples, "Why does your teacher eat with tax collectors and sinners?"  On hearing this, Jesus said, "It is not the healthy who need a doctor, but the sick. But go and learn what this means: 'I desire mercy, not sacrifice.' For I have not come to call the righteous, but sinners (Matthew 9:10-13).
Please Note: We moderate all reader comments, usually within 24 hours of posting (longer on weekends). Please limit your comment to 300 words or less and ensure it addresses the content. Comments that contain a link (URL), an inordinate number of words in ALL CAPS, rude remarks directed at the author or other readers, or profanity/vulgarity will not be approved.