Wednesday, October 7, 2015 @ 3:56 PM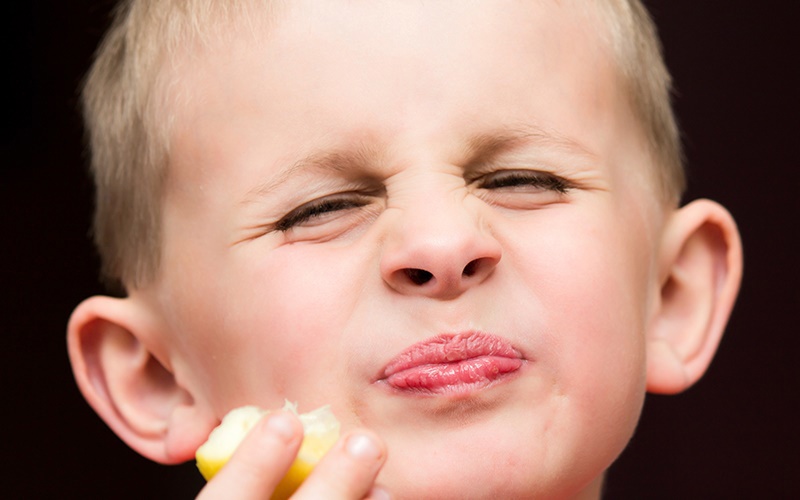 ATTENTION: Major social media outlets are finding ways to block the conservative/evangelical viewpoint. Click here for daily electronic delivery of The Stand's Daily Digest - the day's top blogs from AFA.
Jim Shempert
Chief Information Officer
MORE
I always find myself working with the kids no matter where I go to church.  I have always been able to relate to them and I enjoy being around them.  The children's minister at my church knows this.  She knows too, that I love her and won't say no.  Recently, at a Wednesday night class, the subject was on the bitterness of sin to God. 
One of the boys in my class is the ringleader type.  All the other kids will follow his lead.  Later in life, this will serve him well.  He will probably be a leader in his field.  Right now, at his age it leads more to being disruptive for a laugh than anything.  His dad and I are friends so I decided to use his disruption in the lesson.  In our lesson on the bitterness of sin, one of the activities was to taste a piece of raw ginger root.  I tasted it before the lesson, and raw ginger root is rough!  It's one of those tastes that you can't get away from.  While trying to teach them, the young lad was doing his best standup routine so I decided now was the time. 
I stood him up in a chair, telling the class that we were going to demonstrate to them what sins tastes like to God.  I gave the young lad a large piece of ginger root and told him to keep it in his mouth.  For the first few seconds, he held the line.  He was not going to let the class see how bad it was.  The machismo effect kicked in.  Then, the flavor became too much, he started the thrash his head.  That taste is inescapable.  I felt pity for him and offered him a cup to spit it in.  Lesson learned. 
That is not a lesson only for the young.  I often find that the simplistic teachings we try to instill in kids ministry should also be repeated to adults.  Many modern day Christians seem to have forgotten that sin is detestable to God.  DETESTABLE!  Not simply to be frowned upon.  Not just something that you shouldn't do but detestable.  Isaiah 59:1-2 explains sin in relation to God:
Surely the arm of the LORD is not too short to save, nor His ear too dull to hear.  But your iniquities have separated you from your God; your sins have hidden His face from you so that He will not hear.
I am an absolute believer in the grace of God.  As a matter of fact, the deeper in my relationship with Christ that I go, the more I see the need for Christ in my own life, and how totally helpless and insufficient I am.  Even on my "good days," I am still woefully incapable of living up to the standard that God has set for his people.  Then there are the bad days.  The days when I allow my own sin to separate me from God.  The days when all I can do is lean on Lamentations 3:23.  On those days, I look up from my sin, the blackness of my woe and that is when I see the true nature of God. 
The bitterness of my sin is not satiated.  There is no cosmic whiteout that makes everything ok.  My sin, as detestable as it is, is transferred to a perfect Lamb.  A sacrifice that I am not deserving of, or can accurately describe.  
Far too often, we sin and think nothing of it.  "It's ok because I am forgiven."  In part, that is true.  Your sins were removed from you.  But just like your weekly trash has to go somewhere, your sin has to go somewhere.  Hebrews 9:22 tells me that "without the shedding of blood there is no forgiveness of sins."  My sin on the good days, and my sin on the bad days both require a blood sacrifice. 
Christ, in his majesty, became that blood sacrifice for man.  The work is done.  Sin has been atoned for and ultimately defeated.  The choice of your salvation rests in your acceptance of the atonement of Christ. 
However, I think it dishonest for Christians to believe that you can sin and laugh it off.  Sin, while atoned for is not to be gloried in.  Many run to the story of the woman caught in adultery, and the words of Christ: "Then neither do I condemn you."  However, they completely whitewash the words he said just after that in the same verse:  "Go and sin no more. (John 8:11)"
Our sin caused the death of the Son of God.  In fact, our sin is what nailed Christ to the Cross.  So all the sin that man can commit was atoned for.  However, you completely misunderstand the atonement if you think you can continue in your sin and make light of it. 
Paul said it better:
What shall we say, then? Shall we go on sinning so that grace may increase?  By no means! We are those who have died to sin; how can we live in it any longer?  Or don't you know that all of us who were baptized into Christ Jesus were baptized into his death?  We were therefore buried with him through baptism into death in order that, just as Christ was raised from the dead through the glory of the Father, we too may live a new life.  For if we have been united with him in a death like his, we will certainly also be united with him in a resurrection like his. For we know that our old self was crucified with him so that the body ruled by sin might be done away with, that we should no longer be slaves to sin— because anyone who has died has been set free from sin. (Romans 6:1-7)
Please Note: We moderate all reader comments, usually within 24 hours of posting (longer on weekends). Please limit your comment to 300 words or less and ensure it addresses the content. Comments that contain a link (URL), an inordinate number of words in ALL CAPS, rude remarks directed at the author or other readers, or profanity/vulgarity will not be approved.