Friday, October 9, 2015 @ 3:51 PM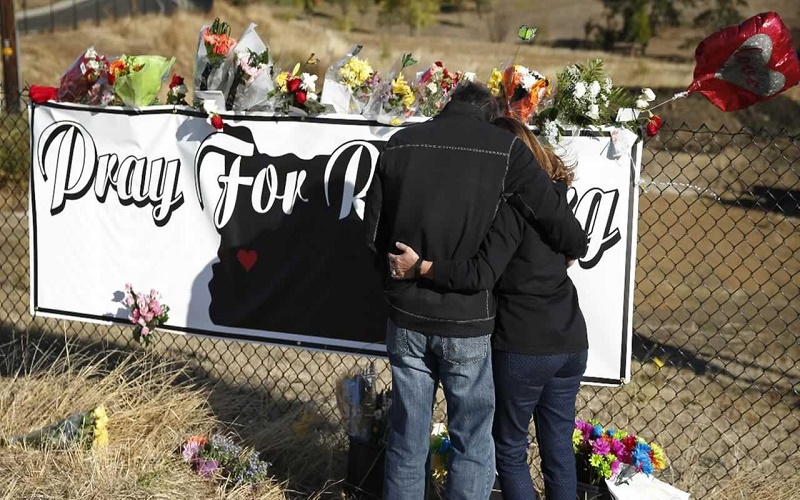 ATTENTION: Major social media outlets are finding ways to block the conservative/evangelical viewpoint. Click here for daily electronic delivery of The Stand's Daily Digest - the day's top blogs from AFA.
Jeremy Wiggins
Producer/Talk Radio
MORE
If you have ever picked up a book on Apologetics there is most likely an entire chapter written on an argument that most people call the problem of evil. This argument against Christianity basically states that if God is good there should not be so much evil in the world. If God is love, why do children go to bed hungry at night? If God is just, why do why do people kill each other? 
It's interesting to me how a person can use that argument against God when in any other context they refuse to acknowledge that evil exists in the world. To be sure, they acknowledge that bad things happen and that there is injustice in the world. However, the word "evil" is seldom used in any other context than to deny the goodness of God. 
This happens a lot in our culture, where horrific acts of violence happen on a seemingly regular basis. Acts of violence such as the shootings that took place at Umpqua Community College, where a gunmen invaded the campus and took the lives of innocent people. 
Who is this shooter? According to an NBC report: 
Two officials familiar with the contents of the note say 26-year-old Christopher Harper Mercer, who was killed in a firefight Thursday with police at Umpqua Community College, wrote that he would be "welcomed in Hell and embraced by the devil." 
This 26 year old is the person responsible for this heinous crime. Personal responsibility, though, is a foreign concept these days. 
Even the shooters father couldn't seem to blame his son for his actions: 
"You know, they talk about gun laws, they talk about gun control. Every time something like this happens, they talk about it, and nothing is done," Mercer said. "I'm not trying to say that that's to blame for what happened, but if Chris had not been able to get ahold of 13 guns, it wouldn't have happened." 
"You don't see these kinds of mass shootings all over the world on a consistent basis like you do in the United States. So somebody has to ask the question, 'how is it so easy to get all these guns?' Mercer continued. "I've never held a gun in my life, and I never want to. But I know there are people that do." 
Mercer added that he's a "great believer" in that people should not buy guns and gun laws have to change. 
"Even people that believe in the right to bear arms, what right do you have to take people's lives? That's what guns are — the killers," Mercer said. "It's as simple as that." 
What we see here is a reluctance on the part of society as a whole to accept the fact that people are capable of such crimes. They seem to want to blame an inanimate object. But if you take the instrument of the crime out of the equation (because honestly, people kill each other with guns, knives, poison, and cars, and all with different motives and background stories) there is one common denominator that again, there is a willful blindness to sin. 
As Christians, we understand human nature, and we realize that there is no such thing as a good person. The Romans Epistle tells us in 3:10 that "there is not one righteous, no not one," and in 3:23 that "all have sinned and fall short of the glory of God." 
We know where the blame lies, and it is squarely on our shoulders. 
The world has a sin problem, and it is because of this sin problem, whether it is acknowledged or not, that evil and pain exist. To blame the instrument and not the hand that wields it is to fundamentally misunderstand humanity.  At our core, we are all evil. This is a bitter pill to swallow for some to admit that some people are capable of such horrific acts against their fellow man. 
It is precisely because of this evil in our hearts that Christ had to come. Were we capable of not committing acts of evil against ourselves, our fellow human beings, and most importantly, our God, then we would be able to save ourselves.  This is more than just a religious practice of reading the Bible or going to Church. We are talking about forgiveness of sin, repentance, and sanctification which all take place in the life of a believer. This all takes place within the recognition of our sinful nature.  Christ came to rescue us from the spiritual death we are all born into because of our sin nature. 
We live in an Isaiah 5:20 society, where the people call good evil and evil good. Looking at this verse should be a sobering wake up call to us, for verses 24 and 25 reveal the warning of what will happen to us if we continue to reject God's grace, will, and Word: 
Therefore, as the tongue of fire devours the stubble,
    and as dry grass sinks down in the flame,
so their root will be as rottenness,
    and their blossom go up like dust;
for they have rejected the law of the Lord of hosts,
    and have despised the word of the Holy One of Israel.
Therefore the anger of the Lord was kindled against his people,
    and he stretched out his hand against them and struck them,
    and the mountains quaked;
and their corpses were as refuse
    in the midst of the streets.
For all this his anger has not turned away,
    and his hand is stretched out still. 
Culture may deny that sin exists. It may deny that faith exists. It may deny that God exists. All of this does not mean that they are right, and denying the existence of God will not allow the escape from judgment.
Please Note: We moderate all reader comments, usually within 24 hours of posting (longer on weekends). Please limit your comment to 300 words or less and ensure it addresses the content. Comments that contain a link (URL), an inordinate number of words in ALL CAPS, rude remarks directed at the author or other readers, or profanity/vulgarity will not be approved.