Monday, November 16, 2015 @ 10:39 AM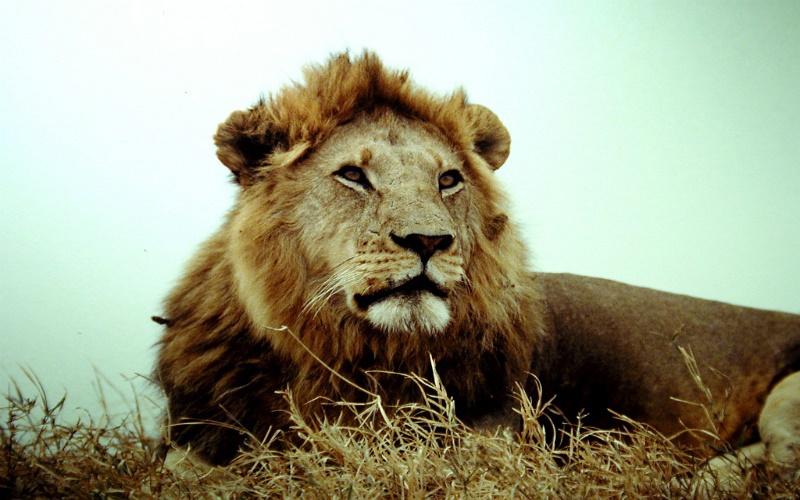 ATTENTION: Major social media outlets are finding ways to block the conservative/evangelical viewpoint. Click here for daily electronic delivery of The Stand's Daily Digest - the day's top blogs from AFA.
Jim Shempert
One Million Dads
MORE
The best economics lesson I ever learned was from my father.  I was 15 years old and decided that I deserved a new truck.  I promptly went to my father and said, "Dad, on my birthday, I'd like a new truck."  My dad, very old school, looks at his pimply-faced son and says, "Then boy, you need a new job."  Part of being a grown-up is being responsible.  Apparently the folks at Mizzou never learned that lesson from their parents.  Moreover, the Church of late seems not to have learned either with regard to its relationship to Christ.
Charles Spurgeon once said:  "The Word of God can take care of itself, and will do so if we preach it and cease defending it. See you that lion. They have caged him for his preservation; shut him up behind iron bars to secure him from his foes! See how a band of armed men have gathered together to protect the lion. What a clatter they make with their swords and spears! These mighty men are intent upon defending a lion. O fools, and slow of heart! Open that door! Let the lord of the forest come forth free. Who will dare to encounter him? What does he want with your guardian care? Let the pure gospel go forth in all its lion-like majesty, and it will soon clear its own way and ease itself of its adversaries."
How we need to get back to that servant relationship with Christ instead of trying to defend what the Gospel says.  Too often of late, "Christians" have spent most of their time explaining, changing, evaluating, and going through an "enlightenment" phase in their relationship to Christ.  Mind you, it's not enlightenment due to a study of the Scripture.  As a matter of fact, outside of Matthew 7:1 and John 3:16, many in the Church can't tell you a thing about Scripture.  We have abandoned the biblical Christ for a mythical feel good version of Him. 
The problem with that version of Christ is that it's not real.  Any Christ that is not based on the Christ of the Bible is a false Christ.  A fake, a phony, illegitimate.  The reason many have no strength in their relationship with Him is because the relationship they have is with themselves.  If Jesus agrees with you on everything, then it's not Jesus. 
Those are tough words.  They are hard to hear.  I mean them as much for myself as anyone reading.  My relationship with Christ is not easy.  There are MANY things about myself that Christ challenges me on daily.  Sometimes, the things he challenges me on hurts.  My nature as a man is to be in control, and if I am being worked on spiritually, that means that I am not in control.  Jesus speaks pretty clearly about the pruning that will go on in the life of a believer: 
"I am the true vine, and my Father is the gardener. He cuts off every branch in me that bears no fruit while every branch that does bear fruit he prunes so that it will be even more fruitful. You are already clean because of the word I have spoken to you. Remain in me, as I also remain in you. No branch can bear fruit by itself; it must remain in the vine. Neither can you bear fruit unless you remain in me. (John 15:1-4)"
This is Christ.  The one who all Christians say they believe in.  The pruning Christ.  So many in our country and even in the Church have become so fragile that they can't undergo the slightest bit of correction.  Even based in scripture any correction or reproof is regarded as judgement.  A favorite retort is from John 8 where Jesus tells woman caught in adultery, "Then neither do I condemn you."  The "God is Love" crowd goes wild!  They fail to follow-up where Christ tells the woman to "Go and sin no more."  Yes her adultery (her sin) is forgiven.  That was the reason Christ came to earth.  To forgive sinners.  However, Christ did not come to say that sin was ok.  Sin separates us from God and is the reason He had to die. 
There are absolutes in this world, both economically and spiritually.  Entitled college kids demanding that all debt be eliminated is ludicrous and not financially feasible.  If we are cancelling all debt, then I have a few bills to add to the pile.  The same goes with sin. 
The Gospel of Jesus Christ is a life-giving, life-changing experience.  Being in tune with the Father of Light is indescribable.  A personal relationship with Jesus Christ changes everything about how you see and approach the world.  But, it can only change lives when it is presented in its true form. Christianity is only real when it focuses on the biblical Christ, not the idealistic mythical one.  Man had his shot and failed miserably.
Christian, see you that Lion.  He is more than able to handle anything the world throws at Him.  For two thousand years and counting man has tried his best to kill Him and has failed miserably each time.  The Lion of the tribe of Judah does not need defending nor changing.  He is perfect.  His Word is perfect.  He is the dividing line between life and death.  He is life.  Without Him, we are dead. 
Stop protecting and defending Him.  Unleash Him, and see what He can do.  It's far more than we can imagine.  This world desperately needs Him.
Please Note: We moderate all reader comments, usually within 24 hours of posting (longer on weekends). Please limit your comment to 300 words or less and ensure it addresses the content. Comments that contain a link (URL), an inordinate number of words in ALL CAPS, rude remarks directed at the author or other readers, or profanity/vulgarity will not be approved.