Friday, November 13, 2015 @ 9:29 AM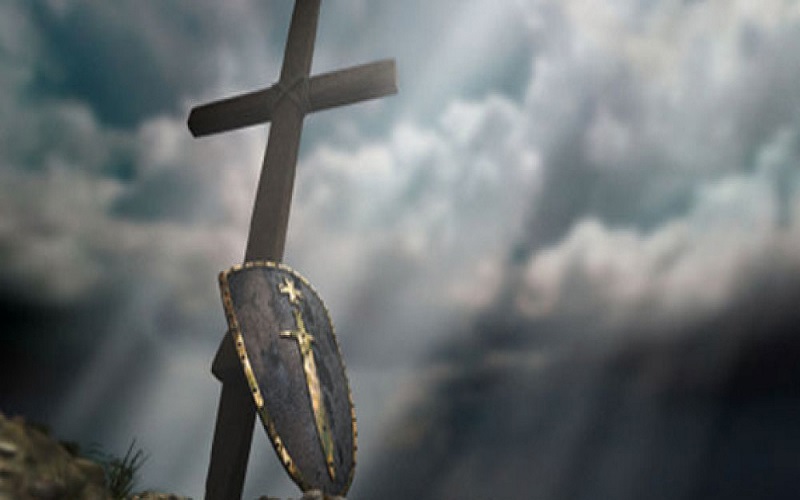 ATTENTION: Major social media outlets are finding ways to block the conservative/evangelical viewpoint. Click here for daily electronic delivery of The Stand's Daily Digest - the day's top blogs from AFA.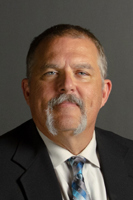 Dr. Ray Rooney, Jr.
Digital Media Editor
MORE
I am really at a loss concerning the attitude (or lack thereof) of much of the American church. 
We have a president who has trampled religious rights, lied about where he stood on gay marriage just to get elected, fosters class warfare, racism, and hatred of all who don't see things his way, and has shown a complete disregard for both the rule of law and the United States Constitution.
We have an incredibly biased liberal news media that slants everything to the left refusing to report on anything that conflicts with its secular socialist narrative (such as scientific reports that conflict with the global warming narrative, the facts about the physical and emotional damage that homosexuality causes, or the numerous studies that point out that the most dangerous places to live are where gun control infringements on the Second Amendment are the highest).
We have cultural and societal abandonment of common sense to the extent of being willing for others to be harmed in order to embrace ridiculous ideologies (like bathroom ordinances that would permit grown men inside of public bathrooms with little girls or pre-school teachers who get fired for not calling the girl who came to school yesterday a boy the next because that's what she and her parents wanted). 
I could talk about the coach who was fired for praying or the high school cross country runner who was disqualified because of a Bible verse on his headband or the Missouri Student Body President who lied about the KKK being seen on campus in order to stoke the fires of racial hatred and dozens of other things that are now taking place daily in the land of the free and the home of the brave.
And yet a seemingly large portion of church goers just want to talk about love while demanding people like me and organizations like the American Family Association stop exposing the works of darkness for what they are (Ephesians 5:11). 
It seems to me we as a nation and we as a church are where we are because somewhere down the line we bought into some ridiculous idea or claim that to be offended is to be robbed of love. 
Tell me, in John 8:11 when Jesus said to the woman caught in the act of adultery to "go, and from now on sin no more" was he loving her?  When He called Peter the devil ("Get behind me, Satan! You are a hindrance to me" Matthew 16:23) had He lost His love for the Apostle?  What about the parable of Matthew 21:33-44 that offended the Pharisees?  Verse 45 says that when they perceived He was speaking of them they wanted to arrest Him on the spot.  Should He have kept those offensive thoughts to Himself in order to prove He loved them?  How about the Gentile woman He called a dog (Matthew 15:26)?  Was that bit of insensitivity really necessary and doesn't it mean He didn't love her? No, no, no, and no.
Look, I understand Jesus wanted His disciples to learn love and embrace forgiveness.  I get that He understood vengeance as something that belongs to God alone.  But I just don't get where so many church goers equate capitulation to evil as accomplishing justice or demonstrating compassion to the targets of evil.  And for the life of me I cannot comprehend how you can read the New Testament and think God's will is for evil to prevail while the faithful sit around holding hands singing "Kumbaya."
I'm not "there" yet.  I haven't "arrived."  Neither do I claim to be "in the know" or part of the "inner circle."  But I'm not going to ignore large segments of New Testament just because it doesn't fit the "God is love.  Love is acceptance.  Therefore it is God's will that I accept anything and everything" narrative. 
As a Christian it is my understanding that Heaven is the destination of the faithful and holy (Hebrews 11:6 & 12:14).  Salvation is not the reward for those who never offended anyone.  It is the gift of God for those who repent of their sins and yield the lordship of their lives over to Jesus Christ. 
Paul and Barnabas had a fallout over Mark (Acts 15:36-41).  It's pretty clear all three of them felt marginalized and were offended.  How could this be?  Didn't they realize that love is all accepting?  Didn't they know that offending someone proved the love of God was not in them?  Poor Paul was a two time loser for in Galatians chapter 2 he recounts a fight he had with none other than the Apostle Peter.  He publicly embarrassed and humiliated Peter when "I said to Cephas before them all, 'If you, though a Jew, live like a Gentile and not like a Jew, how can you force the Gentiles to live like Jews?'"  Ouch!  Apparently, Paul never got the "Thou Shalt Not Offend" memo from God so many of today's Christians claim to have received.
First, you shake your head with incredulity that those who claim to have read the Bible would think that way.  Then you pound your desk in exasperation that you have to spend so much time convincing the shallow Christian or the potential Christian that "no, it is neither biblically accurate or theologically feasible that love means accepting everyone and offending no one."  And then you weep in your prayers as you see the devastating consequences that kind of thinking produces.  Sinners are not told to "go, and from now on sin no more."  They are told "go, and don't let them tell you it was sin in the first place."  And hell awaits.
The sexually immoral aren't told "the body is not meant for sexual immorality…but the sexually immoral person sins against his own body" (1 Corinthians 6:13 &18).  They are told "God made you that way and anyone who says differently is filled with hate."  And hell awaits.
Husbands and wives with wanderlust aren't told "Do you not know that the unrighteous will not inherit the kingdom of God? Do not be deceived: neither the sexually immoral, nor idolaters, nor adulterers…will inherit the kingdom of God" (1 Corinthians 6:9).  No, they are told God understands and would never judge or condemn them for sleeping with someone other than a spouse.  And hell awaits.
Capable workers who have chosen to live on the government dole aren't being told "If anyone is not willing to work, let him not eat" (2 Thessalonians 3:10).  They're being told that they are entitled to the fruits of others' labor.  And hell awaits.
It is heart rending that those who are buying into the "love is acceptance" mantra are being ushered into misery by those who believe sparing people the hard truth is the loving and compassionate thing to do.
Maybe we need to get back to singing hymns that actually convey a biblical message in exchange for some of the feel good stuff going on in so many churches today.  Something like "Stand Up, Stand Up for Jesus."
Stand up, stand up for Jesus! Ye soldiers of the cross;
Lift high His royal banner, it must not suffer loss:
From vict'ry unto vict'ry, His army shall He lead,
Till every foe is vanquished, and Christ is Lord indeed
Stand up, stand for Jesus! The trumpet call obey:
Forth to the might conflict, in this His glorious day;
Ye that are men now serve Him against unnumbered foes;
Let courage rise with danger, and strength to strength oppose.
Stand up, stand up for Jesus! Stand in His strength alone,
The arm of flesh will fail you, ye dare not trust your own;
Put on the gospel armor, and watching unto prayer,
Where calls the voice of duty, be never wanting there.
Stand up, stand up for Jesus! The strife will not be long;
This day the noise of battle, the next the victor's song;
To him that overcometh a crown of life shall be;
He with the King of glory shall reign eternally.
(George Duffield, Jr)
Please Note: We moderate all reader comments, usually within 24 hours of posting (longer on weekends). Please limit your comment to 300 words or less and ensure it addresses the content. Comments that contain a link (URL), an inordinate number of words in ALL CAPS, rude remarks directed at the author or other readers, or profanity/vulgarity will not be approved.