Friday, February 12, 2016 @ 2:09 PM
ATTENTION: Major social media outlets are finding ways to block the conservative/evangelical viewpoint. Click here for daily electronic delivery of The Stand's Daily Digest - the day's top blogs from AFA.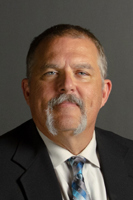 Dr. Ray Rooney, Jr.
Digital Media Editor
MORE
The season of Lent is upon us.  It began last Wednesday when a lot of people went home from the Wednesday church service with an ashen cross on their foreheads.  Lent is about two main themes: preparation and repentance.  But not separately.  And that is where many of us make the mistake.  We seem to be saying "Let's prepare ourselves for Easter by holding off on something we know we should be holding off on all year long."  Then we work repentance in there somehow looking like we're sorry for doing all year long what we actually love doing.
Repentance is not an acknowledgment of a miscue or misstep.  It is far deeper and more profound than that.  Psalm 32:1-5 best spells out what repentance is and what it accomplishes before God.
Blessed is the one whose transgression is forgiven, whose sin is covered. Blessed is the man against whom the Lord counts no iniquity, and in whose spirit there is no deceit. For when I kept silent, my bones wasted away through my groaning all day long. For day and night your hand was heavy upon me; my strength was dried up as by the heat of summer. Selah. I acknowledged my sin to you, and I did not cover my iniquity; I said, "I will confess my transgressions to the Lord," and you forgave the iniquity of my sin. Selah.
People are blessed of God with the knowledge that He does not count their sins against them only when they acknowledge that their sins were consuming them from the inside out.  Only when they finally lay themselves bare before God and stop calling their sins miscues, missteps, or mistakes.  No, they are "iniquity."  The Hebrew word translated "iniquity" in the Bible literally means "to be bent, bowed down, twisted, perverted."  The New Testament or Greek word for it simply means "wicked" or "violators of the law."  Iniquity and sin aren't small little slip ups like we seem to think.  They are the horrible twisting into perversion of that which was intended to be righteous and holy.  To be cleansed of that is a little more involved than a fifteen second prayer offered in haste.
In Psalm 51 David again cries out to God because of his sins.  He begs God to "Hide your face from my sins, and blot out all my iniquities" (v. 9).  He refutes the popular notion of his day that all anyone had to do was go offer a sacrifice in the Temple and everything would be fine.  Rather, he says, "For you will not delight in sacrifice, or I would give it; you will not be pleased with a burnt offering. The sacrifices of God are a broken spirit; a broken and contrite heart, O God, you will not despise" (16-17).  Does this sound like someone for whom his sins are no big deal?
In the same psalm (51) David begs for a clean heart and the renewal of a right spirit within him (v.10).  Put it all together.  According to King David sin is so vile and repulsive it needs to be covered (out of view).  It sucks the spiritual life and beauty out of the person.  It is twisted and perverted.  It defiles the heart and kills the spirit.  It fills the heart with deceit.  Sin is neither accidental nor incidental.  And the most devastating reality about sin is that it cannot be contained.  Somebody else always suffers for your sin (and mine).  No exceptions.
Is it any wonder why we need the season of Lent?  Throughout the year our sins trivialize God's holiness and minimize the sanctity of our neighbor's life.  We think just because we didn't really intend to diminish God or degrade our neighbor it will just kind of go away with the passing of time.  We actually come to the point where we make our sin someone else's problem.  "Hey, it's your problem if you don't get over it."  We need a season of repentance to remind us of the seriousness of our sins.  Jesus wasn't brutalized and murdered just for the "big sins" like rape, murder, or child molestation.  Every single unkind remark sent Him to the Cross.  Every single white lie contributed to His death.  The things we find so easy to forget and consider someone else's issue…also sent Him to Calvary. 
One of my favorite C.S. Lewis works is a short essay (under 1500 words) he wrote called 'The Trouble With "X"…'  In it Lewis speaks of how easy we seem to trivialize our sins.  He writes,
It is no good passing this over with some vague, general admission such as "Of course, I know I have my faults." It is important to realize that there is some really fatal flaw in you: something which gives others the same feeling of despair which their flaws give you. And it is almost certainly something you don't know about—like what the advertisements call "halitosis", which everyone notices except the person who has it. But why, you ask, don't the others tell me? Believe me, they have tried to tell you over and over and over again. And you just couldn't "take it." 
And later in the essay he says,
Of all the awkward people in your house or job there is only one whom you can improve very much.
You know who that is don't you?
Let's not forget where we started.  Lent.  The season of repentance.  Truthfully, though, repentance is a religious word.  All it really means is taking responsibility for my own weaknesses, faults, and yes, that other religious word: sins.  Until we see and acknowledge that our sins twist us, pervert us, condemn us, pollute our heart, and destroy our soul…we are lost. 
One of the most inane, ridiculous, and frightening things I hear most often when teaching, preaching, or merely commenting on the destructive power of unrepented sin is "Well, God knows my heart."  How could anyone who believes that God is omniscient take any kind of comfort in saying the God who knows every single act of cowardice, bitterness, rivalry, petulance, and selfishness we've ever committed or even contemplated, knows our hearts and we are just fine with it?
Yes, we desperately need a season of the year to remind ourselves of what we are without Jesus Christ.  Vile, loathsome, and diseased.  The earliest Gospel was Mark.  The first thing Jesus says in that Gospel after announcing the arrival of the Kingdom of God was, "repent and believe the gospel" (Mark 1:15).  There is a sense of urgency about it.  It's critical.  Time is of the essence.  In the last chapter of the last book of the Bible, that same sense of urgency is on display.  A moment is fast approaching in all our lives when it will be too late to take responsibility for what we have said, done, and thought:
Behold, I am coming soon, bringing my recompense with me, to repay everyone for what he has done. I am the Alpha and Omega, the first and the last, the beginning and the end. (Revelation 22:12-13)
Without going into a long Bible study let me just say that the only things you or I will have to account for having done when we stand before Christ are those things we failed to repent of.  Its another blog to explain why.
Consider these words of Charles Wesley carefully when thinking if there is anything you (or I) need to bring before God in sorrow and hope:
And can it be that I should gain
An int'rest in the Savior's blood?
Died He for me, who caused His pain?
For me, who Him to death pursued?
Amazing love! How can it be
That Thou, my God, should die for me?
Please Note: We moderate all reader comments, usually within 24 hours of posting (longer on weekends). Please limit your comment to 300 words or less and ensure it addresses the content. Comments that contain a link (URL), an inordinate number of words in ALL CAPS, rude remarks directed at the author or other readers, or profanity/vulgarity will not be approved.