Monday, February 22, 2016 @ 02:15 PM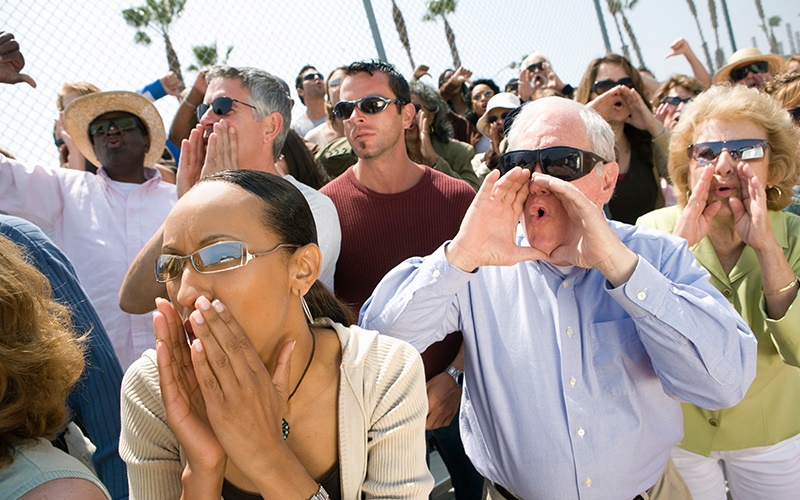 ATTENTION: Major social media outlets are finding ways to block the conservative/evangelical viewpoint. Click here for daily electronic delivery of The Stand's Daily Digest - the day's top blogs from AFA.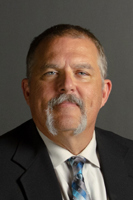 Dr. Ray Rooney, Jr.
Digital Media Editor
MORE
Know this, my beloved brothers: let every person be quick to hear, slow to speak, slow to anger; for the anger of man does not produce the righteousness that God requires (James 1:19-20).
"I'll show you.  You think you can trivialize me?  You think you can tell me to sit down and shut up?  You tell me that I don't know what I'm talking about?  Watch this."
And we start rooting against ourselves.
The coach won't make the obvious change at quarterback so I start booing my own team.  The boss promoted someone who is clearly not as qualified as me.  So I start longing for failure for both the one who got my promotion and the entire company.  That'll show them.  The church board nixed my request to purchase new appliances for the church kitchen.  You know what?  Watch how fast I can find another, more accommodating, church. 
Unfortunately, evangelical Christians are famous for cutting off our nose to spite our face.  The last couple of presidential elections we sure showed the GOP establishment a thing or two didn't we?  We stayed home on Election Day and gave America Barack Hussein Obama two terms as our nation's leader.  The establishment still doesn't appreciate us so a lot of us have decided to teach them a lesson again by getting behind a candidate who brags that he's never asked God for forgiveness.  We'll show them…again.
When will we ever figure out that responding to life's difficult situations in anger by promoting failure never works out in a way that God can bless? 
I cannot remember a single instance in my life when I have been mad enough to root for someone else's failure (yes, I am ashamed to say that I have done it a lot) that A) I ultimately got what I wanted, or B) felt a sense of affirmation from God or was blessed with inner peace.  Never.  Not once.
And before you feel an obligation to point out to me all the biblical passages which speak of God's anger in both testaments please differentiate between God being angry with sin and God rooting for the sinners' failure. 
The prophets allowed the anger of God to flash brightly in their writings against the heretics of Israel and where it would lead (captivity).  Yet, right in the midst of funneling God's righteous indignation to a rebellious nation, the prophet Ezekiel recorded these words from God: "As I live, declares the Lord God, I have no pleasure in the death of the wicked, but that the wicked turn from his way and live…" (Ezekiel 33:11).  And in the New Testament Paul wrote "Be angry and do not sin; do not let the sun go down on your anger, and give no opportunity to the devil" (Ephesians 4:26-27). 
Longing for ruin is not only ungodly; it is purely Satanic.  Look at the last seven years in our nation.  The president we evangelicals ushered into office by our obstinance has fomented class warfare and racial hatred.  He put us on the pathway to socialized medicine.  He changed his mind about homosexuality and found a way to get gay marriage legitimized and legalized.  He has set Muslim terrorists free from Gitmo who are now in positions of leadership in various terrorist groups plotting and planning against America. He has been sympathetic to Muslims and consistently hostile to Christians.  And perhaps most importantly, because evangelicals disengaged from the last presidential election, Obama now is in a position to adversely effect the Supreme Court for decades to come! And here we are again.  About to stick it to the "establishment" by supporting a man who proudly says he has never asked God for forgiveness.
Again, I ask…when has rooting for failure and fomenting the "I'll show them!" attitude ever produced beneficial results?
When did the quarterback change the coach made because of all the booing produce a locker room filled with team spirit, camaraderie, and selflessness?  When did hoping for the failure of the person who got that promotion ahead of you bring you more money or respect?  When did choosing not to exercise the right to vote that so many people have fought and died for end up being the best vote you never cast? 
It never pans out.  Hoping for failure based on anger that you are not being appreciated is not what the Bible says believers are to do.  James was absolutely right when he wrote that a decision we make that is rooted in bitterness and anger "does not produce the righteousness that God requires." 
There is no exception here.  I cannot find a single instance in the Bible where God was gleefully anticipating anyone's failure.  Anger for their selfish choices?  Yes.  Longing for anyone's failure so He could say "See, I told you I was right and you were wrong"?  No.
When David had been anointed the true king of Israel by Samuel (1 Samuel 16) he had to wait 15 years before he actually became king of Judah and another seven until he became king over all of Israel.  Did he complain about the direction Saul was taking Israel and how he would be doing things differently?  When presented with the opportunity to assassinate Saul while he was being wrongly persecuted by the king, did he do it?  Not only no but when he was chastised for not doing it he replied, "The Lord forbid that I should do this thing unto my master…to stretch forth mine hand against him, seeing he is the anointed of the Lord" (1 Samuel 24:6). 
Is there any indication in the Gospels that Jesus, knowing Judas would ultimately betray Him leading to His horrifying crucifixion, hoped he would fail as a human being?  Can you even find where Jesus treated him differently than the other Apostles? 
Yet over and over again throughout our lives we routinely justify our longings for others to fail.  Yet, if we are honest, it has never done us one bit of good.  Why? Because "the anger of man does not produce the righteousness that God requires."  We can keep trying to cook that cake but it will never taste good.  Every time we cook it, it comes out perpetually bitter.
Please Note: We moderate all reader comments, usually within 24 hours of posting (longer on weekends). Please limit your comment to 300 words or less and ensure it addresses the content. Comments that contain a link (URL), an inordinate number of words in ALL CAPS, rude remarks directed at the author or other readers, or profanity/vulgarity will not be approved.