Tuesday, February 23, 2016 @ 9:13 AM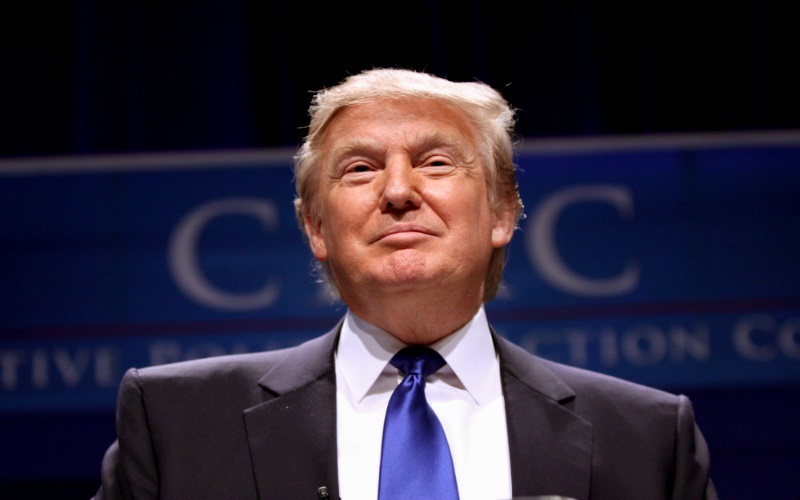 ATTENTION: Major social media outlets are finding ways to block the conservative/evangelical viewpoint. Click here for daily electronic delivery of The Stand's Daily Digest - the day's top blogs from AFA.
Jim Shempert
Chief Information Officer
MORE
The definition of politics is derived from two words:  "poly" meaning many and "ticks" meaning blood-sucking creatures.  That is a joke that I have heard most of my life.     The older I get, the more I realize how little of a joke it is.  If anything, I have learned that the different parties are more similar than they are different.  The last few years have proven that America is in sore need of capable leadership or she will enter the winter of her life. 
In such dire times, you almost expect someone to rise out of the rubble that is the cesspool our government has become.  As it sits right now, our choices are between a rehashed president's wife, and a megalomaniac real estate developer with no experience.  That tells me one of two things, either Christians aren't paying attention, or they have bought into the hype of the latter. 
Christians, I know the last 8 years has been hard on us.  For the first time in our nation's history, a large majority of Christians would say that our faith is under attack from the government.  It would seem natural for the Christian vote to be an anti-the party in power.  That I understand.  What I don't understand, is how Christians are giving up their Christianity in the hopes of winning. 
Donald Trump was asked once about asking for forgiveness of his sins.  He said, "I am not sure I have. I just go on and try to do a better job from there. I don't think so.  I think if I do something wrong, I think, I just try and make it right. I don't bring God into that picture. I don't."  Romans 10:13 speaks to the power of Jesus to save:  "Everyone who calls on the name of the Lord will be saved."  But, Revelation 20:15 speaks to the finality of being saved in Christ:  "Anyone whose name was not found written in the book of life was thrown into the lake of fire."  It's an either/or proposition.  Romans 3:23 makes it very clear where we all stand in the eyes of God:  "For all have sinned, and come short of the glory of God."    If you do not ask for forgiveness, you can't be forgiven. 
At Liberty University, Trump flubbed through scripture pronunciation.  Wait, everyone messes up a line of scripture occasionally.  Lord knows I have done it. Nowhere in my life, have I ever heard 2nd Corinthians mentioned as "Two" Corinthians.  This is not a small slip up.  This a mispronunciation due to lack of knowledge.  Paul's letter to the Corinthians is a huge part of the New Testament.  I was born at night, but it wasn't last night.  In his oratory, he was trying to mention 2nd Corinthians 3:17:  "Now the Lord is the Spirit, and where the Spirit of the Lord is, there is freedom."  He couldn't quote it, nor did he have it written down.  He flubbed through it quickly but then said the most telling thing of all.  "Two Corinthians 3-17, that's the whole ball game. … Is that the one? Is that the one you like? I think that's the one you like." Not, "that's the one I like."  Not that I am driven by that verse.  He thinks that's the one we like because he is playing to the audience. For Paul's commentary on such, please see 2nd Corinthians 6:14-16. 
Being a minor political nerd, I believe that if Trump could stop saying ignorant things he might be a decent domestic president.  I think his experience in the business world would lead to some better economic policies.  I also think if he keeps shooting his mouth off, that we would be at war with half the globe within a year.  It's easy to say we have the biggest and best army and to overlook the amount of body bags that will come back as a result. 
For me, there are red flags swirling all around Trump.  I do not believe a word he says.  He is willing to say anything to win.  In the business world, that is what you must do to be successful.  Unfortunately, we are in need of someone who is capable of more than closing a business deal.  Our nation is in a dark period.  We face terroristic threats that we have never experienced.  Our economy is on a shoestring no matter what Washington says.  Anyone can see that. 
If you are a Christian and are choosing to vote for Trump, I am not trying to dissuade you of that.  That's between you and God.  What I am saying is that Christians cannot support Trump based on his faith, as there is no fruit there to observe.   There is a difference between judgment and discernment.  Jesus said in Matthew 7:20 how I would know. 
Whoever says, "I know Him," but does not do what He commands is a liar, and the truth is not in that person. But if anyone obeys His word, love for God is truly made complete in them. This is how we know we are in Him: Whoever claims to live in Him must live as Jesus did.  (1 John 2:4-6)
Please Note: We moderate all reader comments, usually within 24 hours of posting (longer on weekends). Please limit your comment to 300 words or less and ensure it addresses the content. Comments that contain a link (URL), an inordinate number of words in ALL CAPS, rude remarks directed at the author or other readers, or profanity/vulgarity will not be approved.