Monday, February 8, 2016 @ 2:00 PM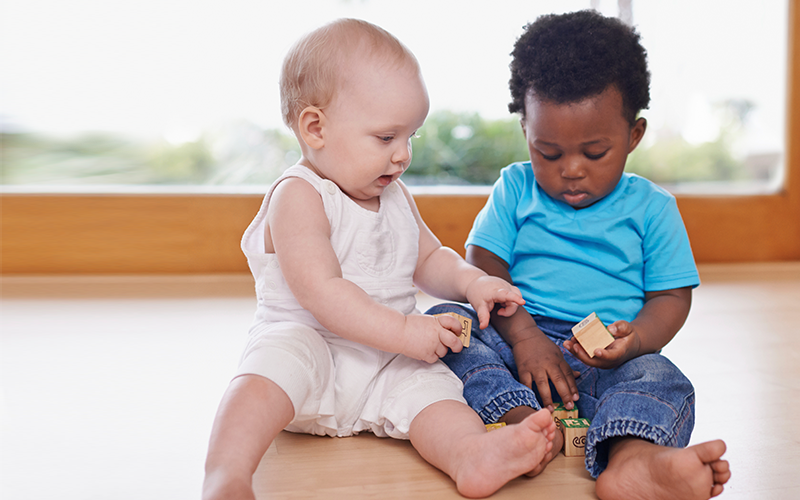 ATTENTION: Major social media outlets are finding ways to block the conservative/evangelical viewpoint. Click here for daily electronic delivery of The Stand's Daily Digest - the day's top blogs from AFA.
Jim Shempert
Chief Information Officer
MORE
I have a charismatic friend who dressed in a dashiki on the first of February.  She shouted, as is normal for her, that February is Black History month, and that it's all of our history.  In a country that seems more separated on this issue than at any time since the Civil Rights, I think the way to a solution is for Christians to lead the way. 
Starting off, I am a white male that has lived in Mississippi all of my life.  I was and still am a student of history.  There was even a time in my life when I wore confederate flag clothing, flew the flag from my truck, and would have the hate vs. heritage argument with anyone who wanted to. That was before I accepted Christ. 
I know my history.  I know where my people came from.  I can trace my ancestry back to County Cork Ireland with ease.  My ancestors fled from there to America.  They landed in North Carolina and lived there some 40 years before "going west" to the frontier of Mississippi.  Ancestrally, I am a mutt like most Americans.  I am a mix of Irish, German, British, Scottish, and Welsh.  I also know that every fighting age man in my family fought for the Confederacy during the Civil War.  In my younger days, I was caught up in the romanticism of the "Lost Cause."
That was before I experienced the self-sacrificing love that Christ had for me.  The love that speaks to self-sacrifice.  The love that says that no greater love can one have than to give himself up for another.  Ephesians 1:5 tells me that "we are all adopted into Sonship through Jesus Christ, in accordance with His pleasure and His will." 
After Christ changed my life, my love of history focused on a new area: the Civil Rights movement of the 50's and 60's.  I have written before of my love of Martin Luther King and his teachings.  I truly think he would have made a great president had he not been gunned down.  There is no justification that anyone can make for that time of our history.  To discriminate against someone because their melanin is different than ours is wrong.  Period. 
"The ultimate measure of a man is not where he stands in moments of comfort and convenience, but where he stands at times of challenge and controversy.  Martin Luther King Jr."  I have been to Martin Luther King's grave.  I have seen the spot where he was shot.  I have been to where Medgar Evers was assassinated in his driveway.  I have been to the 16th Street Baptist Church in Birmingham. I come from the state of Emmett TilI and the Neshoba 3.  In all these places of death and destruction, I am left with one question:  why? Of course, I have the perspective of history to look back, but I cannot see how people who called themselves followers of Christ allowed these things to happen to their fellow man.  What Christ are you following that would allow busloads of young kids to be attacked,  buildings to be bombed, and people to be murdered simply because their skin was a different color than yours? Even further, many times, the perpetrators of these crimes hid behind their churches.  They were "good Christians" of the time.  Not sure what their pastor was preaching, but it wasn't Jesus.
The Jesus I follow said things like "In everything, therefore, treat people the same way you want them to treat you, for this is the Law and the Prophets (Matthew 7:12)."  His last command to man before His ascension was "Therefore go and make disciples of all nations, baptizing them in the name of the Father and of the Son and of the Holy Spirit, and teaching them to obey everything I have commanded you. (Matthew 28:19-20)" 
You see, the Jesus I follow could care less about your skin color.  He could care less about your salary, the house you live in, or all the righteousness that you think you possess.  The Jesus that the Bible speaks of could care less about all these things because in light of eternity they are nothing.  We are all dead in our trespasses without Christ.  At the moment of Christ's death, the veil of the Temple was torn open from top to bottom to show all of mankind that God loved them enough to give His absolute best, for their ransom. 
So what do I want to teach my child about racism?  That it exists.  To pretend it doesn't is a sin.  To not sympathize with those who have experienced it, is also a sin.  To not welcome all into the family of Christ, is a sin.  I also want to teach my child that she possesses the one message that can change a life forever.
This world is in desperate need of the light of Christ.  I think even those who aren't followers of Christ can see that this world is growing darker.  Nothing cures the darkness like the light.  Rosa Parks said, "Racism is still with us.  But it is up to us to prepare our children for what they have to meet, and hopefully, we shall overcome."
For the Christian, it is our duty to preach to the world that only one color matters anymore.  Black, White, Yellow, Brown, Green, or Purple, one color makes you acceptable in the eyes of God.  That is the red blood of Jesus Christ.
In the end, the petty squabbles of man, will all revolve around "Are you covered by the sacrifice of Christ or are you not?"
What's your answer?  Have you spent any time telling someone that goes to a different church, that looks different from you, or that lives on the "other side of town" about Jesus?  Can you really call yourself a follower of Christ if you don't tell someone else about Him?  I think we both know the answer to that. 

Please Note: We moderate all reader comments, usually within 24 hours of posting (longer on weekends). Please limit your comment to 300 words or less and ensure it addresses the content. Comments that contain a link (URL), an inordinate number of words in ALL CAPS, rude remarks directed at the author or other readers, or profanity/vulgarity will not be approved.