Friday, March 25, 2016 @ 8:55 AM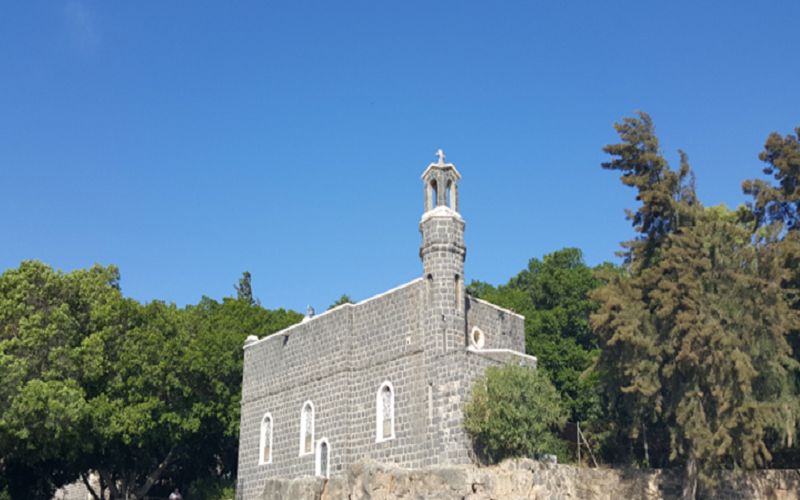 ATTENTION: Major social media outlets are finding ways to block the conservative/evangelical viewpoint. Click here for daily electronic delivery of The Stand's Daily Digest - the day's top blogs from AFA.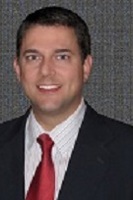 Dr. David Smith
David Smith, M.D. Guest Blogger who is also a practicing family doctor
MORE
Our last day on the Jesus Trail was to be filled with experiences that many of us had been seeking all along on our journey.  The experiences of this day were those which would change us forever as we saw with our eyes where Jesus concentrated His work. Traveling from the place where He worked many miracles and then back to where He worked few of them, we had lessons on faith demonstrated and felt God's calling on our own lives as we again saw glimpses of Him in the land where He dwelt and lived in human form among us.
This day was different since we took a bus for some of our traveling!  Sitting in a comfortable, soft seat with an air conditioner blowing cool air in our faces was something for which we had a renewed appreciation. We walked initially from the Guest House back down the mount and viewed Job's cave before descending to the road below and then went to the Church of the Primacy of Saint Peter located in Tabgha on the northwest shore of the Sea of Galilee. 
Amer, brought us the Word concerning Peter's denial of Christ followed by forgiveness and commissioning at that same site (see John 21). After a very touching review of this scripture, one could not help but feel the same grace extended to Peter still being extended to each of us. 
Upon entering the church, there is a large stone called the mensa Christi ("table of Christ" see below) which has an area with an almost flat surface and is thought to be that from which Jesus served the fish breakfast to some of the disciples.  It was time to depart for the next site but I could not leave without going back to put my hand on that stone surface to have prayer. Thinking about this, it is not unlike how we want to be Christian, but just not too much and not too close sometimes. Maybe a lot of that is our anxiety about what Christ may ask us to do for Him. 
Next we went to the Church of the Multiplication of the Loaves and Fish. The Spanish pilgrim, Egeria, recorded in circa AD 380, "Not far away from there (Capernaum) are some stone steps where the Lord stood. And in the same place by the sea is a grassy field with plenty of hay and many palm trees. By them are seven springs, each flowing strongly. And this is the field where the Lord fed the people with the five loaves and two fishes. In fact the stone on which the Lord placed the bread has now been made into an altar. Past the walls of this church goes the public highway on which the Apostle Matthew had his place of custom. Near there on a mountain is a cave to which the Savior climbed and spoke the Beatitudes." In front of the altar there is a depiction of two fish flanking a basket containing loaves of bread. 
The Bible was coming alive before our eyes. Things that did not make sense were becoming clear because we could see where it took place. We arrived at Daniel's Sea of Galilee Worship Boats.  Daniel's sailing company is the only one in the region owned by Christians. They sing music that combines Hebrew alternating with English making the trip even better. While we rode along, the sounds of the water and the place itself were so inspirational that some of us just looked out over the water and shed tears of joy combined with feelings of tremendous grace, peace, acceptance, and belonging. 
After such an awesome ride on that boat, it was disappointing to come back to reality and head out into the world again. We had church on that boat. However, we loaded back into the bus and then headed to the ancient fishing village named Capernaum which was Jesus' main base during His ministry in Galilee. 
When first entering Capernaum, the most conspicuous site is The White Synagogue (see below), which was built as early as the second century, or possibly as late as the fourth century.  It was in the synagogue of Capernaum that Jesus said, "Whoever eats my flesh and drinks my blood has eternal life, and I will raise him up at the last day" (John 6:54). 
Looking out to the Sea of Galilee while standing in Capernaum, it is easier to imagine what Jesus saw when He left to calm the storm on the sea as written about in Matthew 8:23-27. At one of these ruins of homes, the paralytic was lowered through the roof as written in Mark 2:1-12. Many people were healed there in that very city by Jesus Himself which is why the city was judged severely by Christ later, "And you, Capernaum, will you be lifted up to the skies? No, you will go down to the depths. If the miracles that were performed in you had been performed in Sodom, it would have remained to this day. But I tell you that it will be more bearable for Sodom on the day of judgment than for you" (Matthew 11:23-24). 
It was very exciting to see what has been proven beyond doubt to be Peter's house. About this, Egeria had written in 381 AD, "In Capernaum the house of the prince of the apostles has been made into a church, with its original walls still standing." The house ruins are in the open air, but covered from the force of the elements by a church built on top of the ruins. When inside the church, the center of it has a thick glass bottom so that one can directly look down into the ruins of the humble house that was Peter's. This house was nothing like the elaborate residences of others that have been excavated in Israel from the same time.  As we were riding to Nazareth, the tiredness was settling in. However, not wanting to waste any of the precious time we had, we stopped at Mount Precipice. Upon walking up the top of the site, we looked out and could see the Valley of Armageddon. Interestingly, the large valley region is primarily agricultural with mostly open space. After we got through looking over the heights of Mount Precipice, we ventured our way downward and walked back into Nazareth. Our trip was over and what a trip it was -- one that we will never forget and one that changed all of our lives for the better. Just as that mustard tree symbolized, our faith had been increased from participating in this Walk the Jesus Trail trip. We saw those seeds, but also had seeds planted within us all while on this trip that was a fund-raiser and a faith-raiser!
Please Note: We moderate all reader comments, usually within 24 hours of posting (longer on weekends). Please limit your comment to 300 words or less and ensure it addresses the content. Comments that contain a link (URL), an inordinate number of words in ALL CAPS, rude remarks directed at the author or other readers, or profanity/vulgarity will not be approved.