Monday, April 4, 2016 @ 8:30 AM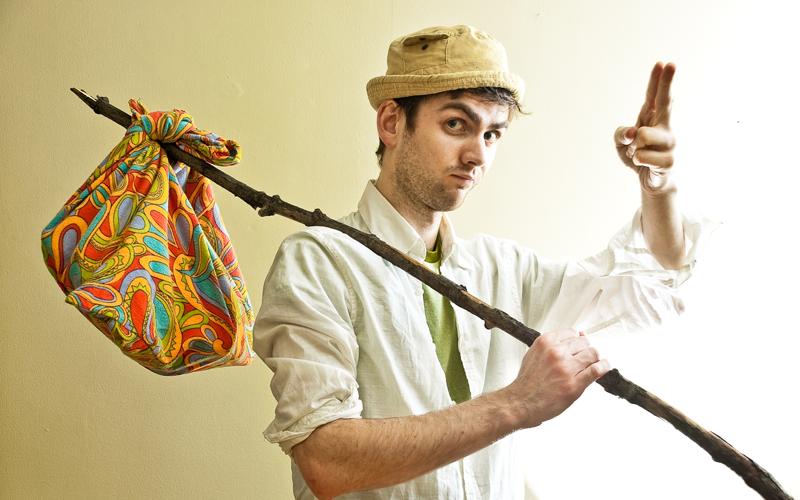 ATTENTION: Major social media outlets are finding ways to block the conservative/evangelical viewpoint. Click here for daily electronic delivery of The Stand's Daily Digest - the day's top blogs from AFA.
Jim Shempert
One Million Dads
MORE
"Do not think that I have come to bring peace to the earth; I have not come to bring peace, but a sword. For I have come to set a man against his father, and a daughter against her mother, and a daughter-in-law against her mother-in-law; and one's foes will be members of one's own household. Whoever loves father or mother more than me is not worthy of me; and whoever loves son or daughter more than me is not worthy of me; and whoever does not take up the cross and follow me is not worthy of me. Those who find their life will lose it, and those who lose their life for my sake will find it."  (Matthew 10:34-39)
When Jesus speaks, you listen. 
This is a particularly hard passage of Scripture for me personally.  It has been interpreted and explained many ways.  The clearest explanation revolves around the fact, that if you are truly aligned with Christ, not everyone is going to like it.  Most likely, those who are closest to you will be some of the biggest detractors. 
I wish I would have lived a life that was squeaky clean and had "walked the aisle" at 8 or 9.  I wish that was my story, but that was not my path to Christ.  My path to Christ was much rougher, much darker.  I had to have a Damascus Road experience.  When I first experienced Christ's justifying grace, I held to that harder than I have ever held to anything in my life.  How could someone like Him love someone like me? 
How can someone so perfect, love someone as imperfect as ourselves.  If that is true, how can we not abandon everything for Him?  After I accepted Christ as my Savior, I went through a period of cutting ties in my life.  I cut off a lot of people cold turkey.  I walked away from friends who I had lived with, ran the roads with, and some who loved me no matter how far down the rabbit hole my life was falling.  They weren't bad people, they just engaged in a lifestyle that I wanted to get away from.  To break free from a cycle of destruction, sometimes the best thing to do is walk away.
I moved.  I found new friends, started going to a new church.  I began to embrace my relationship with Christ and really dig in. I was the "Bapticostal" firebrand.  Over the next few years, I became a "good church person" but my fire subsided.  Marriage, mortgage, and the other pulls of life started to quell the blaze.  I was still devout, but not as fiery as I once was.  Revelation 3:15-16 haunted me each time I read it.  "I know your deeds, that you are neither cold nor hot. I wish you were either one or the other! So, because you are lukewarm—neither hot nor cold—I am about to spit you out of my mouth."
Merriam-Webster defines lukewarm as "lacking conviction."  I had to look at myself in the mirror and see that I lacked conviction.  I believed in Christ, posted Scripture most every day on my Facebook page, and did all the "works" that I could.  My faith, though, had taken a backseat to all the things in life that I allowed to take precedence over Christ.  My priorities weren't in line with my faith, and only I could change that. 
In the same way that I walked away from people who would have been a negative influence in my life, I had to shake loose the comfort of my Christianity.  Christianity is not meant to be comfortable.  Neither in the world or in your own church.  When you fervently embrace your relationship with Christ, your biggest detractors might possibly end up being your fellow church members.  Your fire will threaten their comfortable Jesus.  Christ reminds us of this: "If the world hates you, keep in mind that it hated Me first. If you belonged to the world, it would love you as its own. As it is, you do not belong to the world, but I have chosen you out of the world. That is why the world hates you. (John 15:18-19)"
If you are fervent in your faith, you will threaten those around you who wish to remain casual.  I love the church family that I belong to, but I refuse to allow casual complacent Christianity to take over in my life again.  I have determined to represent the Christ of the Bible, no matter how unpopular.  Many times, you will have to take unpopular positions, especially with Scripture.  You may even have to oppose the pastor.  For some reason, American Churches believe more in a hippy, genie-in-a-bottle wish granting Jesus than the one that is in their Bible.  "If Christians in America were as excited about their Bibles as these Chinese Christians the culture war might be looking quite different here than it is. Instead, we have people who walk into church on Sunday that are just as lost as those who roam the bars the night before.  Why?  They do not make Christ the center of their life, they do not seek Him, or read His word.  They believe their relationship with Christ to be passive, casual when it is anything but.  Christ is everything, or He is nothing.
The apostle Paul said it far better than I could:
"But whatever were gains to me I now consider loss for the sake of Christ. What is more, I consider everything a loss because of the surpassing worth of knowing Christ Jesus my Lord, for whose sake I have lost all things. I consider them garbage, that I may gain Christ and be found in him, not having a righteousness of my own that comes from the law, but that which is through faith in Christ—the righteousness that comes from God on the basis of faith. (Philippians 3:7-9)"
Please Note: We moderate all reader comments, usually within 24 hours of posting (longer on weekends). Please limit your comment to 300 words or less and ensure it addresses the content. Comments that contain a link (URL), an inordinate number of words in ALL CAPS, rude remarks directed at the author or other readers, or profanity/vulgarity will not be approved.