Friday, April 1, 2016 @ 8:29 AM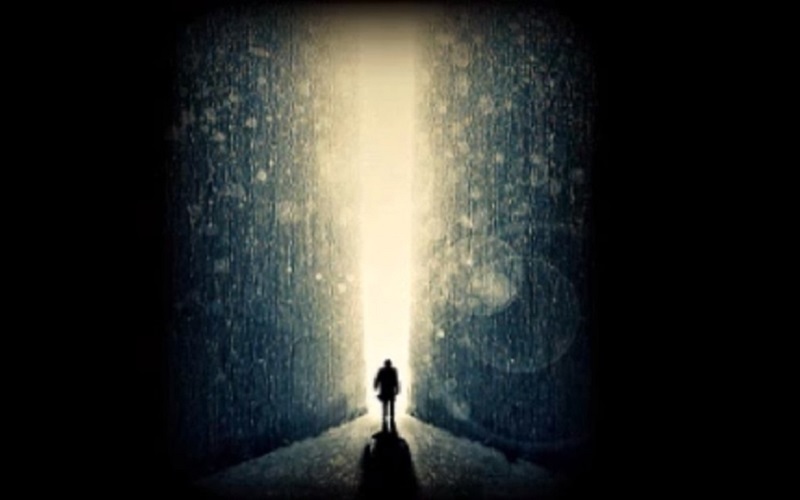 ATTENTION: Major social media outlets are finding ways to block the conservative/evangelical viewpoint. Click here for daily electronic delivery of The Stand's Daily Digest - the day's top blogs from AFA.
Jeremy Wiggins
Producer/Talk Radio
MORE
The day after Easter I came across an article by a pastor in Austin, Texas.  Suffice it to say it did little to bring clarity to the subject of resurrection. 
Following is the opening paragraph, of his article Do Near-Death Experiences Prove the First Easter?, and after reading it, I hope you will see why I made the statement above: 
For nearly 2000 years, people around the globe have annually celebrated the first Easter Sunday, when the followers of Jesus claimed he rose from the dead. In our modern, scientific age, many see resurrection as nothing more than an ancient myth, but 21st century science and medicine may actually provide evidence for the validity of that first Easter. 
And then the second paragraph: 
Modern medicine is bringing back more and more people from clinical death. The Gallup poll found approximately one in 25 people have had a near-death experience (NDE), reporting to have seen heaven or the afterlife before being resuscitated. After studying close to 1000 NDEs, I wrote "Imagine Heaven" to show the incredible commonalities across professions, ages, and cultures. They may even shed light on that first Easter. 
The author goes on to try and use near-death experiences as proof that life exists after death, and that it is a "tangible, physical life." I would reply that tying the two things together is unnecessary, and that you get into some shaky theological ground by making this attempt. Especially when you read through the article and give it just a cursory glance, as I did the first reading. It wasn't until I re-read it, and read it again, and sent it to some coworkers that I finally think I understand the point the author is trying to make. When there are so many people out there already trying to disprove the resurrection, the last thing we should be doing is straying so close to their work. 
The Bible is very clear concerning the fact that Jesus died on the cross. Here are just a few of the verses that tell us this: 
Acts 2:24 - But God raised him from the dead, freeing him from the agony of death, because it was impossible for death to keep its hold on him. 
Romans 4:25 - He was delivered over to death for our sins and was raised to life for our justification. 
1 Peter 3:18 – For Christ also suffered once for sins, the righteous for the unrighteous, that he might bring us to God, being put to death in the flesh but made alive in the spirit. 
And to really drive the point home: 
1 Corinthians 15:12-19 - But if it is preached that Christ has been raised from the dead, how can some of you say that there is no resurrection of the dead?  If there is no resurrection of the dead, then not even Christ has been raised.  And if Christ has not been raised, our preaching is useless and so is your faith. More than that, we are then found to be false witnesses about God, for we have testified about God that he raised Christ from the dead. But he did not raise him if in fact the dead are not raised. For if the dead are not raised, then Christ has not been raised either. And if Christ has not been raised, your faith is futile; you are still in your sins. Then those also who have fallen asleep in Christ are lost. If only for this life we have hope in Christ, we are of all people most to be pitied. 
To reiterate the point: Jesus was DEAD. Period. No physical life remained within His mortal body. It was His resurrection from the dead that revealed His power (Romans 1:4). Trying to prove this by using near death experiences and relating a physical afterlife is a moot point, for we have all the evidence we need in the empty tomb. 
The resurrection is a crucial point in Christianity. R.C. Sproul writes the following concerning the resurrection: 
If Christ is not raised, he reasoned, we are left with the following list of conclusions: 
1        Our preaching is futile.
2        Our faith is in vain.
3        We have misrepresented God.
4        We are still in our sins.
5        Our loved ones who have died have perished.
6        If all we have is hope, we are of all men most to be pitied. 
Of course, in order to be resurrected, one must have died first. 
Why would a pastor of a church say something that comes dangerously close to standing in blatant opposition to the doctrine of Christianity, let alone the Bible? It's difficult to say, but Albert Mohler summarizes brilliantly: 
Yet, the resurrection of Jesus Christ has been under persistent attacks since the Apostolic age. Why? Because it is the central confirmation of Jesus' identity as the incarnate Son of God, and the ultimate sign of Christ's completed work of atonement, redemption, reconciliation, and salvation. Those who oppose Christ, whether first century religious leaders or twentieth century secularists, recognize the Resurrection as the vindication of Christ against His enemies. 
Those who would attack the Church and reject its gospel must direct their arrows at the most crucial truth claim of the New Testament and the disciples: That Jesus Christ, having suffered death on a cross, though sinless, having borne the sins of those He came to save, having been buried in a sealed and guarded grave, was raised by the power of God on the third day. 
We have enough people trying to direct people away from the truth of the Bible with "new-age" thinking, and we should avoid adding any fuel to the fire. 
Please Note: We moderate all reader comments, usually within 24 hours of posting (longer on weekends). Please limit your comment to 300 words or less and ensure it addresses the content. Comments that contain a link (URL), an inordinate number of words in ALL CAPS, rude remarks directed at the author or other readers, or profanity/vulgarity will not be approved.