Friday, May 27, 2016 @ 02:20 PM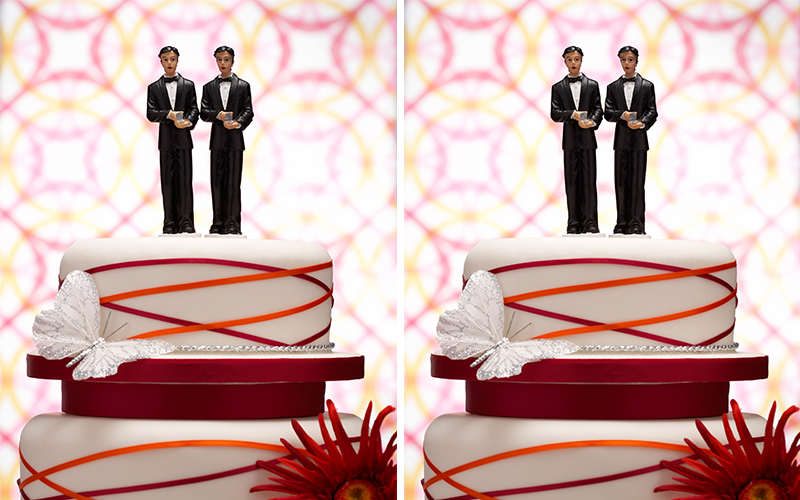 ATTENTION: Major social media outlets are finding ways to block the conservative/evangelical viewpoint. Click here for daily electronic delivery of The Stand's Daily Digest - the day's top blogs from AFA.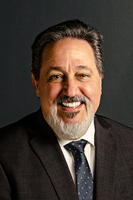 Ed Vitagliano
Executive Vice-President
MORE
This is getting downright discouraging. As our culture continues to rush headlong in its embrace of sexual anarchy, the very voices in the Christian community we look to in order to encourage a stand for righteousness seem to be capitulating. 
Mark Galli, the editor of the influential evangelical voice, Christianity Today, wrote a strange editorial on May 20 that addressed the homosexual juggernaut that is virtually everywhere triumphant in the U.S. 
Galli correctly surmised that we are living in a culture that will, probably fairly soon, elevate homosexual and transgender rights and, simultaneously, completely abandon Christian ethics as a foundation for U.S. law. 
Then he made two fairly baffling recommendations: (1) Christians should forego attempts to preserve religious liberty in the face of that ascendancy and (2) they should even be willing to bake cakes for same sex weddings. 
As to the first suggestion, Galli says in his editorial: "Yet we also believe that the Lord calls us to look out for the interests of our political opponents. So, we must not seek legislation that protects our freedom if that same legislation denies the rights of people with whom we disagree. If it really comes down to a choice of protecting our liberty or the civil rights of others, a long stream of Christian ethics beginning with Jesus (e.g., Mark 8:34–35) argues we should deny ourselves." 
In one single paragraph, Galli reduces the prophetic mission of the church to a simple case of "legislation that protects our freedom" versus legislation that "denies the rights" of homosexuals. 
This is an appalling misunderstanding of the current conflict over human sexuality, as if Christians were in favor of granting rights to those who prefer Chevy and denying rights to those who like Ford. Does he see nothing larger at stake than that? 
Even worse is the fact that Galli not only anchors his strange ethical construct in the words of Jesus, but he does so in a manner that twists the Lord's words into something virtually unrecognizable. 
These are the words of Jesus that Galli quotes: "And He summoned the crowd with His disciples, and said to them, 'If anyone wishes to come after Me, he must deny himself, and take up his cross and follow Me. For whoever wishes to save his life will lose it, but whoever loses his life for My sake and the gospel's will save it'" (Mark 8:34-35). 
So Christ's command that we deny ourselves is the justification for allowing homosexual activists to pass laws that not only restrict religious liberty but doom generations of children to instruction in sodomy? 
What "long stream of Christian ethics" suggests that Christians should "deny themselves" so wicked ideas can run riot, poisoning individual lives and corrupting an entire civilization? I'm glad William Wilberforce and Martin Luther King Jr. didn't drink from such a stream in their battles against slavery and Jim Crow. 
Don't get me wrong – I'm not saying that homosexuals are any more wicked than the rest of us. However, I am saying that the acceptance by our culture of the sexual revolution and its views of human sexuality would be a full-on catastrophe for generations to come. This is about more than simply who has their rights enshrined in law. 
A great darkness is filling our land and we can thank the slim 5-4 majority of the U.S. Supreme Court for the favor. This is due to a series of high court rulings – the latest of which was last summer's Obergefell decision legalizing same sex marriage – that have fallen like hammer blows on our Republic's moral foundations. 
No worries, advises Galli. In fact, some Christians might "feel called to obey the ruling – and take it one step further. Let us recall the great injustice of Jesus' day: the oppression of Roman occupation, and the common demand by occupation forces for help with carrying their loads. Jesus suggested we should look beyond the symbolic condoning of injustice (helping a soldier) to a deeper ethic. Jesus told his disciples – to put it into today's terms – that when asked to bake a cake for a gay wedding, we might offer to bake two (Matt. 5:41)." 
Of course, for the Christian who is wrestling with an ethical dilemma, nothing is more potent than invoking the words of Jesus Himself. Galli does this by turning to the Sermon on the Mount, where Jesus discusses the Christian's response to the evils committed by one's enemies. 
In particular, Galli mentions the oppression of the Jew under the heel of Roman subjugation. As required under imperial law, when a Roman soldier wanted help, he could demand that a Jew carry the soldier's burden for one mile. Should that happen, Jesus said the Christian should respond this way:  "Whoever forces you to go one mile, go with him two" (Matthew 5:41). 
Galli turns the words of Jesus into this paraphrase: "[W]hen asked to bake a cake for a gay wedding, we might offer to bake two." 
What are we to make of such poor exegesis coming from the editor of Christianity Today? When a Roman soldier ordered a Christian to carry the soldier's load, it was no doubt humiliating, frustrating, and probably even infuriating. But it wasn't a demand to sin against God. 
That's where Galli's parallel breaks down. For most Bible believing Christians, attending – or in any way participating in – a same sex wedding is more than just a humiliation or inconvenience. It's a sin. Such participation condones the wedding and celebrates it. 
A more accurate parallel in the first century would be the Christian joining the Roman soldier in burning incense to Jupiter. In that case, Galli's perspective doesn't quite seem like "a deeper ethic," does it? 
If my best friend has an affair with his secretary, divorces his wife, and announces that he plans to marry the secretary, he'd better not ask me to attend the wedding. If I'm a baker, he'd also better not ask me to bake the cake. 
What would I tell him? "Brother, what you've been doing with this young lady is adultery. What you've done to your wife in divorcing her is a travesty. What you're about to do is also a sin – and I cannot pretend to celebrate it with you when, instead, I can only mourn." 
What would Mark Galli say to his best friend? If he stays consistent to his editorial, he must advocate celebration with him. 
Does it change anything in my hypothetical scenario if my best friend isn't a Christian? Of course not. The friend might not understand why his behavior offends a holy God, but it is a sin nonetheless. In fact, one could argue that to attend the wedding – or bake a cake for it – only serves to harden my friend's heart against God even further. 
Unless Galli is naïve, he must understand that this culture war battleground isn't ultimately about baking a cake any more than the protest of Rosa Parks was just about a bus ride. In fact, to reduce this cultural conflict to whether or not a Christian bakes a cake is to mock the commandments of God. 
No, this is about a culture in rebellion against God and whether or not Christians will join it. Increasingly, Christians like Mark Galli are capitulating to the spirit of the age or, at best, giving evidence that they live in a fog of theological confusion. 
Moreover, these Christians are not helping homosexuals find Christ – if that's what they are hoping to do – but are inoculating gays and lesbians against the warnings of heaven. The church is called not only to a pastoral role of caring for our neighbors but also to a prophetic role of preaching repentance for forgiveness of sins to all peoples (Luke 24: 47). That's also part of the Great Commission. 
Baking a cake for a same sex wedding – or baking two – doesn't sound like much of a call to repentance. 
The homosexual movement is rooted in the sexual revolution, which, in turn, is rooted in Darwinian atheism. We are all just animals, so why does it matter with whom we copulate, as long as both parties (three? four?) consent? 
For those Christians who think Jesus is all about condemnation-free love and acceptance, maybe they should chew on these words, spoken approvingly by the Lord to the church of Ephesus: "Yet this you do have, that you hate the deeds of the Nicolaitans, which I also hate" (Revelation 2:6). 
These are just as much the words of our Savior as those in the Sermon on the Mount. Whatever it was the Nicolaitans were doing (and no one really knows the historical context), Jesus didn't like it. He hated it – and so did the Christians at Ephesus. I doubt they were walking the extra mile with the Nicolaitans. 
No, same sex marriage is akin to the rebellion of Psalm 2 against the Almighty and His Anointed. It is part of the spiritual war against the Lamb in Revelation. Baking cakes for gay weddings isn't serving the rebels, it's siding with them. 
Mark Galli appears to have forgotten that. Shame on him. Shame on Christianity Today.
Please Note: We moderate all reader comments, usually within 24 hours of posting (longer on weekends). Please limit your comment to 300 words or less and ensure it addresses the content. Comments that contain a link (URL), an inordinate number of words in ALL CAPS, rude remarks directed at the author or other readers, or profanity/vulgarity will not be approved.