Wednesday, June 22, 2016 @ 12:58 PM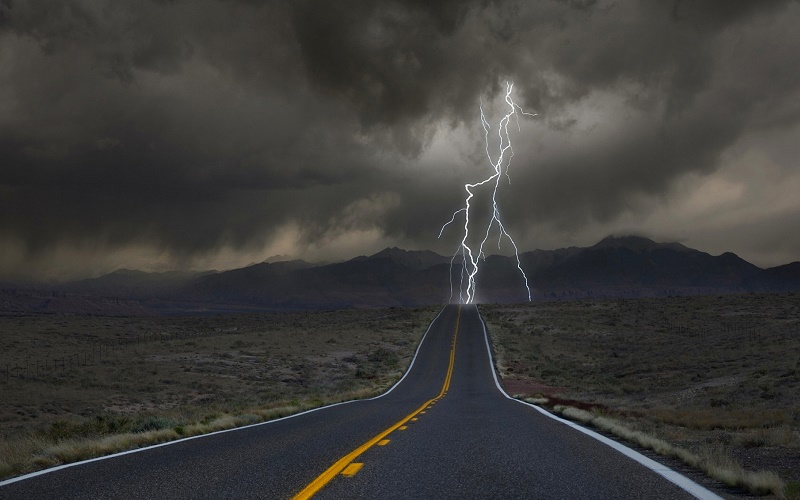 ATTENTION: Major social media outlets are finding ways to block the conservative/evangelical viewpoint. Click here for daily electronic delivery of The Stand's Daily Digest - the day's top blogs from AFA.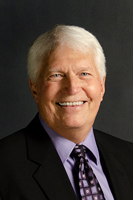 Bryan Fischer
Radio Host
MORE
Love is NOT the response to terrorism 
Loretta Lynch, our nation's attorney general, said yesterday that the 'most effective' response to Islamic terrorism 'is love.' Yeah, that'll work. God help us, these are the people who are supposed to keep us safe. 
No, Ms. Lynch, the most effective response to Islamic terrorism is killing the bad guys. Killing them over there, keeping them over there instead of letting them in here, and stopping them cold. 
Love figures into the equation, it is true, but not in the way Ms. Lynch thinks. Love is what motivates us to use lethal force, if necessary, to stop the enemy. Love for our country, love for our fellow citizens, and love for our families. Love, as the Bible says, always protects, and sometimes that requires a gun. 
Military commits assault to keep man from saying "God" 
The military has violated the Constitution and sacred tradition by manhandling a retired airman who dared to mention God. 
Oscar Rodriguez, a 33-year Air Force veteran, was invited to deliver the traditional God-honoring speech the military has used for ages in connection with the solemn flag-folding ceremony. Rodriguez was there as the guest of Sgt. Charles Roberson, who was retiring and wanted him to deliver the speech, a speech Rodriguez has delivered more than 100 times. 
In 2005, the Pentagon stripped the traditional speech of its references to the God the Founding Fathers worshiped, but many members of the military still value it and request it.
But rather than allow Rodriguez to give the speech, which ends with "God bless our flag. God bless our troops. God bless America," members of the military in combat fatigues physically assaulted Rodriguez and manhandled him out of the room. 
Mind you, each of these airmen who committed this assault and battery on Rodriguez only got into the military in the first place by taking an oath that ends with "So help me, God." It looks like everybody at Travis Air Force Base needs a refresher course on the faith of the Founders, the Constitution, and their own oath of service. 
We have an attorney general who thinks we can defeat our mortal enemies with love and a military who thinks we can do it without God. May God help us, because our nation's leaders certainly won't. 
Gays and guns 
I will defend every constitutional right that homosexuals possess, including the right to keep and bear arms. In the wake of the Orlando massacre, LGBTers have been buying guns in bunches, now fully aware of the lethal danger orthodox Islam represents to their very lives. 
As Christians, we are flatly opposed to the cold-blooded murder of anyone, regardless of his sexual preference. The purpose of the Second Amendment is to allow American citizens to defend themselves from physical harm, and homosexuals possess that right just like everyone else. 
But while I support every constitutional right homosexuals possess, I oppose the granting of unconstitutional special rights that are predicated on sexually abnormal behavior. There is no constitutional right, for instance, for one homosexual to marry another. You can read the Constitution front to back, left to right, right to left, and in Sanskrit and you will not find one single, solitary word that grants to the federal government (including the judiciary) any legitimate authority to dictate marriage policy to the states. 
Homosexuals have always had full marriage equality. That is, they have always been able to marry one adult, non-relative member of the opposite sex exactly like everybody else. That was the rule, and it applied equally to everybody. The same rule for everyone is the very essence of full equality under the law. 
Homosexuals had equal rights, but it wasn't enough for them. They wanted special rights, rights that don't belong to people who want to marry their daughters, their sisters, their mothers, other people's children, or animals. 
Lest you think this is a merely theoretical issue, Canada has just legalized non-penetrative bestiality and there is move afoot in Sweden to legalize both incest and sex with dead bodies. This is simply further illustration of a truth we have declared from the beginning of the debate over special rights for homosexuals: once you cross the threshold that marriage is the union of one man and one woman and that sex is reserved for marriage, there is no place to stop except at the bottom of an abyss. And that's where we're headed.
Please Note: We moderate all reader comments, usually within 24 hours of posting (longer on weekends). Please limit your comment to 300 words or less and ensure it addresses the content. Comments that contain a link (URL), an inordinate number of words in ALL CAPS, rude remarks directed at the author or other readers, or profanity/vulgarity will not be approved.