Monday, June 6, 2016 @ 3:27 PM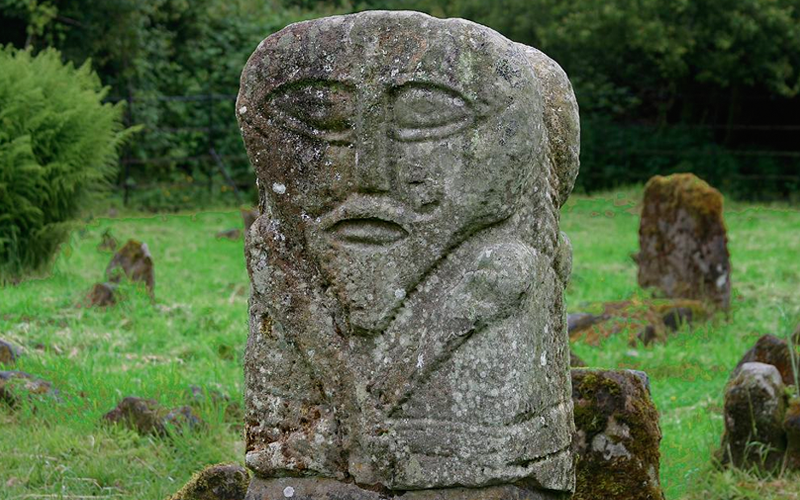 ATTENTION: Major social media outlets are finding ways to block the conservative/evangelical viewpoint. Click here for daily electronic delivery of The Stand's Daily Digest - the day's top blogs from AFA.
Jim Shempert
One Million Dads
MORE
Everyone has at least one rabid liberal on their Facebook feed.  Most have either unfriended or completely hidden them due to family connections.  Occasionally, we look at their page because they have cute kids and you love them despite the insanity of their beliefs, and it is then that you remember why you have hidden them in the first place. 
I was reminded of this just recently.  All I wanted was to see the end of the school year pictures.  Yet, I foolishly clicked on one of their social justice warrior (SJW) posts. It was, of course, a secular leftist attack on Christianity…by a person who claims to be a Christian.  One comment used these words about sin:  "I haven't viewed this as a sin in a long time, but there are so many who do who use the 'hate the sin' mantra to practice bigotry, hate, and cruelty." 
There, lies the entire crux of liberalism. The "I" mentality.   Liberalism is based on what you think rather than the way things really are, otherwise known as facts.  What is sad for that person, is the "version" of Christianity that she believes in is based more around the worship of self, than anything that has to do with Christianity.  I don't want to go as far as to say that a Christian cannot be a liberal.  What I do want to say, is that you cannot call yourself a Christian, while totally refuting what Scripture says. 
Many of my liberal friends choose a "Well, Jesus never said that" mantra.  In essence, if Jesus Christ did not say it, they totally disregard it.  That includes the entirety of the Old Testament and everything after the Gospel of John.  Of course, there's Matthew 5:17-20:
"Do not think that I have come to abolish the Law or the Prophets; I have not come to abolish them but to fulfill them. For truly I tell you, until heaven and earth disappear, not the smallest letter, not the least stroke of a pen, will by any means disappear from the Law until everything is accomplished. Therefore anyone who sets aside one of the least of these commands and teaches others accordingly will be called least in the kingdom of heaven, but whoever practices and teaches these commands will be called great in the kingdom of heaven. For I tell you that unless your righteousness surpasses that of the Pharisees and the teachers of the law, you will certainly not enter the kingdom of heaven."
Christians of the western world came to Christianity through the efforts of the apostle Paul who wrote:
 But you must continue in the things which you have learned and been assured of, knowing from whom you have learned them, and that from childhood you have known the Holy Scriptures, which are able to make you wise for salvation through faith which is in Christ Jesus. All Scripture is given by inspiration of God, and is profitable for doctrine, for reproof, for correction, for instruction in righteousness, that the man of God may be complete, thoroughly equipped for every good work. (2nd Timothy 3:14-17)
I find that liberals care little for orthodoxy in Christianity.  They don't really seem to care what scripture says even if it was Jesus saying it.  They only want to proof text to advance their secular agenda.  Yes, even inside the church walls.  
The United Methodist Church recently became a great example of this.   Delegates of the denomination met for their quadrennial conference.  The majority chose to stick with scripture in their understanding of the Methodist Book of Discipline.  Yet, the secular liberals, a rabid minority forced the Council of Bishops to ignore the wishes of the masses and schedule another conference in a few years to vote again on an issue that would have been clearly decided.  Liberals seem unable to handle defeat.  When they lose, they try to change the rules.  That's the problem with giving every kid a trophy.  You create sensitive children who are unable to handle a loss. 
Many in the church fall victim to the #blessed life and care little for actual Christianity which is far more than a t-shirt, a fish decal on your vehicle, and a cross around your neck.  Rather it is based on total dependence on Jesus Christ.  No one is equal to Christ.  No one (other than Jesus) can bestow salvation on anyone else.  Jesus Christ is truly and uniquely the only way to eternal life with God.
Those who reject the teachings of Christ cannot be saved.  Who are you to tell the Creator that His word is outdated or not welcoming?  I am afraid that many are in for a rude awakening because scripture is more important than feelings.  Scripture is quite clear on what happens to those who reject the Word of God.  It doesn't end well.
Authentic Christianity is not weak.  Romans 12:2 says, " And do not be conformed to this world, but be transformed by the renewing of your mind, that you may prove what is that good and acceptable and perfect will of God."  How can you be a Christian, when you look so much like this world?
As R.C. Sproul says, "A god who is all love, all grace, all mercy, no sovereignty, no justice, no holiness, and no wrath is an idol.  
Please Note: We moderate all reader comments, usually within 24 hours of posting (longer on weekends). Please limit your comment to 300 words or less and ensure it addresses the content. Comments that contain a link (URL), an inordinate number of words in ALL CAPS, rude remarks directed at the author or other readers, or profanity/vulgarity will not be approved.