Wednesday, June 29, 2016 @ 12:54 PM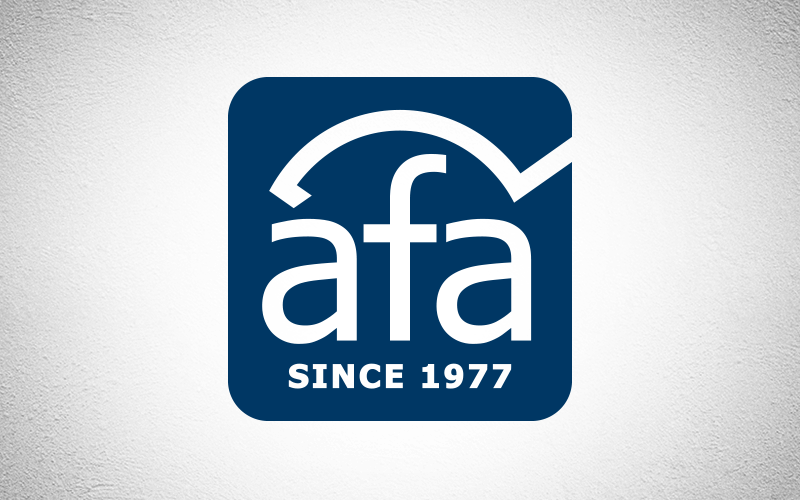 Dr. Ray Rooney, Jr.
Digital Media Editor
MORE
Decades ago I worked construction jobs during the summer to supplement my meager student pastor's income while attending seminary. I remember one particular summer working for a foreman named Bob. I will never forget how Bob would ask a rather pointed question if he wanted to know where a tool was and I didn't know or if I had completed a task he had assigned and I was not finished. He would tilt his head slightly to the left and ask, "Well, what good are you?"
I can't help but wonder today, if it's not time to start asking that question of many in the American church.
What good is a church that cannot discern between good and evil and has no interest in promulgating holiness?
What good is a Christian who hasn't the stomach for calling sin what it is?
It is very easy to jump on the bandwagon of believers who look around culture as morality and godliness spiral downward to a never-ending abyss while citing Isaiah 5:20…Woe to those who call evil good and good evil, who put darkness for light and light for darkness, who put bitter for sweet and sweet for bitter!
Yet, what good is it if you recognize the moral and spiritual malaise but do little to counter what is going on having only a rather weak (and only partially true) declaration that you attend church regularly?  Can you even be said to have the ability to recognize evil if your response to what you are doing about evil is itself evil?  If you are confused about that statement go to Matthew 7:22-23 for a little enlightenment. 
According to Ephesians 5:27 the ultimate goal of the church is to be presented to Christ as "holy and without blemish." For Paul (and therefore all of orthodox Christianity) that journey is magnificently prefigured in marriage itself. The passage that culminates in a holy and spotless church first begins with, Husbands, love your wives, as Christ loved the church and gave himself up for her, that he might sanctify her, having cleansed her by the washing of water with the word (5:25-26).
How is it then, that of the 200 or so spaces sold to supporters of the Nashville gay pride festival and concert that took place June 24-25 nine of them belonged to churches? Tents manned by churchgoers set up right next to Pleasures Romance Boutique, Miranda's Adult Store, Americans United for Separation of Church and State, Hustler Hollywood, and Planned Parenthood!  If they were in the midst of it all proclaiming God's mercy and forgiveness for the repentant that would be one thing. But to demonstrate public support for a lifestyle the Bible clearly identifies as sinful is quite another. At best those churches demonstrate a profound and embarrassing ignorance of Ephesians 5:22-33 while at worst it projects a rather blatant and intentional disregard of God's will for the church to be holy.
You might notice that three of those churches were United Methodist. The first sentence in an article on the denomination's official website entitled "Conferences reject church's stance on gays" reads, "Rejecting the denomination's stance on gay rights and same-sex marriage were important issues for at least 15 United Methodist annual (regional) conferences this summer." Quoted in the article is the pastor of First United Methodist Church of Seattle, Rev. Sandy Brown, who says the denominational stance that the practice of homosexuality is "incompatible with Christian teaching" is "wrong, stupid and evil." 
Again, I ask with mixed emotions, what good is a church that cannot distinguish between good and evil and what good is a Christian who has no interest in promoting holiness?
If you consider the texts from Isaiah 5:20 and Matthew 7:21-23 comparatively, I think it is clear that neither Isaiah's cultural activists nor Christ's workers of lawlessness was cognizantly aware of their apostasy.  Isaiah said those who called evil good were "wise in their own eyes and shrewd in their own sight" (5:21) while those Christ says will be denied entrance to heaven will indignantly ramble on about their good deeds (7:22). In other words, neither group realized that they had flip flopped good and evil.
Does their self-deception excuse it? Apparently not. Isaiah went on to say they have rejected the law of the Lord of hosts, and have despised the word of the Holy One of Israel (5:24) while Jesus says, I never knew you; depart from me, you workers of lawlessness (7:23).
There is too much at stake here to simply let self-absorbed churchgoers and affirmation hungry denominational leaders continue to parade their false religiosity before a lost culture with little or no voice of refutation from the faithful.  Hell is involved here friends. Do we just roll our eyes and let the lawless and deceived continue to spread the message that God's holiness is not offended by the presumption of those who are trumpeting the message that sin has somehow been magically transformed into righteousness?
Holiness can never be forced to subjugate itself to love. That is precisely what is being done by those whose message to society is that what God originally denoted as sin has somehow become virtuous in the twenty-first century.  Holiness has been sent out the door in favor of a more palatable and accommodating gospel of love in much of the American church.
Jesus had little patience with those who were twisting the image of His Father to suit their own selfish desires and carnal cravings. The Prince of Peace thundered [y]ou are of your Father the devil, and your will is to do your father's desires (John 8:44).  Paul warned Timothy of those who have swerved from the truth (2 Timothy 2:18). The author of Hebrews affirms we are not of those who shrink back and are destroyed (Hebrews 10:39). James says whoever wishes to be a friend of the world makes himself an enemy of God (James4:4).  Peter was thoroughly disgusted with those who claimed to be Christian but were living for worldly affirmation. You will not find a stronger condemnation in the New Testament than: For if, after they have escaped the defilements of the world through the knowledge of our Lord and Savior Jesus Christ, they are again entangled in them and overcome, the last state has become worse for them than the first. For it would have been better for them never to have known the way of righteousness than after knowing it to turn back from the holy commandment delivered to them. What the true proverb says has happened to them: "The dog returns to its own vomit, and the sow, after washing herself, returns to wallow in the mire" (2 Peter 2:20-22).
This is harsh, I know. However, the reality is that prayerfully asking the apostate to pull back from their desire to fit in and accommodate worldliness has seldom ever worked.  Christ made no bones about it. He left no wiggle room: Whoever is not with me is against me, and whoever does not gather with me scatters (Matthew 12:30).  It is beyond time to start calling things the way they are…in the household of faith (see 1 Peter 4:17).
I find it very telling that so many churchgoers are enamored with Rapture theology, the Great Tribulation, the Antichrist, and believing the end times are upon us and yet have little of the sense of urgency the early Christians demonstrated who were convinced the Second Coming of Christ was going to take place in their lifetimes.  Truth was never meant for another day.
First Thessalonians 4:7 says For God has not called us for impurity, but in holiness.
Christians and churches that seek worldly affirmation and acceptance from the unrepentant…
What good are you?
Please Note: We moderate all reader comments, usually within 24 hours of posting (longer on weekends). Please limit your comment to 300 words or less and ensure it addresses the content. Comments that contain a link (URL), an inordinate number of words in ALL CAPS, rude remarks directed at the author or other readers, or profanity/vulgarity will not be approved.