Friday, July 29, 2016 @ 11:09 AM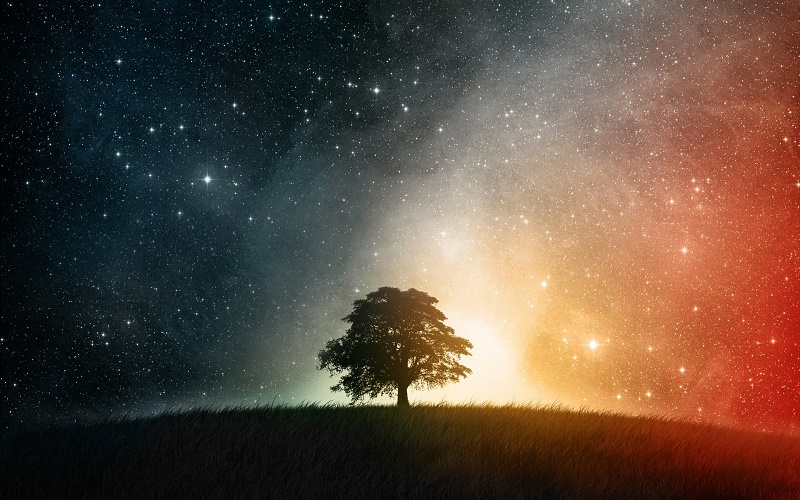 ATTENTION: Major social media outlets are finding ways to block the conservative/evangelical viewpoint. Click here for daily electronic delivery of The Stand's Daily Digest - the day's top blogs from AFA.
Jeremy Wiggins
Producer/Talk Radio
MORE
What does it take to unify a country? 
I thought about that as my family and I walked around the US Space and Rocket Center in Huntsville, Alabama. Surrounded by pictures and models of the vessels and people which would propel humanity into space, I thought about how America has lost a piece of itself with the cancelation of the space program, and what it must have been like in its glory days. The space program was one of the few things that united our country. 
Even in the early days the rocket program in the United States was a unifier. Many people may not know this, but it was actually in the aftermath of World War II that the space program launched.  
Operation Paperclip saw the extrication of more than 1500 Germans, primarily scientists and engineers, to the United States to share the technology of the V1 and V2 rockets with American scientists and engineers. The majority of these scientists were distributed between the White Sands Proving Ground, New Mexico, Fort Bliss, Texas, and of course, Huntsville, Alabama. Their work would pave the way for modern guided missile and ballistic missile technology, and eventually, the foundation of NASA. Scientists who had been developing weapons of mass destruction now found themselves working on vehicles of discovery, side by side with people who were once considered their enemies. 
Flash forward 20 years or so to President John F. Kennedy, and his speech at Rice Stadium on September 12, 1962, mostly known as his "moon speech." The words he spoke were meant to unite all Americans, and all peoples, under a banner of truth and discovery, not of war and tyranny. Here is a portion of his speech: 
We set sail on this new sea because there is new knowledge to be gained, and new rights to be won, and they must be won and used for the progress of all people. For space science, like nuclear science and all technology, has no conscience of its own. Whether it will become a force for good or ill depends on man, and only if the United States occupies a position of pre-eminence can we help decide whether this new ocean will be a sea of peace or a new terrifying theater of war… There is no strife, no prejudice, no national conflict in outer space as yet. Its hazards are hostile to us all. Its conquest deserves the best of all mankind, and its opportunity for peaceful cooperation many never come again. But why, some say, the moon? Why choose this as our goal? And they may well ask why climb the highest mountain? Why, 35 years ago, fly the Atlantic? Why does Rice play Texas? 
We choose to go to the moon. We choose to go to the moon in this decade and do the other things, not because they are easy, but because they are hard, because that goal will serve to organize and measure the best of our energies and skills, because that challenge is one that we are willing to accept, one we are unwilling to postpone, and one which we intend to win, and the others, too. 
It's been a long time since Americans have been challenged to work hard in order to achieve greatness.  Of late it seems that presidential speeches focus on finding fault, the need for more regulation, and why American exceptionalism is somehow wrong. 
Flash forward again, this time by less than a decade, to three men stranded in space. The Apollo XIII mission launched April 11, 1970, set to be the third landing on the moon. Disaster struck, however, almost 56 hours into the flight. The entire world held its breath. Calls for prayer and unity rang out from one side of the globe to another, as planet Earth awaited the return of three of her sons. During that short period of time, we stood united. 
These periods of unity are almost always short. They rarely last longer than it takes for people to remember that they have lives to live, wars to fight, fortunes to make, and bills to pay. They forget that there is only One who truly unifies. 
We can look to the weeks after 9/11, when America lost over 3000 sons and daughters in horrific attacks against, not only our way of life, but ultimately the God that we had dedicated our nation to when we fought for our independence. Calls for times of prayer and unity quietly faded into the background, as our lives overtook our religion once more. 
Again, we rallied around each other instead of our Creator, Sustainer, and Savior. 
The God of the heavens above us that we have been so interested in knowing and exploring is the real unifier. It is only through His Word and His Son that there can be any real unity: 
Have we not all one Father? Has not one God created us? Why then are we faithless to one another, profaning the covenant of our fathers? (Malachi 2:10) 
For you are a people holy to the LORD your God. The LORD your God has chosen you to be a people for his treasured possession, out of all the peoples who are on the face of the earth. (Deuteronomy 7:6) 
For as in one body we have many members, and the members do not all have the same function, so we, though many, are one body in Christ, and individually members one of another. (Romans 12:4-5) 
Outside of Christ there can be no unity, nor will true unity ever be desired. As long as mankind remains unregenerate, no one will ever really love his neighbor enough to be one with him. To be sure, we may occasionally see periods where we stand together, but without Christ, we will never really be bound together. 
Without Christ, we stand as enemies of God, and are at odds with everyone who stands with Him. Christ stated clearly in Mark 1:15 what must be done in order to be reconciled unto the Father: "The time is fulfilled, and the kingdom of God is at hand; repent and believe in the gospel."
Please Note: We moderate all reader comments, usually within 24 hours of posting (longer on weekends). Please limit your comment to 300 words or less and ensure it addresses the content. Comments that contain a link (URL), an inordinate number of words in ALL CAPS, rude remarks directed at the author or other readers, or profanity/vulgarity will not be approved.