Wednesday, August 31, 2016 @ 04:04 PM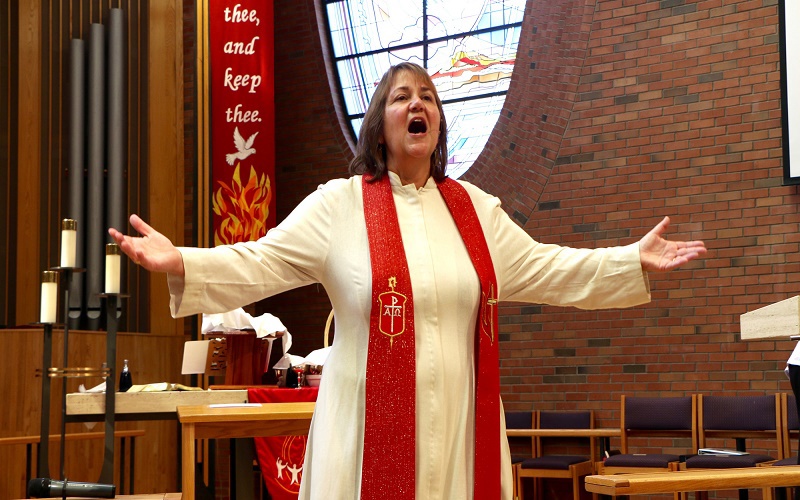 ATTENTION: Major social media outlets are finding ways to block the conservative/evangelical viewpoint. Click here for daily electronic delivery of The Stand's Daily Digest - the day's top blogs from AFA.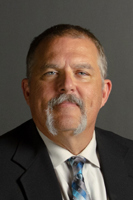 Dr. Ray Rooney, Jr.
Digital Media Editor
MORE
What a feeling of exhilaration and power it must be to take centuries worth of sacrifice and work offered and done by others to "spread scriptural holiness over the land" and put your feet on it as if it were a dirty ottoman.  How does any one person have such a narcissistic view of life to assume "she" is the one chosen by God to reverse thousands of years of Christian teaching concerning biblical sexuality?  Not to mention deciding that despite the will of General Conferences for over forty years in the United Methodist Church to characterize homosexuality as "incompatible with Christian teaching" she will turn all those decisions on their head so she can practice her homosexuality while in the highest leadership position in the denomination.  How do you do that?  You take a promise from God to the Hebrews concerning a future deliverance from the Babylonian Captivity and you simply apply it to your sexual preference as Bishop Oliveto did in a letter to the Western Jurisdiction Conference that elected her (illegally) as a Bishop: "Behold, I am doing a new thing; now it springs forth, do you not perceive it?" 
Apparently for Karen Oliveto, all anyone has to do who wants to change church polity or doctrine without either the agreement or blessing of the body is declare that God is doing a new thing.  Voila! Instantaneous validation.  She declares God is doing something new and all the rest of Methodism and Christianity had better get on board.
Not me. 
What Bishop Oliveto calls "fears" I, and many others, call apologetics.  When she crows about "moving on to perfection" most United Methodists lament our spiral into decadence and immorality.  Here is a woman who has decided the wisdom of General Conference after General Conference concerning the ban of practicing homosexuals from the ranks of the clergy does not apply to her.  We now have a bishop in the church whose entire ministry has been characterized by her belief that the wisdom of the saints and the rules of the church do not apply to her. 
Karen Oliveto is unfit for leadership in the United Methodist Church for at least three reasons.
First and foremost, her entire ministry is built upon a disregard and a disdain for the polity, discipline, and doctrine of the United Methodist Church as established in The Book of Discipline of the United Methodist Church. Of the ten chargeable offenses listed in ¶ 2702 of the Discipline a case could be made that Karen Oliveto could be charged with six of them (¶2702.1 (a), (b), (d), (e), (f), and (i).  Those include "immorality," "being a self-avowed practicing homosexual," "dissemination of doctrines contrary to the established standards of doctrine of The United Methodist Church," and "disobedience to the order and discipline of The United Methodist Church."
One of the questions asked of those being consecrated as a bishop in the consecration ceremony is "Will you guard the faith, order, liturgy, doctrine, and discipline of the Church…?" When Karen Oliveto responded with "I will, for the love of God" she lied.  How, in the name of common sense, can a church put someone in a position of leadership who has flaunted her disobedience to the written positions of doctrine and polity?  Karen Oliveto has been "married" to another woman for two years in complete defiance of the prohibition of practicing homosexuality in the ranks of the clergy!
Second, Karen Oliveto has clearly demonstrated incompetence in her ability to interpret the Scriptures.  Both the Old and New Testaments are unequivocal in their condemnation of the practice of homosexuality.  Yet in a blog she wrote and posted on February 12, 2014 she wrote, "As a theologian, I couldn't help but see God…EVERYWHERE. The scriptures tell us that "God is love, and love is of God." With the amount of love that was celebrated in San Francisco during that brief legal window [of gay marriage], God was simply busting out all over!"  Any competent theologian knows that God's love and desire for people to love one another does not come at the expense of His righteousness which is justly and clearly offended by the practice of homosexuality.  By Oliveto's theological logic incest and pedophilia would have God "busting out all over" as long as "love" was involved.  Second Timothy 2:15 speaks of the responsibility Christian leaders have of "rightly handling the word of truth."  How can Oliveto guard the doctrine of the church if her interpretation of Scripture is so egregiously unsound? 
Third, Karen Oliveto does not possess the character required to be a leader of the United Methodist Church.  She has continuously demonstrated a lack of integrity concerning the ministerial requirements of the United Methodist Church.  In his treatise "The Character of a Methodist," John Wesley included the following as marks of what is required for Methodists: "Whatever God has forbidden, he avoids; whatever God hath enjoined, he doeth; and that whether it be little or great, hard or easy, joyous or grievous to the flesh."  He also noted of the Methodist that "his obedience is in proportion to his love, the source from whence it flows."  Karen Oliveto has not avoided what God has forbidden, nor has her obedience been in proportion to the love she expresses.  She claims to obey the Spirit's new direction concerning sexuality but refuses to adhere to the Genesis command which Jesus affirmed word for word concerning marriage: "a man shall leave his father and his mother and hold fast to his wife, and they shall become one flesh" (Gen. 2:24 & Mark 10:6-8). 
Clergy are people who struggle with many of the same issues of those to whom they proclaim the gospel.  We are in need of grace and forgiveness as much as anybody else.  However we are called to a very high standard of ethics.  Candidates for the episcopacy are chosen from the pool of ordained elders in the UMC.  One of the covenantal questions every UM elder is asked at his or her ordination is "In covenant with other elders, will you be loyal to The United Methodist Church, accepting its order, liturgy, doctrine, and discipline, defending it against all doctrines contrary to God's Holy Word, and accepting the authority of those who are appointed to supervise your ministry?"  Karen Oliveto either lied in response to that question or decided at some point in her ministry that she was free from it.  Her ministerial career has been consistently in conflict with both the doctrine and discipline of the church.  She has consistently opposed her denomination's rules and polity. 
Karen Oliveto is not qualified to be either a clergyperson or a United Methodist Bishop.
(visit www.themethodistchurch.net)
Please Note: We moderate all reader comments, usually within 24 hours of posting (longer on weekends). Please limit your comment to 300 words or less and ensure it addresses the content. Comments that contain a link (URL), an inordinate number of words in ALL CAPS, rude remarks directed at the author or other readers, or profanity/vulgarity will not be approved.