Friday, August 12, 2016 @ 3:11 PM
ATTENTION: Major social media outlets are finding ways to block the conservative/evangelical viewpoint. Click here for daily electronic delivery of The Stand's Daily Digest - the day's top blogs from AFA.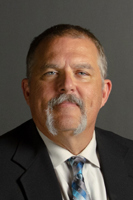 Dr. Ray Rooney, Jr.
Digital Media Editor
MORE
In a lecture he gave in 1945, forty-six year old C.S. Lewis addressed a convocation of Anglican priests and youth leaders during Eastertide.  The paper, entitled "Christian Apologetics," could have been written yesterday in terms of its ecclesial and cultural relevance.
Early in the essay he insists that those who have been given to lead the Church must observe boundaries ("bounding lines" is the terminology he uses).  Beyond the established parameters "your doctrine will cease either to be Anglican or to be Christian…"
Apostasy isn't new.  The temptation to go beyond the boundaries of doctrine and dogma is as ancient as it is tantalizing.  In the New Testament Paul warned of being "tossed to and fro by the waves and carried about by every wind of doctrine, by human cunning, by craftiness in deceitful schemes" (Eph. 4:14).  His imagery suggests something like this: "Going beyond the boundaries of doctrine is like losing the rudder on your ship in the middle of a great storm. It is not likely that you will survive."
Why was this an issue for either Lewis or the Apostle Paul?  Were first century Christians already moving doctrinal fences back?  And what about Lewis during the good ole days?  Surely the stuffy Anglican Church of England wasn't embracing new directions of theological liberalism in the mid twentieth century was it?  A resounding "Yes!" to both questions.
Truth is often (always?) painful.  Our natural human and sinful tendency is to avoid pain.  And if it comes nonetheless, we lash out at what we perceive is the source.  To put it plainly, Christian leadership has always had a tendency to be gun-shy.  That is to say that when we know that the truth which is needed is going to provoke a negative response we either couch it in language that obscures it or we simply keep it to ourselves fearing the repercussions (the man with the single talent in Matthew 25:14-30).
Preachers have their hands on the very power of God for salvation (Rom. 1:16).  How is it possible that they are so easily tempted to cross the boundaries of established biblical doctrine?  What is it that we are afraid of? 
Looking like fools.
More than anything else the gospel is an assertion about truth.  Not generalities and platitudes about good living but stark realities about the way things are ("no one comes to the Father except through me" John 14:6).  Lewis could see that leaders of the church in his country were becoming increasingly fearful of standing on the Bible as it pertains to culture.  Attitudes were changing.  Cultural mores were evolving.  Relativism, though still in its infancy, was growing quickly.  Rather than confront it head on with the truth of God's word, church leaders were continually moving back the doctrinal boundaries.
So, when Lewis said, "The great difficulty is to get modern audiences to realize that you are preaching Christianity solely and simply because you happen to think it is true; they always suppose you are preaching it because you like it or think it is good for society…" he was planting a seed of correction more than he was explaining why people were slow to respond to the gospel message.  Indeed, many people throughout history have wrongly believed that the value of Christianity is that it is a good way to live.  No, the value of Christianity is that it is true. 
Does every preacher actually believe the Bible is true?  I think we all know the answer to that, unfortunately.  What happens when preachers "evolve" in their theological thinking and can no longer believe in a miracle working God, or the Virgin Birth, or a literal Resurrection?  Especially, if they have tied their livelihood to the ministry?  Think of the money most have spent on a theological education.  Most denominations utilize parsonages which mean most preachers don't own their own home.  What do you do when you no longer deeply or passionately believe two thirds of the Memorial Acclamation (Christ has died, Christ has risen, Christ will come again)? Do you do the right thing and resign and find another vocation?
Not very likely.  So Lewis says, "Our business is to present that which is timeless (the same yesterday, today, and tomorrow) in the particular language of our own age. The bad preacher does exactly the opposite: he takes the ideas of our own age and tricks them out in the traditional language of Christianity."  Bingo!  That is exactly what is taking place in far too many pulpits throughout the world and in America in particular. 
Our churches are being led by pastors who have bought into the lie that the Bible is not really true but is still good for society as it contains some wonderful moral platitudes that can be made to apply to contemporary circumstances.  So, for example, since homosexuality is all the rage and the Bible clearly condemns it as a valid means of sexual expression before God, today's bad preachers simply find as much as they can in the Bible that either says or implies that God is a loving, kind, and accepting God while burying the numerous texts that condemn the practice (or practicing horrendous hermeneutics attempting to explain them away entirely).  And voila!  You've got an idea of the new age tricked out in the language of Christianity: "a loving kind benevolent God would never condemn love between anyone at all."
Only one thing was still essential in explaining why church leaders were/are so willing to move back biblical and theological boundaries: "A sense of sin is almost totally lacking…We address people who have been trained to believe that whatever goes wrong in the world is someone else's fault."  The reason why people in the pews are looking for what they think is good and acceptable rather than what is true and eternal is because when preachers fail to address the issue of sin, they remove the proper context of salvation and the good news! 
In case you haven't noticed, there is only one sin recognized universally today and that is the horrible crime of intolerance.  And that can be eradicated by capitulation from the "bigots."  When those few holdouts for truth are deemed to be hateful bigots things can be done to bring them to their knees in contrition.  Laws can be passed.  Fines can be assessed.  Punishment can be doled out. The bottom line is: you don't really need Jesus because intolerance can be dealt with and extinguished without assistance from God.
The faithful preacher must face this head on.  The earliest of the four gospels is Mark.  The first thing Mark records that Jesus actually said was the message of the arrival of God's Kingdom in perfect timing and that the only and proper response to it was/is "repent and believe in the gospel" (Mark 1:15).  Our world, nation, and church are in a mess today chiefly because our preachers have dumped the doctrine of sin (and the only salvific response to it: repentance) from their sermons. 
As Lewis wound down his message to the clergy and youth leaders of his day he gave this simple but powerful warning/advice: "Do not attempt to water Christianity down."  Boy is that message urgently needed today!  I would probably go further, though. 
Preachers, read your Bibles.  Consider why you went into the ministry in the first place.  Was it to make the world a better place?  God didn't need your help for that.  Or, was it to heed the call God placed on your life to make disciples?  Disciples are made today the same way they were made when Jesus called the Apostles.  The bad news that God's wrath is to be poured out on sinners is followed with the good news that Christ died take away our sins.  Repent of your sin against God and accept the free gift of salvation through Jesus Christ.  Nobody heeds a message of salvation if they believe they are already making the world a better place. 
Read the book of Joshua in the Old Testament, preachers.  Three times in the first chapter God says to Joshua "Be strong and courageous…"  Today's churchgoer is being assailed by consumerism, liberalism, progressivism, relativism, and secularism.  The message that is being pounded into their heads and hearts all week long is that they are gods and sin is a primitive superstition of the past that has no place in today's world.  Be strong and courageous and don't let them come to your church and leave still believing that tripe!
This world has sold out to sin.  That doesn't mean everyone in it is willing to sell out with it.  There has always been a remnant.  They will gravitate to the truth.  But the preachers have to be willing to preach it.  They have to be willing to sacrifice.  Rent free living seems great until that becomes more important than the truth.  Believe in God.  Believe in His promises and provision.  Preach the unpopular truth in love and let the chips fall where they may. 
Let not your hearts be troubled. Believe in God; believe also in me. (John 14:1)
Please Note: We moderate all reader comments, usually within 24 hours of posting (longer on weekends). Please limit your comment to 300 words or less and ensure it addresses the content. Comments that contain a link (URL), an inordinate number of words in ALL CAPS, rude remarks directed at the author or other readers, or profanity/vulgarity will not be approved.