Wednesday, September 28, 2016 @ 10:45 AM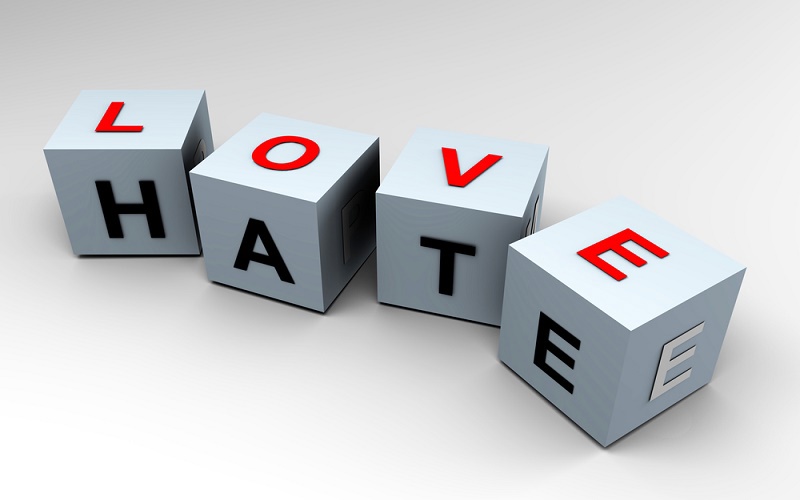 ATTENTION: Major social media outlets are finding ways to block the conservative/evangelical viewpoint. Click here for daily electronic delivery of The Stand's Daily Digest - the day's top blogs from AFA.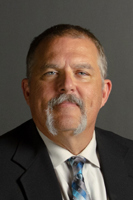 Dr. Ray Rooney, Jr.
Digital Media Editor
MORE
"All you need is love, love. Love is all you need." (The Beatles)
Apparently, a fair number of churchgoers are getting their theological understanding of love from The Beatles. 
It doesn't matter if you are referencing the near daily acts of barbarity perpetuated by adherents to the religion of Islam all over the world, the fact free narrative of nationwide systemic racism amongst members of law enforcement by the Black Lives Matter movement, the blatant hypocrisy of liberals in politics and corporate America regarding transgender bathroom policies, or the common sense biological and physical realities concerning the practice of homosexuality, a growing segment of the Church spouts the same mantra The Beatles were espousing back in 1967: "All you need is love, love. Love is all you need."  And may I add, it makes about as much sense as the words to "I Am the Walrus."
Accommodation of sin is not love.  Proclaiming biblical truths is not hate.  There is a pretty good reason why Jesus reminded the hearers of the Sermon on the Mount that the prophets who preceded Him had all been persecuted (Matt. 5:12).  They had admonished God's people to return to His holiness by repenting of their sins.  The people then were saying the same thing the people now are saying, "What sins? And who asked for your hateful opinion anyway?"  Then, of course, they killed them.
Here is a question I have yet to have answered by the liberals and progressives in church who insist love means accepting and accommodating anything another human being finds happiness in whether that "thing" is clearly defined in the Bible as sin or not.  If Jesus meant that loving your neighbor is to be understood as accepting your neighbor as is, without any expectation of change or renewal why did He say "unless one is born again he cannot see the kingdom of God" (John 3:3)?  Furthermore, why did He continue with the thought "For God so loved the world that he gave his only Son, that whoever believes in him should not perish but have eternal life" (John 3:16)?  If the love Jesus commanded His followers to have was to be of the same kind of love that His Father had, why would any reasonably minded person think love means being accepting and accommodating?  If God the Father practiced the kind of love many in today's churches say Jesus espoused then why would He send His Son to die for sins and lifestyles that He was already prepared to accept and accommodate?  Do you see what many people are saying? Sheer nonsense! 
Obviously, God was not prepared to accept every interpretation of love and He was not willing to eternally accommodate any kind of sin or else He wouldn't have sent Jesus to die on a Roman cross.  That pesky little phrase in John 3:16 "that whosoever believes in him should not perish" is no small thing. What it amounts to is this: the unsurpassed infinite love of God is absolutely not precluded from allowing people who choose to reject Jesus to "perish" eternally.  Love is more than willing to forgive sin when sin is acknowledged, but nowhere in the Bible is there any indication that love is willing to accommodate sin. 
Read carefully what Jesus said later in the same discourse: "And this is the judgment: the light has come into the world, and people loved the darkness rather than the light because their works were evil" (John 3:19).  What just a minute! The same Man who taught to love one's neighbor also said there were people whose works were evil?  How can that be?  If love, as it is taught by liberals and progressives, means to accept people as they are and accommodate whatever lifestyle they have adopted, how can Jesus say some people live darkened and wicked lives?
Like I said, earlier…"I am the walrus, coo coo cachoo."
New Testament "love" verses and passages are utilized all too frequently by those who demand acceptance of some kind of personal behavior (usually sexual in nature).  But I would like to turn the tables for a moment because those very same passages are not only meant for the detractors.  For those in the Church who stand for the legitimization of homosexuality, what about applying Matthew 5:46 to yourselves: "For if you love those who love you, what reward do you have? Do not even the tax collectors do the same?"  How is branding those who believe the Bible clearly identifies homosexuality to be sinful behavior as "haters," "hateful," and "bigots" demonstrating your warm embrace of Christian love?  Aren't you doing just what Jesus said about forming your little clique and building up your own walls?  What it does, is show that the liberals and progressives have a very skewed understanding of what the Bible is talking about when it uses the word "love."
Jesus said "love your neighbor as yourself" (Matt. 22:39).  Do liberals and progressives really think Jesus was using the word "love" to mean being self-absorbed or self enamored?  Do they even know Jesus wasn't the first one to use that phrase?  It initially appears back in the Old Testament in the book of Leviticus (gasp).  Here is just a little of the context of the passage "love your neighbor" initially appears in:
You shall not hate your brother in your heart, but you shall reason frankly with your neighbor, lest you incur sin because of him. You shall not take vengeance or bear a grudge against the sons of your own people, but you shall love your neighbor as yourself: I am the Lord (Lev. 19:17-18).
Isn't it interesting that loving your neighbor in its original context was the culmination of reasoning with him/her about a sin that affected others?  It is clear that in the passage above, love is not an accommodation of your neighbor's sin.  Rather it is a warning not to allow your neighbor's sin to become your own crusade for justice. 
Let's put some perspective on this.  When Jesus spoke the words of John 3:16 about God's love for the world He most certainly wasn't suggesting that His Father was fine with accommodating the world's sin(s).  What He was saying was that God's love found a way not to give people what they deserved (to eternally perish) but at an extreme price.  In other words…love doesn't accommodate sin, it conquers sin! Through acts of self-sacrifice.  So when Jesus said, "Greater love has no one than this, that someone lay down his life for his friends" (John 15:13) He was saying that love will pay the steepest price to set others free from sin's dominion.  And that is a far far cry from the belief that love accommodates people in their servitude to sin.
In truth, liberals and progressives in the Church have actually reversed the biblical meanings and roles of love and hate.  In the progressive world love is accommodating whatever lifestyle or behavior people have come to embrace while hate is identifying as sinful anything another person finds happiness in even though it may lead to that person's ultimate destruction.  Yet in the Bible we find that love pays any price to enable people to get free from sin while hate is almost always an expression of horror at what (sins) enslaves people.  Thus Jesus says, "Whoever loves his life loses it, and whoever hates his life in this world will keep it for eternal life" (John 12:25). 
Don't let people shame you into accepting and accommodating what is ungodly and sinful because they call you a hater for voicing your opposition to it.  For the informed Christian hate is letting your neighbor go happily to hell without a word of warning or a plea for change.  And love is sticking your neck and nose out by pulling the pretty wrapping paper off the nicely packaged box of rebellion knowing they might get cut off in the process.
Upon reflection, The Beatles were actually right.  All you need is love.  But how you define that love makes all the difference in the world and I don't think the fab four meant the kind of love this blog has described.
Please Note: We moderate all reader comments, usually within 24 hours of posting (longer on weekends). Please limit your comment to 300 words or less and ensure it addresses the content. Comments that contain a link (URL), an inordinate number of words in ALL CAPS, rude remarks directed at the author or other readers, or profanity/vulgarity will not be approved.