Wednesday, September 07, 2016 @ 10:55 AM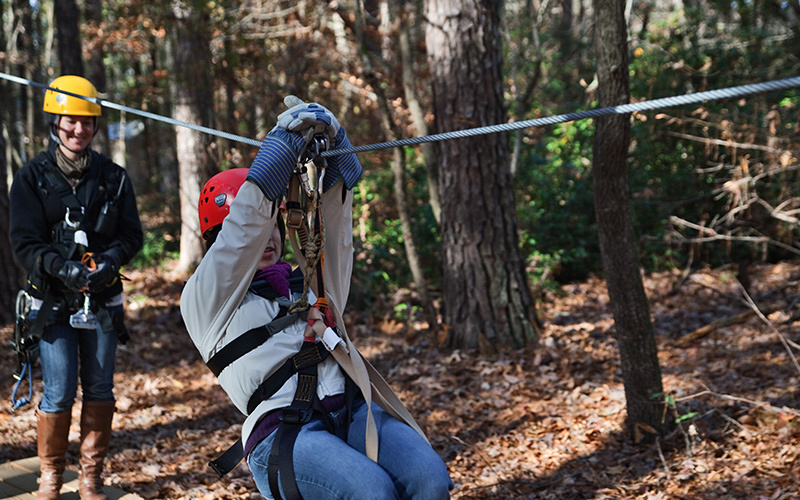 ATTENTION: Major social media outlets are finding ways to block the conservative/evangelical viewpoint. Click here for daily electronic delivery of The Stand's Daily Digest - the day's top blogs from AFA.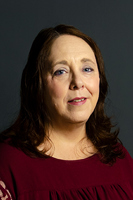 Joy Lucius
The Stand Writer
MORE
Everyone should have a bucket list — a written list of all the things a person hopes to accomplish (or at least try) in life. My bucket list has changed throughout my life. In fact, the older I get, the shorter my list. And it's not because I keep accomplishing and checking things off my list. 
It's quite the opposite. I try to believe that my list grows shorter out of wisdom. After all, some things are just too dangerous. In other words, this 54-year-old teacher really doesn't feel the need to skydive. Maybe later, just not now! 
But once in a while, I get a wild urge to do something completely out of the ordinary, to shake things (and people) up a little. This summer I had one of those life-shaking urges. I decided to forego the skydiving though and try a little zip lining while on a trip to the mountains near Chattanooga. 
Zipping right along
I know what you're thinking. Yes, zip lining might not be such a wise decision for someone my age — and size. And yes, Scripture urges us to seek wisdom so our days may be lengthened. Scripture also reminds us that life is fleeting, much like that of a flower — here today and gone tomorrow. Plus, God reminds us constantly in His Word to "fear not." 
So, with the blessing of my husband beforehand, I decided to check off another item on my bucket list by signing up for the zip lining experience at Ruby Falls, Tennessee. And what an experience it was! 
Ruby Falls is actually one of the most well-known tourist attractions in the Chattanooga area. Visitors enjoy spelunking tours in the enormous caverns of Ruby Falls both day and night. Since these family-friendly caves were opened to the public in 1930, thousands have marveled at God's handiwork found in these impressive underground caverns. Ruby Falls added its zip lining adventure several years back. It is a big hit with kids of all ages, including me. 
I have to admit, though, I was a little bit intimidated by the sheer height of the mountain when I arrived on site. Plus, as my luck (or lack of luck) would have it, my tour included no one over the age of 25 and no one over the weight of 130 pounds — except for me. So, yes, I was quite intimidated. 
God is so good, though; He had me covered from the start. The young people in my group took care of me like I was their mom. (OK, OK, like I was their grandmother.) And the sweet little guide had the most amazing, outgoing personality ever. Her passion and love for zip lining inspired me to finish the safety course and forge ahead. 
We trudged up the foot of the mountain, clad in harnesses and helmets. The hot, muggy mountain air was heavy and hard to handle. My breathing was already labored though the journey had barely begun. My trepidation was growing exponentially with every step. 
Conquering the fear 
Finally, it was time. No way out. I either had to climb the ladder up to the first obstacle or chicken out, disappointing my newly adopted troop of grandchildren and myself. Anyone who knows me would have been screaming for me to choose the latter because I am totally uncoordinated. Totally. So, the 14 rungs of that rail-less tree ladder were a recipe for disaster. But somehow I made it to the top. 
I hooked my safety toggle to the tree and turned the corner to cross the dreaded swinging rope bridge. I crossed it, much to my own surprise. I wobbled, but I never looked down and never slipped. For me, an accomplishment of epic proportions. 
My harrowing adventure had only begun, though. Next, I had to hike my hefty self up onto a swinging wooden platform, several inches above my head. What a sight that must have been! I managed it and also managed to roll my way through several swinging barrels toward my first actual zip line. 
Keep in mind that each new obstacle required the constant hooking and unhooking of my safety harness. My instructor was not too sure I understood the process or importance of this procedure. I can guarantee you without a doubt that I got it. Falling off the mountain was not an option. 
After my first little flying zip trip, it was time for the tougher part of the course. I pondered and prayed. Would I have the strength and stamina to finish? Or would I simply hinder the rest of my troop? Could my weary body make it the rest of the way? 
Evidently, God didn't think so. 
Unexpected thunder and lightning rocked the mountain. Our instructor's walkie-talkie screamed with an emergency message to get all climbers off the course and down the mountain immediately. 
My adventure was over with one quick zip straight down to the ground. Everyone in our little group was disappointed, except for me. I was grateful to God for the bad weather. I felt like a death row inmate pardoned at the last moment. 
So, yes, technically, I can check zip lining off my bucket list. But in all honesty, five obstacles don't qualify as true zip lining. Who cares? I came! I saw! I zipped! Let's just check it off and move on. No question about it. 
The only question that remains in my mind is this: What did I learn from this big adventure? 
Learning my lesson(s) 
First of all, I learned that I need to take better care of my body. After all, it is the temple of God, and as the Old Testament book of Haggai exhorts, I should reconsider my ways and rebuild my temple. Seriously. 
Second, I learned I truly can do all things through Christ, even things way outside my comfort zone or ability level. Fear should never hinder me from doing anything at all. If He calls me, He will equip me. 
And that brings me to my final point: I learned that I'm not called to zip lining! 
All joking aside, I'm glad I attempted this adventure. It's a memory I will cherish for a lifetime. I got to see the beauty of God's creation way up on a gorgeous east Tennessee mountain top while seeing an even more glorious beauty inside the hearts of those young people around me. 
Truly, God places the right people in our paths when we need help most. And sometimes those people aren't the usual folks with whom we keep company. 
In this instance, God placed that entire group of young people in my path as encouragers. I could not and would not have completed that zip line course without them. I truly thank God for their willingness and eagerness to help me, although I slowed and hindered their fun. They cheered for me and laughed with me – never at me – while constantly encouraging me to continue. And they stayed with me when things got tough. 
The truth is, those young people reminded me of what true Christianity is by exemplifying one of my favorite verses. Romans 12:10 (NKJV) says, "Be kindly affectionate one to another with brotherly love, in honor giving preference to one another. …" 
No, it was not the outdoor adventure of a lifetime. And no, I really didn't zip line. Neither did that entire group of kids – not on that particular day, on that particular mountain. But those young people did accomplish one thing for sure. They taught this old teacher a mighty big lesson: "They'll know we are Christians by our love!" 
Please Note: We moderate all reader comments, usually within 24 hours of posting (longer on weekends). Please limit your comment to 300 words or less and ensure it addresses the content. Comments that contain a link (URL), an inordinate number of words in ALL CAPS, rude remarks directed at the author or other readers, or profanity/vulgarity will not be approved.