Saturday, January 07, 2017 @ 06:33 PM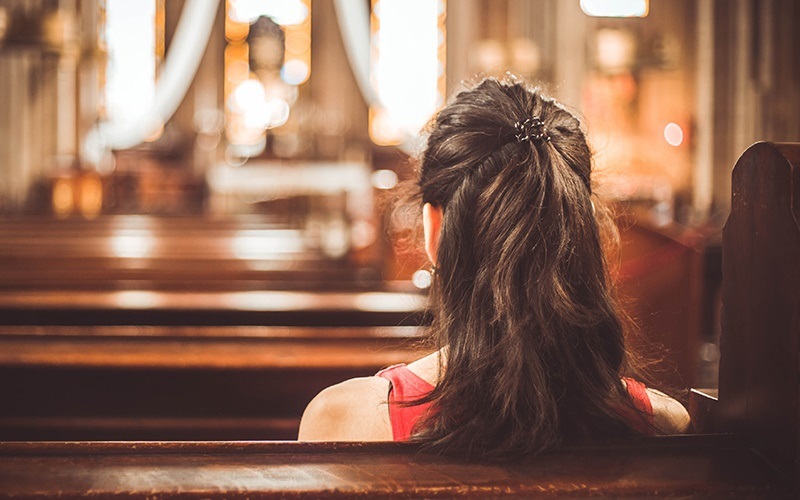 ATTENTION: Major social media outlets are finding ways to block the conservative/evangelical viewpoint. Click here for daily electronic delivery of The Stand's Daily Digest - the day's top blogs from AFA.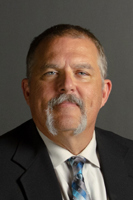 Dr. Ray Rooney, Jr.
Digital Media Editor
MORE
The biggest challenge facing the Christian Church today is blatantly obvious and yet startlingly subtle.
While secularism, theological pluralism, cultural relativism, and mounting evidence of increasing religious intolerance are all clearly chipping away at the joy and the effectiveness of the American Christian, it all pales in comparison to that ancient culprit which has been around since Cain murdered Abel: cruelty in the faith family.
The Bible seems pretty clear about mood and tone in the Church when it says that we are to be "eager to maintain the unity of the Spirit in the bond of peace…until we all attain to the unity of the faith" (Eph. 4:3; 13).  Moreover, we are to demonstrate "unity of mind, brotherly love, a tender heart, and a humble mind" (1 Peter 3:8).  Unity in the community of faith is not some Johnny-come-lately to the New Testament.  "Love your neighbor" wasn't a phrase Jesus coined as it was written first in Lev. 19:18.  But maybe the psalmist says it best in Psalm 133:1: "Behold, how good and pleasant it is when brothers dwell in unity!"
I come from a broken home (like so many others) devoid of biblical knowledge or participation in church.  Raised by a former Navy Petty Officer who did the old saying "curse like a sailor" proud, I was pretty much a chip off the ole block.  I didn't declare my allegiance to Jesus Christ until I was 21 years old.  The caption underneath my senior portrait in the high school yearbook reads "When he plays, he plays hard."  Suffice it to say, I had a reputation for embracing worldliness.
Twenty one years living for self among other unrepentant sinners carousing, fighting, immersed in a culture infatuated with sex, drugs, and rock-n-roll.  How is it possible that with a personal history like mine I can truthfully say the most pain I have endured in my life has come repeatedly by the hands of other Christians? 
Does the "Golden Rule" of Matt. 7:12 not apply first and foremost to the relationships between Christians or is it only generic sage advice for humanity?  When Paul wrote to the Philippian church to "Do nothing from selfish ambition or conceit, but in humility count others more significant than yourselves" (Phil. 2:3) isn't the "others" he is talking about primarily, though not limited to, your fellow Christian?  I think the Apostle Peter foresaw exactly the outcome of the failure of Christians to extend compassion, forgiveness, and just plain courtesy to one another when he wrote, "For it is time for judgment to begin at the household of God; and if it begins with us, what will be the outcome for those who do not obey the gospel of God?" (1 Pet. 4:17)
Paul says Christ wants to "present the church to himself in splendor, without spot or wrinkle or any such thing, that she might be holy and without blemish" (Eph. 5:27).  How in the name of common sense do we think we can be presented to Jesus without blemish if we can't even be friends with others who believe in the cleansing power of the blood of Christ?  I've been frozen out of cliques in church, railed against for not speaking to someone I didn't see at Walmart, and told I wasn't "Methodist enough" for some churghgoers taste.  I've seen power plays in church committees and meetings that guaranteed fellow Christians would go home hurt and angry. 
The horror stories are too painful and widespread among my fellow Christians to begin to enumerate.  The loss of fellowship and sometimes even faith are rampant among believers.  Almost everyone in church can tell a story of how a brother or sister in the faith thoughtlessly and callously stabbed them in the back while they were hugging.
How the world treats us may be a direct function of how we treat each other.  After all, we've been admonished, "Do not be deceived: God is not mocked, for whatever one sows, that will he also reap" (Gal. 6:7).  Even more worrisome (but evidently not troubling) is the promise from Jesus "For with the judgment you pronounce you will be judged, and with the measure you use it will be measured to you" (Matt. 7:2).  As if that weren't bad enough we all know these words that followed the unveiling of the Lord's Prayer: "but if you do not forgive others their trespasses, neither will your Father forgive your trespasses" (Matt. 6:15).  Are we so blind as to think He only meant forgiving what unbelievers do to Christians?
Like many others I hope and pray for revival.  But I don't know how God can honor that request (as heartfelt as it may be for millions of American Christians) if we do not practice preferring our Christian brothers and sisters before ourselves, exercising patience, and extending a lot of forgiveness as we offer apologies.  Maybe we need to brush up on three words.  The first two are found often in the Bible and while the third isn't, it is clearly based upon biblical principle.
FORGIVE
Interestingly, the Greek word for forgive (αφιημι) means to send away.  Think about it for a minute.  What does forgiveness have to do with sending away?  Remember Leviticus 16, the Day of Atonement, and the scapegoat?  The goat symbolically bore the sins of Israel and was led/driven out into the wilderness.  And lo and behold, the people's sins were forgiven. 
Forgiveness isn't accepting what people have done to you and learning to live with it.  Quite the opposite.  Forgiveness is hating the evil done to you but rather than returning it on the instigator, it means allowing Jesus to fulfill His role as the scapegoat of mankind and trusting that the sins committed upon you were driven into the wilderness of Golgotha. 
Essentially, forgiveness means allowing Jesus to take away your enemy's sins as much as you trust Him to take away your own.  Don't you think that is why Jesus talked about judging you the way you judge others?
Many years ago an evangelist came to my church preaching about repentance and forgiveness.  Though it was more than three decades ago, I still remember these words he said like it was yesterday: "Forgiveness is like a crushed flower that still gives its fragrant aroma off even to the one who crushed it."
If your sins against others get driven off by Jesus making you clean and whole but the trespasses of others against you are grounds for a severed relationship…you have no clue about biblical forgiveness. 
CONFESS
In Greek the word is ὁμολογέω.  It means to speak the same thing.  Confession is agreement.  Sounds strange right?  Not really.  A confession is an agreement with the truth.  Of course, many folks find doing such a thing too troublesome or painful and run from speaking that kind of truth to power.  But that is exactly what a confession is: an assertion of the truth this is quite powerful because it is ownership.  Whether it is conscience, the Holy Spirit's voice of conviction, or even the voice of the accuser, a confession is an agreement with another voice that a transgression has occurred.  "I did it and I cannot run from it or excuse it."  Jesus said, "And you will know the truth, and the truth will set you free" (John 8:32). 
Confession is the voice hoping for forgiveness.  When King Saul was confronted with his sin he blamed the people.  It was their fault.  He couldn't stop them (1 Sam. 15:15).  When King David was confronted with his sin he immediately confessed, "I have sinned against the Lord" (2 Sam. 12:13).  Saul sought accommodation.  David hoped for pardon.  You know the story. 
One of the most in-your-face statements in the entire Bible can be found in 1 John 1: 8-10:
If we say we have no sin, we deceive ourselves, and the truth is not in us. If we confess our sins, he is faithful and just to forgive us our sins and to cleanse us from all unrighteousness. If we say we have not sinned, we make him a liar, and his word is not in us.
To confess your sin(s) is to speak the same thing that God already knows.  There is no attempt at justification for what was done.  It was done.  It shouldn't have been done.  I did it.  Help me God.
APOLOGIZE
This one is rarely practiced even by members of the Body of Christ.  To apologize is to confess your transgression (without an attempt to explain or justify it) with the implied hope of receiving forgiveness (that the one you hurt will heap that sin on the back of Christ and let Him take the consequence away). 
But we all know we are living in an entitlement culture that has seeped its poison into the Church.  Entitlement erodes responsibility and far too often we have heard people say when confronted with the pain they have caused, "It's not my fault.  That's how God made me."  Really?  God made you unconcerned about the pain you have caused others?  He did that?  Or is it that you are merely exhibiting the arrogance of your predecessor King Saul?
In thirty years of ministry I have extended apologies again and again.  How many have I ever received?  Zero.  I guess it was always me.
Apologies take responsibility for wrongdoing and demonstrate Christian maturity.  I have sinned against the Lord.  It wasn't Bathsheba's fault.  It wasn't her husband Uriah's fault.  It wasn't my general Joab's fault.  It wasn't my predecessor Saul's fault.  It wasn't my parents fault.  It wasn't my brothers' fault.  I did it and I'm sorry, God. 
No, not very much of that circulating in Christian churches today. 
Christian faith certainly has its enemies.  Authentic Christianity is ridiculed, trivialized, attacked, and lamented.  But the biggest problem we face is the pettiness that we allow to grow into division which ultimately manifests as hatred.  And we won't own it.  It's his fault.  She's the one with the attitude.  They're the ones being standoffish. 
Revival doesn't start when God decides to change the hearts and minds of the wicked.  Revival starts when people of faith offer forgiveness, confess their sins, and apologize for the pain they have caused.  Revival always starts in the midst of God's house, not the Devil's.  When it begins in God's house by people taking ownership of their transgressions it certainly spells trouble for the Devil's house.  For that is the only time that believers (with renewed hope and heart) storm the gates of Hell.  And we all know what Jesus said about that, right?
Please Note: We moderate all reader comments, usually within 24 hours of posting (longer on weekends). Please limit your comment to 300 words or less and ensure it addresses the content. Comments that contain a link (URL), an inordinate number of words in ALL CAPS, rude remarks directed at the author or other readers, or profanity/vulgarity will not be approved.