Friday, January 20, 2017 @ 01:29 PM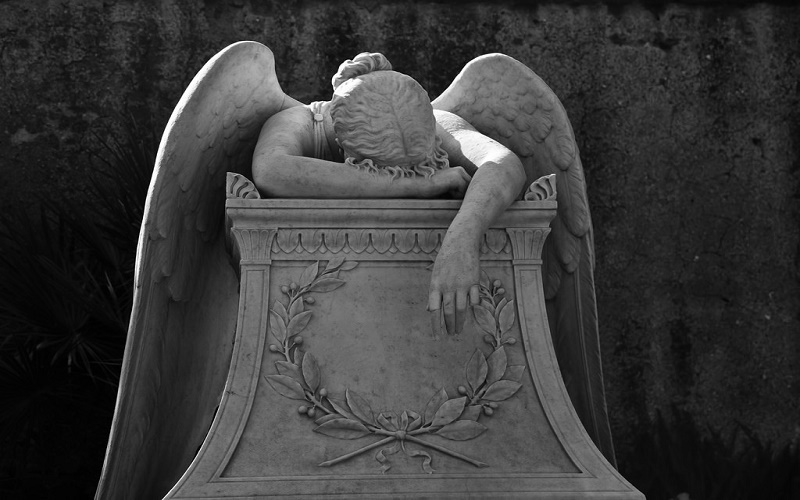 ATTENTION: Major social media outlets are finding ways to block the conservative/evangelical viewpoint. Click here for daily electronic delivery of The Stand's Daily Digest - the day's top blogs from AFA.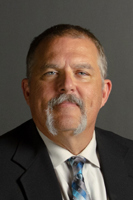 Dr. Ray Rooney, Jr.
Digital Media Editor
MORE
I saw it on my news feed on Facebook last week. I don't exactly trust the veracity of everything I see on Facebook so I did a little research and unfortunately found out it was true.  A twelve year old middle school girl used the "Live Video" feature on Facebook and streamed her own suicide.  It boggles the mind that a beautiful twelve year old girl believed there was absolutely nothing to live for now or even fifty years in the future (I am aware of the reason she gave but obviously, not every child who has been sexually abused kills him/herself).  According to the CDC there are 113 suicides every day which translates into one suicide every 13 minutes of every single day!  To say "tragic" would be an understatement.
Almost 95,000,000 people have completely given up on finding a job.  Ten million of them since Obama took office.  How is it possible that almost a third of a nation's working population has completely abandoned the American dream?  They have utterly given up on making a living for themselves or their family.
Supporters of Hillary Clinton were seen and photographed bawling like babies and literally falling out on the floor in abject despair when it was confirmed by news organizations that Donald Trump had secured the required number of Electoral College delegates to become the next president.  And along those same lines, universities who are being paid quite handsomely to prepare students for the realities of life have resorted to doling out juice boxes and legos to calm the distress of students who didn't want Donald Trump inaugurated as the next president.  Apparently, these people don't know there is a presidential election every four years.
And it's not just secular America either.  Google "Are people giving up on religion in America" and see all the articles from Pew Research to The Washington Post to NPR and PBS all affirming that, yes, a growing number of people have and continue to give up on religion. 
Despondency, despair, and fatalism seem to have a vice-like grip on our nation and even the entire world.
Hope is noticeably absent.  And hope is a God thing.
Does that mean God is absent or that He is unaffected or unconcerned about the despair of so many people?  Absolutely not!  Paul wrote to the Roman Christians that "whatever was written in former days was written for our instruction, that through endurance and through the encouragement of the Scriptures we might have hope" (Rom. 15:4).  Trusting the Bible in the midst of our difficulties in life produces hope which is the genesis of faith (Heb. 11:1). 
I believe hopelessness grips the world in general and America in particular because our churches have fostered the belief that the Bible is not to be taken at face value and is therefore not to be trusted.  No hope. 
For instance, denominational leaders and sometimes whole denominations have said that despite what the Bible says in both testaments, homosexuality is not a sin.  They even say God puts homosexual desires and proclivities within people.  All those passages that clearly proclaim homosexuality to be sinful are really talking about hospitality and it's those who are not accommodating to gayness who are guilty of inhospitality to homosexuals and are therefore the real sinners.
Talk about being messed up.
They've done the same with the Virgin Birth, personified evil, the Atonement, the Resurrection, and even the essentialness of Jesus Christ to salvation.  When you abandon original sin, repentance, and the cleansing blood of the Lamb of God…you've got nothing to offer that is of any value concerning eternity.  And, of course, hopelessness flourishes then.
Before the Church can be used by God to evangelize the world it must first be the source of all legitimate hope.  Hope in things beyond the trials and even failures in this life.  Hope in the unseen.  Hope in reconciliation to God.  Hope in an immortal eternity. 
Maybe it has something to do with shelving "My Hope Is Built on Nothing Less" in favor of "Shine Jesus Shine" (whoops, I just lost half of you).
The point is that when hopelessness abounds in society it is a reflection of narcissism entrenched in the Church.  When the Church does not stand tall, firm, and without apology on the truths revealed in the Bible, then according to Romans 15:4 it has nothing to offer a downtrodden and sin oppressed world but evolving ritual and accommodating theology.  There is nothing to hang hope on.
Following are a few passages Christians should study and reacquaint themselves with so that the Church can get back to being God's repository of hope for people ensnared by despair:
Be strong and let your heart take courage, all you who wait for the Lord (Psalm 31:24)
But I will hope continually and will praise you yet more and more (Psalm 71:14)
But he who is joined with all the living has hope, for a living dog is better than a dead lion (Ecc. 9:4)
For in this hope [the redemption of our bodies] we are saved (Rom. 824)
But we do not want you to be uninformed, brothers, about those who are asleep, that you may not grieve as others do who have no hope (1 Thes. 4:13)
We who have fled for refuge might have strong encouragement to hold fast to the hope set before us. We have this as a sure and steadfast anchor of the soul, a hope that enters into the inner place behind the curtain (Heb. 6:18-19)
Jesus saves.  However, it is His Church who begins the process through dispensing hope in the midst of despair, joblessness, and habitual sin. 
Hope is for people.  It is stored in the household of faith and distributed without cost to cultures, society, and the entire world.  It isn't withheld from those who don't believe in God or trust Him.  As a matter of fact, those are the primary targets of hope. 
But hope depends upon the Christian and his/her church to embrace, model, and share it.  When Jesus said, "You are the salt of the earth" (Matt. 5:13) He clearly meant at the very least that His followers would affect their surroundings with His presence and influence.  And it all begins with hope.
Need a simple definition of hope?  Achtemeier says of hope: "in the Bible the expectation of a favorable future under God's direction."  Take that to church this Sunday because supplies seem to have been dwindling and there is a tremendous need for it in America and the world.   
Please Note: We moderate all reader comments, usually within 24 hours of posting (longer on weekends). Please limit your comment to 300 words or less and ensure it addresses the content. Comments that contain a link (URL), an inordinate number of words in ALL CAPS, rude remarks directed at the author or other readers, or profanity/vulgarity will not be approved.