Tuesday, February 14, 2017 @ 12:00 PM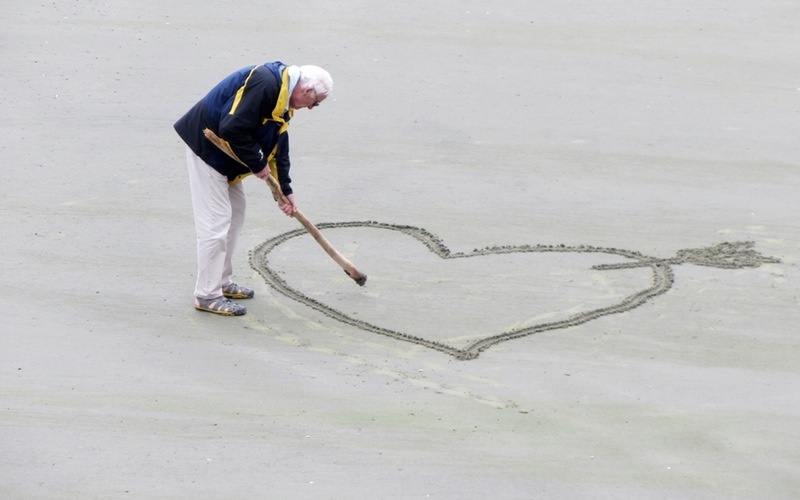 ATTENTION: Major social media outlets are finding ways to block the conservative/evangelical viewpoint. Click here for daily electronic delivery of The Stand's Daily Digest - the day's top blogs from AFA.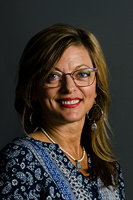 Anne Reed
AFA Journal
MORE
In 2004, the movie The Notebook became a box-office blockbuster. Described as an achingly tender story about the enduring power of love, it grossed over $81 million in the U.S. and over $115 million worldwide.
There is something in each of us that longs for love that is true – unconditional and never-ending.
A few days ago, I sat down with a gentleman by the name of Clyde Biddle who shared his own story of enduring love.
Fifty years ago while at Millsaps College in Jackson, Mississippi, Clyde was prompted by a friend to go on a double date – a blind date. And that's when he met Sara, the woman who would become the love of his life.
"I was dating a girl – it was three or four months into it," he said. "It was fun, but we weren't steady. When you start dating someone you've got to have a little mojo – an attraction, a spark." 
Clyde and Sara had it – mojo …attraction…spark. They had it all. He was tall, handsome, and fun-loving; and she was a beautiful, feisty blonde. They immediately hit it off. Before long, the two were passionately in love. It didn't take long for Clyde to decide this was the woman he wanted to marry.
"We lived in an itty-bitty garage apartment," he reminisced. "We didn't have any money. So on Sunday afternoons, we would ride out to the reservoir -- we would buy a pickle and some Ritz crackers, and we go out and share that pickle and crackers and watch the boats and people…whatever."
Several years into their marriage, they moved to Shreveport, Louisiana, where Sara started experiencing some strange numbness in her body. She explained to the doctors that she had a few similar episodes of numbness in high school and college, but the doctors seemed unable to offer any answers.
"She even went to a psychiatrist," explained Clyde. "And they said, 'No, you're not crazy – you're fine."
Years later, after the couple had three little girls who they adored, Sara was diagnosed with Chronic Degenerative Multiple Sclerosis. What began with small lifestyle adjustments eventually led to difficult, life altering shifts for the entire family. 
"When Sara was diagnosed," said Clyde, "I didn't know exactly what we were getting into. We didn't look too far ahead. Her illness progressed in stages, and we had the doors widened and ramps put in." 
"We never stopped doing stuff," Clyde said with a wide smile. "We literally wore out two little scooters. And then we had a van that we bought that would lift her. She was mobile enough that I could lift her into the front passenger seat. She never wanted to ride in the back. 
"Our daughter Elizabeth played basketball, and we went to every basketball game. These little country schools were not handicap equipped. But we would take her wheelchair, and we would sit on the end of the court and do whatever we had to. The bathrooms -- I'd go in women's bathrooms and get her situated." 
"I wanted to go those basketball games, and Sara wanted to go. So, we went. Sara was a strong-willed woman. When Sara said 'We're going to go, and I said ok," Clyde said with a grin. "So we went on trips. We went to Disney World. We went to New Orleans. We finally discovered that if you were in a wheelchair, they put you in the front of the line. So there were some benefits." 
But Sara's body continued to deteriorate, and she was eventually confined to their bed. Clyde worked as a bookkeeper at a local department store. Each day, he would rise early before work to help Sara with a shower, dress her, and feed her breakfast before getting himself ready. Then he would check on her mid-morning, go home to feed her lunch, and he would often return to check on her in the afternoon. Each evening, he prepared dinner, fed his sweet Sara, cleaned up and got them both ready for bed. 
Eventually, it became too much for Clyde, even with the help of his daughters. Sara's body had become so weak and frail, and it had become dangerous. He was forced to make the heart-wrenchingly difficult decision he knew would eventually come. And Sara was moved to a nearby nursing home. 
Clyde spent every evening there with Sara at the nursing home. "I'd carry her home every Friday for a while," he said. "But that got to be so hard, I had to stop. By that time, her bones would break just by moving her. Physically, I had to stop." 
"I'm not a sadist," he explained. "I don't want to be beat up. I'm a positive person. But every time I saw Sara she made me feel special, even if she was lying in the bed. That's hard to find -- you don't find that." 
Sara always wanted to know the details of Clyde's day. And sometimes she would insist on going on a trip even though she knew it wasn't possible. She loved to laugh and never lost her characteristic sense of humor and strong will." 
"Don't get me wrong," he continued. "Over the years, we had our ups and downs. We had our moments – don't think we didn't. We had some knock-down drag-outs. But over the years I felt like it really was a love – not a feeling. I wanted the very best for her no matter what." 
In 2015, after 47 years of marriage, Sara breathed her last labored breath here on this earth. And of course, Clyde was there. 
"If Sara had not been so strong-willed and positive, it would have made a difference," he said. "It was a combination of personality and circumstances, and also God. I've always prayed all the time. I prayed, "God, have mercy on me, give me strength."   
When I look back, He was always in our life from the very beginning. We could not have done it without God's provision. A friend would come in at just the right time, or somebody from Sunday school class would say, 'You're such a good husband.' When I look back, I recognize that it wasn't me. We don't have to have a whole bunch of faith. We need just enough to get by. He gives you just enough." 
About a year after Sara's passing, the family held a simple, intimate service before having her cremated remains entombed in the columbarium at their church. Clyde held their wedding rings in his hand and repeated their wedding vows. And then he said, "I'm glad we finished this together, but now I'm going to let you go."  And he put the rings in the urn, and Clyde and his three daughters slid the urn into its final resting place.

"It was very freeing," said Clyde. "The covenant was fulfilled. It really was a fulfilling of the vows. When we first took our vows we had no clue what we were getting into. And, these young ones getting married, I guarantee they don't know what they are getting into either. 
When you love someone, you are attracted to someone enough to want to spend the rest of your life with them, but for better or for worse, for richer or for poorer, in sickness and in health. You're not thinking about poor; you're not thinking about sickness. But at the end when you've done it, you really do know what that means. And you're not going to do it on your own. I could not have. When you make that vow, God is going to take care of you."  
For the story of Clyde and Sara from their daughter Kelly's perspective, read A Broken Mirror, available at http://afastore.net/a-broken-mirror-book-by-sara-berry
Please Note: We moderate all reader comments, usually within 24 hours of posting (longer on weekends). Please limit your comment to 300 words or less and ensure it addresses the content. Comments that contain a link (URL), an inordinate number of words in ALL CAPS, rude remarks directed at the author or other readers, or profanity/vulgarity will not be approved.