Monday, March 06, 2017 @ 11:21 AM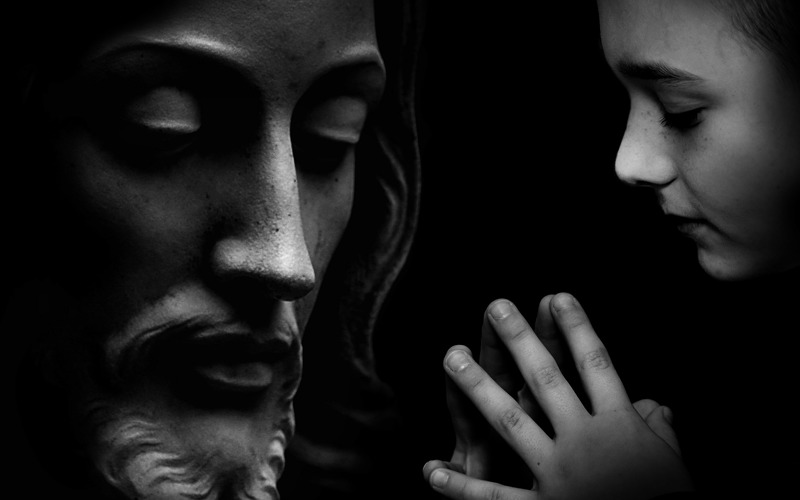 ATTENTION: Major social media outlets are finding ways to block the conservative/evangelical viewpoint. Click here for daily electronic delivery of The Stand's Daily Digest - the day's top blogs from AFA.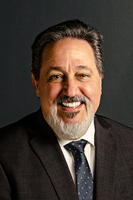 Ed Vitagliano
Executive Vice-President
MORE
I became a Christian when I was almost 20 years old, and maybe someday I will blog about how that conversion happened. But I want to write about something else. I want to share about my recollections of God and Jesus Christ before I got saved, as a boy and young man growing up in secular New England. 
I have distinct memories of God. While some of these memories are light on details, I don't think that matters. What I remember is the impression of God; I remember moments when He seemed real to me. Close. Somehow involved in my life, even though I didn't know Him. 
Dad was raised Catholic. Mom was raised Greek Orthodox; my two sisters and I were baptized as infants into that church. Apparently, because my folks were from different religious backgrounds, we kids weren't raised in either one. But still, there were flashes of lightning in which I caught a glimpse of Someone else. 
My earliest recollection of God came from a brief period of time when I must have been in the 4- to 6-year-old range. I remember my sisters and I lying in bed while Mom read Bible stories to us from the Book of Genesis. She had been involved in her church growing up, and while she would admit later on that she did not then have a saving knowledge of Jesus Christ, she had a reverence for God and His word. 
Mom wanted to pass that along to her children. The stories of creation, Satan in the garden, the fall of Adam and Eve, Cain killing Abel – these burned into my mind so deeply that I can remember it, even now. What is so strange is that the teaching of these Bible stories did not last long – no more than a week or two. For whatever reason, they stopped. The impact of those stories, however, lingered. 
Communion at Easter 
We only went a handful of times to church – St. Nicholas Greek Orthodox Church in Nashua, New Hampshire, if I remember right – around Easter. The majestic high ceilings of that stone church, the stained glass windows, and the images of saints and of Jesus Himself mesmerized me. Then there was the smell of incense and the sound of the priest chanting in Greek; everywhere I looked there were people praying and making the sign of the cross. Mom said this was God's house … and it sure seemed like that could be true. 
When it was time for communion, we walked up to stand before the priest. We ate no breakfast before going for communion, so the small piece of Greek bread was welcomed. Then this man held a spoon and a chalice filled with real wine. When it was my turn, the priest asked my mother for my name; he repeated it and then said something in Greek. He held a cloth beneath my chin and gave me a spoonful of the warm wine. 
I felt God so close to me. It's hard to explain, and, perhaps, much of this feeling was due to the sights and sounds, smells and tastes of those few times at church. But God sometimes uses our senses and our emotions to open our hearts to Him. I wanted to be close to God. 
On one or two occasions when we went to church, my sisters and I went to the children's Sunday school class. I have only two memories of this – one bad and one good. 
As to the former, the teacher read something from the Bible lesson about a man named Abraham. She then turned to me and asked a question about him. 
I said, "I don't know who Abraham is." 
The other kids laughed at me, and I was embarrassed. The teacher shushed them and patiently explained about Abraham, but I was hopelessly lost. I'm sure I must have begged my mother not to send me again, and, of course, we hardly went to church again anyway. But I do remember that there was this whole world in the Bible I knew nothing about. 
The other memory was a good one. We were sitting together in the Sunday school class and the teacher began singing a song I had never heard before. As the other children joined in, I sang it too, because the words were so simple. 
The song was "Jesus Loves Me," and I'll never forget singing it. The thought that Jesus – the man in those images upstairs in the church sanctuary – loved me captured my heart. Did he know my name? If He said it, would it sound like the priest who said it when he gave me the wine during communion? 
I wanted to believe that both of these things were true – that Jesus Christ knew who I was and He loved me. 
High school and the Catholics 
For whatever reason, as our younger years slipped away; there were no more attempts to take us to church. Of course, we went to church for a Greek wedding or two, but God and Jesus slipped into the recesses of my mind. 
I do remember when I was in high school; my younger sister invited me to go with her friends to a local Catholic church for a youth gathering on a Friday night. It was just something to do, and I accepted. To be honest, however, the chance to be near my sister's friends, who were extremely pretty and just a year younger, was all I had on my mind. 
We were in a gymnasium, sitting in the bleachers, and a young priest began to play on a guitar. The young people there joined him in singing songs about Jesus. I really, really enjoyed that. I was drawn once again to thinking about Him. If I remember correctly, we went the following Friday night, too, but then the cares of the teenage life seemed to swallow up God and Jesus. 
In my teen years, I have only one other memory of God breaking into my heart and mind. I attended Bishop Guertin High School, an all-boys Catholic school. During one school quarter my sophomore year, I decided to take, as an elective, a class about the Gospels. My Spanish teacher taught it, and once again I discovered a hunger for the things of God. The stories of Jesus' teachings and His miracles made that quarter come alive spiritually. 
Death and hell 
However, I was a sinner, and in high school and my first two years in college, I did what sinners do. But God ramped up the pressure on me by impressing something else on my heart and mind – death and hell. 
During my freshman year at Boston College, on a lark one Saturday night, my college buddies and I decided to go watch a free movie on campus before hitting the parties to get drunk. It was sponsored by some Christian outreach, although I don't remember which one. But the movie was about a group of teens in a car that crashed … and they went to hell. 
Afterward, a man got up and preached the gospel and warned about the consequences of rejecting it. None of my friends went down during the invitation, and we all laughed about it afterward. At least in my case, however, it was nervous laughter. I went to sleep that night begging God not to send me to hell. 
In my sophomore year at BC, something really weird happened. At the time, there was a very popular psychic and astrologer named Jeane Dixon, who had a horoscope column that was syndicated in newspapers around the country. A rumor spread around campus that Dixon had predicted that a series of axe murders would be committed at a college that sounded exactly like Boston College. For about three days, the students at BC fell into a panic. 
This included me. I was terrified, and a sense of doom settled upon me. I became convinced that I would be one of the murder victims. I remember sleepless nights during which I would plead with God to spare my life. I didn't want to die; I didn't want to go to hell. 
The atmosphere on campus was so grim that the dean of the school actually had to call Dixon to find out whether or not she'd made the prediction. As you might expect, she hadn't. Who knows how the bizarre rumor got started, but there was no prediction, and, as it turned out, there were no axe murders. 
After my sophomore year at Boston College, during the summer, God finally claimed my heart. But I will never forget the ways by which God drew my heart to Himself, and my confrontations with the divine, both subtle and stark, that preceded my actual conversion. He was and is Lord and King of the entire journey. 
As the years left to me in this life ebb away, that truth will comfort me. For I know that Jesus loves me, and one day I will see face-to-face the God who awakened the heart of that little New England boy.
Please Note: We moderate all reader comments, usually within 24 hours of posting (longer on weekends). Please limit your comment to 300 words or less and ensure it addresses the content. Comments that contain a link (URL), an inordinate number of words in ALL CAPS, rude remarks directed at the author or other readers, or profanity/vulgarity will not be approved.