Friday, April 07, 2017 @ 10:09 AM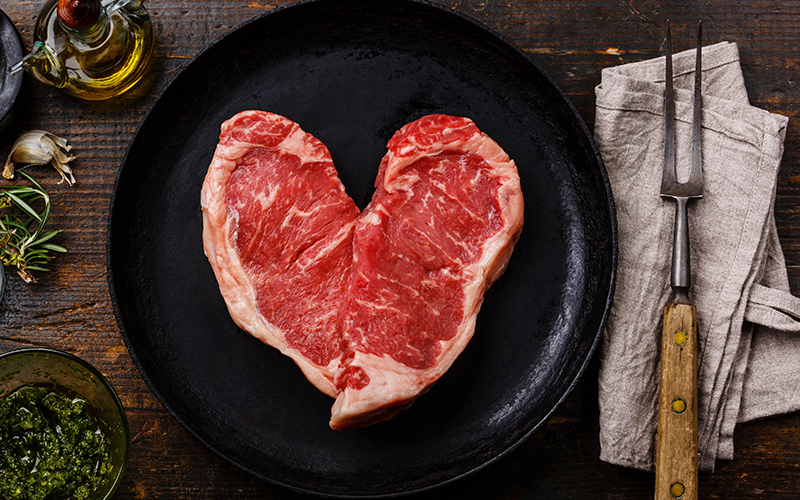 ATTENTION: Major social media outlets are finding ways to block the conservative/evangelical viewpoint. Click here for daily electronic delivery of The Stand's Daily Digest - the day's top blogs from AFA.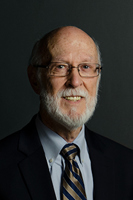 Randall Murphree
The Stand (Print) Editor
MORE
"You shall love the Lord your God with all your heart, and with all your soul, and with all your mind." -- Matthew 22:37
"Man! Do I love this steak!" he growled, his jaws wrapped around a big bite of tender New York strip. 
"Love it! Love it!" she said with wide eyes and a big, bright smile. She was talking about her friend's new scarf, a perfect complement to her trendy outfit. 
"Oh, Mom! Dad! I love, love, love it!" she screamed. The 14-year-old birthday girl was already texting a friend on her new smartphone. 
Great Love of God  
Most of us live in a world that is affluent enough for us to enjoy countless things – food, cars, homes, movies, sports – that we say we "love." What does that mean, exactly? Well, surely we can all agree that the word means a lot less than it once meant. By "loving" all the material things that crowd our lives, we weaken and diminish the meaning of real love.  
That reminds me of a recent conversation I had. Talking with Kay Horner, I asked what she would be addressing at the 2017 FUSION Conference April 23-27.  
"I'm feeling a nudging in my spirit to share about the importance of a vital love relationship with God," she said. Now love in that context catapults the word back to the depth and richness of meaning in its biblical context.  
She went on to tell me she wants to explore how that kind of deep love "demonstrated to others will make a huge impact on awakening the church and bringing revival to the nation."  
Remember Matthew 22:36 when the Pharisee, a legal expert, asked Jesus, "Teacher, which is the great commandment in the Law?" 
Great Commandment, Great Commission 
I imagine you can quote, or at least give a credible paraphrase of Jesus' answer in verse 37: "'You shall love the Lord your God with all your heart, and with all your soul, and with all your mind.' This is the great and foremost commandment." The extra quotation marks tell us Jesus was quoting a commandment (Deuteronomy 6:5) that had been part of the Judeo-Christian ethic from the early days of creation.  
Horner pointed out, "Sometimes we forget that the Great Commandment 'to love God and love your neighbor as yourself' came before the Great Commission 'to go into all the world and preach the gospel.'" 
The 2017 FUSION Conference at the The Cove, the Billy Graham Training Center, in Asheville, North Carolina, is a hand-in-glove fit for Horner and Awakening America Alliance, the ministry of which she is executive director. The alliance provides a broad umbrella under which the body of Christ can unite together. 
"We serve kingdom initiatives for spiritual awakening and missional living," she said. Alliance emphases travel four major tracks: united prevailing prayer, pastor renewal, preaching to engage, and church revitalization. 
Great Hope  
It seems to me that from every corner, there is a valid observation that the body of Christ is lacking in oneness, void of unity. Sadly, it seems we all grow cliquish and committed to our sometimes-narrow view of our faith and of the world. We insist that we want all orthodox denominations, all parachurch groups, all ministries, to meet together, preach, worship, teach, and pray and thus become one. And maybe it happens – for that one encounter. Just call me a cynic, but it often seems to last only for a short time. Sometimes, I'm guilty of losing hope.  
However, Horner has great hope in that area. She said, "As the darkness of sin encroaches more and more upon our nation, the light within Christ's body – His church – is becoming a stark contrast, a beacon, beckoning those lost and despairing to a place of hope and help."  
Her heart and prayer is to be an agent for change in that area. The alliance she heads is committed to joining with quite a diverse collection of ministries. Among them is OneCry, sponsor of 2017 FUSION, another ministry with a firm emphasis on prayer and renewal in the body. Further evidence is clear in the network that the alliance has helped to create, working with such ministries as the Billy Graham Library, National Day of Prayer, African Strategic Prayer Leaders network, Pentecostal Charismatic Churches of North America, church of the Foursquare Gospel, and more.  
Horner's enthusiasm and certainty give me hope – more hope than I had yesterday, hope that the body of Christ will indeed begin to demonstrate more and more unity across all lines, hope that to our nation, we will become the salt and light Jesus taught, the beacon to which Horner refers.  
She concludes, "This has been evidenced by an increased unity among national leaders across denominational, generational, racial, and gender lines."  
Lord, may it be so! And may the love of God be manifest through His people. May we learn to love Him more than a steak or a scarf or a smartphone. 
Click here to register for the 2017 FUSION Conference.