Friday, April 21, 2017 @ 03:00 PM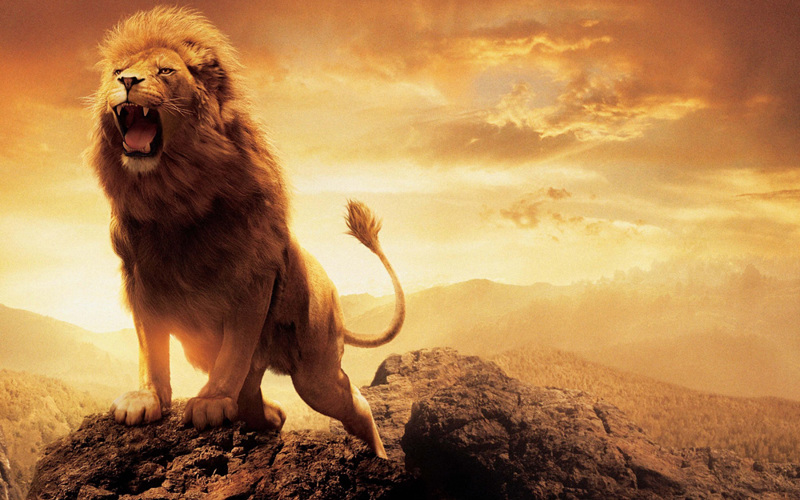 ATTENTION: Major social media outlets are finding ways to block the conservative/evangelical viewpoint. Click here for daily electronic delivery of The Stand's Daily Digest - the day's top blogs from AFA.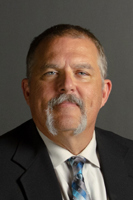 Dr. Ray Rooney, Jr.
Digital Media Editor
MORE
A Muslim walks the streets of downtown Fresno looking for white men to shoot and after gunning down three men and surrounded by police shouts "Allahu akbar."
An elderly man is picking up cans on the streets of Cleveland and a car pulls up. The driver gets out with his cell phone recording via the Facebook Live feature and tells the man to repeat a woman's name.  When he does the driver shoots and kills him.
A psychotic and obese despot in North Korea promises to reduce America to ashes with "our super-mighty pre-emptive strike."  Political and military leadership in this country is not shrugging and laughing it off.  A U.S. navy armada is on its way to the Korean peninsula.
Forty five Christians were killed by suicide bombers in Egypt on Palm Sunday. 
At home, in America, the hatred spewing from liberals towards conservatives and evangelicals has reached a fever pitch and portends violence.  The University of California at Berkely urged the cancellation of a speech by Ann Coulter who was to speak on illegal immigration for fear of the eruption of violence.
Christians are taught that in the midst of devastation and despair we are to look "to Jesus, the founder and perfecter of our faith…" (Heb. 12:2).  Unfortunately, the Jesus many are looking to in these difficult and troubled times is not much of a problem solver if you go by what is being preached in many American churches. 
The picture of Jesus being painted by many of our pulpiteers is not the author and perfecter of faith but the accepter and accommodater of human desire.  He's an appeaser, not a Savior. 
The Jesus many Americans hear about on Sundays accepts people no matter what they believe or how they live.  He's a pacifist, a pluralist, and even a secularist (He apparently believes in the separation of church and state and doesn't want anyone to be made to feel uncomfortable by hearing the gospel). 
So as the pressure against righteousness mounts and the persecution against Christians increases, to whom are all those churchgoers turning who don't believe Jesus opposes anything except the notion of intolerance?  As far as I can tell the answer to that is government.  If only the Jesus revealed in the pages of the Bible was faithfully proclaimed then instead of the faithless hand-wringing that seems to be going on by shallow churchgoers with the haters of the cross growing ever more bold, a fearless and bold prayer would ascend using the words of David in Psalm 68:1 "God shall arise, his enemies shall be scattered; and those who hate him shall flee before him!"
Here a few passages in the Bible to consider when looking to Jesus in the midst of burgeoning evil and its designs.
Genesis 3:15 – I will put enmity between you [serpent; Satan] and the woman, and between your offspring and her offspring; he shall bruise your head, and you shall bruise his heel.
The very first prophetic word about redemption and the One who shall bring it is an image of a Man stomping on the head of a snake.  He doesn't flee from it.  He doesn't adopt it and make it His pet.  He stomps its head.  That is what the Son of God thinks of evil.  Not quite the picture of accommodation proclaimed weekly in many churches.
Joshua 5:13-15 – When Joshua was by Jericho, he lifted up his eyes and looked, and behold, a man was standing before him with his drawn sword in his hand. And Joshua went to him and said to him, "Are you for us, or for our adversaries?" And he said, "No; but I am the commander of the army of the Lord. Now I have come." And Joshua fell on his face to the earth and worshiped and said to him, "What does my lord say to his servant?" And the commander of the Lord's army said to Joshua, "Take off your sandals from your feet, for the place where you are standing is holy." And Joshua did so.
Compare that to what was said to Moses from the burning bush and you know who this "commander" is.  There is absolutely no doubt that the commander of the armies of the Lord is Jesus (as we shall see in another text).
Two things are striking about this passage.  First, is that the "commander" had a drawn sword in His hand.  This was the eve of the attack on Jericho.  The first battle for the conquest of the Promised Land was about to commence and the pre-Incarnate Jesus was wielding His sword. 
When Moses was besieged by naysayers as the freed Hebrews had their back to the Red Sea and Pharaoh's army bearing down on them the deliverer shouted "The Lord will fight for you, and you have only to be silent" (Ex. 14:14).  When did the Lord ever stop fighting for His people except when they turn away from Him in unbelief.  Jesus stands just as ready today to wield His sword against the enemies of the cross as He did when He appeared to Joshua as the conquest of Canaan began.
The second striking facet is the non-answer answer to Joshua's inquiry.  Joshua's question was essentially "Are you on our side or theirs?"  "No."  What kind of response is that?  Simple.  Jesus was saying "I'm on My side and if you want to succeed in that which I have called you to do then you will follow Me."  Where? Into the battle.  Jesus doesn't shy away from leading the people of God into victory on the battlefield.  As ISIS attempts to strike fear into the minds and souls of Christians globally it would behoove the faithful to consider the sword wielding Christ whom the foes of God cannot defeat. 
Colossians 2:15 – He [Jesus] disarmed the rulers and authorities and put them to open shame, by triumphing over them in him.
To the naked and unspiritual eye the bloody death of Jesus on a Roman cross looked like utter and ignominious defeat.  Hardly.  Paul uses the imagery of a Roman victory procession down the streets of the city where the defeated royalty was paraded in chains.  What looked to most people to be humiliating defeat, was in fact, a glorious victory where the spiritually bankrupt were revealed and put to open shame.  It takes a measure of spiritual maturity to recognize this which is why there is so much fearful whining emanating from so many churchgoers today.  They're not looking to a conqueror.  They're hoping for someone who can convince those who hate Christianity to learn to live with us.  What they're hoping for is what Scripture teaches the antichrist will provide…not Jesus Christ.
Revelation 19:12-15 – His eyes are like a flame of fire, and on his head are many diadems, and he has a name written that no one knows but himself. He is clothed in a robe dipped in blood, and the name by which he is called is The Word of God. And the armies of heaven, arrayed in fine linen, white and pure, were following him on white horses. From his mouth comes a sharp sword with which to strike down the nations, and he will rule them with a rod of iron. He will tread the winepress of the fury of the wrath of God the Almighty.
When hope seems lost as evil spreads its hateful wings across the entire planet and persecution rises to truly unprecedented levels…this is the Jesus I look to.  A Savior with burning eyes, blood soaked apparel, and a sword that cannot be turned or tamed.  Could this have been on David's mind as he penned the matchless words of the 23rd psalm which includes these words: "thou preparedst a table before me in the presence of mine enemies"?  Only two verses further in the text of Rev. 19 are the words of an angel seen standing in the Sun speaking to the birds "Come, gather for the great supper of God, to eat the flesh of kings, the flesh of captains, the flesh of mighty men…"
The Commander of the armies of heaven is not the only hat that Jesus wears or the only revelation of His character.  In subsequent blogs I will be looking at some of the others.  But this is probably the one that gets the least attention because it doesn't fit the theologically liberal narrative that Jesus is all about making everyone feel good about themselves and their neighbors. 
Jesus is many things.  But as we continue to spiral downward into the abyss of narcissism, sexual anarchy, hedonism, and lawlessness domestically and threats to our national security by totalitarian regimes such as North Korea and Iran abroad, we need to be able to look to Jesus our hope and answer.  And He is ready to respond to our faith filled cries and pleas.  Ready to protect us.  Ready to fight for us.  Ready to conquer the purveyors of hateful rhetoric and murderous ideologies. 
The Jesus I'm looking to stomps on serpents, wields a drawn sword, disarms and shames those who would openly oppose Him, and treads the winepress of the fury of the wrath of God!  I'll take my Conqueror over the warm fuzzy accommodator when Satan unleashes hell on earth.  All day long…
Please Note: We moderate all reader comments, usually within 24 hours of posting (longer on weekends). Please limit your comment to 300 words or less and ensure it addresses the content. Comments that contain a link (URL), an inordinate number of words in ALL CAPS, rude remarks directed at the author or other readers, or profanity/vulgarity will not be approved.