Tuesday, April 04, 2017 @ 10:02 AM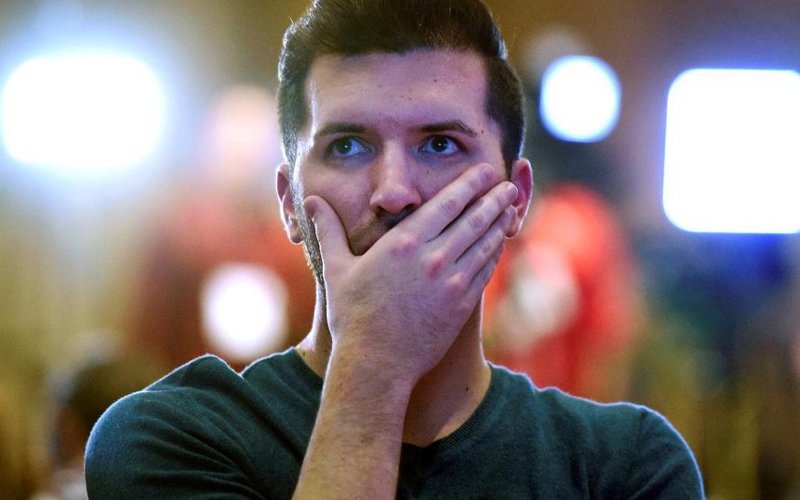 ATTENTION: Major social media outlets are finding ways to block the conservative/evangelical viewpoint. Click here for daily electronic delivery of The Stand's Daily Digest - the day's top blogs from AFA.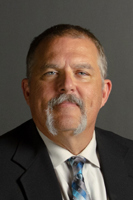 Dr. Ray Rooney, Jr.
Digital Media Editor
MORE
How did I get saved? Jesus told me I was going to hell.  I'll come back to that.
My younger brother died when I was only two years old.  When I was about eight I came home from school one day and my mother wasn't home.  She didn't come home that night, or the next, or the next.  As a matter of fact I didn't hear a thing from her for about six months (when I got a letter) and didn't see her for years.  My father, an ex-Navy guy, soon turned to alcohol and drugs.  Consequently, I spent the bulk of my childhood and teen years in the drug culture of the late 60's through the late 70's.  I attended nine different schools before graduating high school because my dad couldn't hold a steady job. 
Birthdays and Christmas weren't anything memorable.  As a matter of fact I can't remember any Christmas decorations or even a tree growing up.  I wasn't focused on the harshness of my life, but it was painful because I wasn't oblivious to the normalcy of those I lived around and went to school with.
I left home permanently less than two months after graduating high school (while I was still 17).  Two years later I started my own family and put myself through school.  I've been married for 35 years and have kids ranging in age from 31 to 16.  I also recently finished my doctorate.  But none of this has eased the embarrassment of the past or made the present any easier.  I've got Irish blood flowing through my veins and my father's DNA to contend with.  Additionally, over the years I've made terrible financial decisions as I had virtually no guidance or coaching about such matters and no parents to bail me out of them.  Hardship, embarrassment, and difficulty have been my constant companions in life.
Yet I have discovered that my story, while unique, is not all that uncommon.  A whole lot of people in my generation (I slipped in at the very end of the Baby Boomers) have had different experiences but similar lasting hardships.  The difficulties we experienced in our formative years hardened our will and strengthened our resolve to be survivors and even overcomers.  Whatever there is about me and the rest of those around my age (mid-50's) that is solid and good exists because of our life experiences, hard though they are and have been.
We were refined and ultimately strengthened in the fiery trials of our lives always digging, scratching, and struggling.  We've been there and done that.  That is why I am absolutely flummoxed at how poor a job most of my generation has done in raising up the next generation of warriors and overcomers.  How is it possible that we have produced a generation of faint-hearted, whiny, snowflakes?
Because we didn't have much growing up we have lavished upon our kids everything that their little faint hearts could long for.  From designer clothes, to 3D game consoles that cost hundreds of dollars, to smart phones, to brand new cars and trucks.  You should see the parking lot of the high school my son attends.  Sixteen and seventeen year olds driving $40,000 four wheel drives, Mercedes Benz', Lexus' and those 4 door Jeeps that all the kids "just have to have." 
Those hardships we endured growing up…they made us who we are.  And now we are robbing the next generation of the opportunity to grow up and grow strong because we don't want them to have to struggle like we did.  We don't even want to have to say the word "no" to them.  God help you if you actually discipline your kids today.  The spankings, switchings, and belt whippings that were pretty much par for the course when I was growing up are considered child abuse today.  It's gotten so bad that we have parents actually letting little Johnny pretend to be little Suzy and demanding everyone else pretend Johnny is Suzy so Johnny won't feel bad.
So now we have a country full of snowflakes.  Children who know the worst they'll get for their defiance and disobedience is a "time out."  Teens and young adults who demand "safe spaces" when they are away from home at college.  Safe zones where they don't even have to hear ideas or discussions about the realities of life that make them uncomfortable.  And did you see their reaction last November when Hillary Clinton lost to Donald Trump?
The worst part of all this is how the one place you would think would hold the line on acknowledging reality and holding the line on proclaiming uncomfortable truths, has capitulated and become just another source for creating and enabling snowflakes. I speak of the church.
Gone are the days when you can be sure that you will receive the unapologetic word of God at church.  Hymn books that actually teach things like sacrifice, blood atonement, faithfulness, and obedience have been replaced with screens and songs that continually repeat over and over how loved and special we all are to God (with nary a word about repentance). 
Church is no longer about "equipping the saints for the work of ministry" (Eph. 4:12), it's about having fun and being made to feel good about ourselves.  The sanctuary is no longer the focal point of most church campuses today, instead it's the gymnasium or family life center.  And in the overwhelming majority of churches in America, the lion's share of money that a church spends is on itself, not the support and propagation of the gospel.  Happiness has replaced salvation as the chief goal of worship.
And that brings me back to my opening statement.  With all I had going against me in life, I got saved when I heard Jesus tell me I was going to hell.  I had seen the John 3:16 placards in the end zones and heard it said by enough people to know it by heart.  God loves me.  Great.  So what?  Even when I started going to church after I got married all I heard was how much God loves everyone.  I was in church fulfilling my new wife's wishes and being a good Bible-belt young husband…bored to death listening Sunday after Sunday to sermons telling me how special I was to God. 
It was on one of those Sunday mornings in church that boredom got the best of me during the sermon and I reached forward and picked up a pew Bible to read while the pastor droned on about how loving God is.  I didn't know about chapter and verse at the time but I had opened the Bible to Matthew chapter 12.  It was kind of interesting.  It started off with Jesus arguing with some people about religion.  Seems some people didn't want anyone eating or healing on the Sabbath.  Then Jesus healed a demon oppressed man which prompted His detractors to accuse Him of being empowered by the prince of demons. That set Jesus off. 
He responded by pointing out the logical inconsistency of evil opposing evil.  Then He began to zero in on the reality of spiritual warfare.  There was talk about the Kingdom of God, demons, and the Holy Spirit.  And then it happened.  Everything seemed to melt away in my world and it was just me and Jesus when I read: "Whoever is not with me is against me, and whoever does not gather with me scatters" (Matt. 12:30).  I didn't hear a voice but an instantaneous certainty of doom filled my being.  I didn't have to hear it to know the words were "You're going to hell."  That was the moment I committed to leaving the "City of Destruction."  That was the moment my foot found the pathway to eternal life.  I never would have found it had I not read for myself that until I decided to be "with" Him, He considered me to be against Him.
We are not doing anyone any favors by shielding them from the painful reality that despite God's love for us we will face an eternity without joy, happiness, God, and those we love if we don't decide to join with Jesus.  You can sing songs about how much Jesus loves you every Sunday and Wednesday night for the entirety of your life and open your eyes in hell when you die because the promise of eternal life is based upon your willingness to acknowledge your sins and repent of them. 
For the believer life isn't about being happy.  It's about being faithful.  It's not about living in some kind of supernatural cocoon where God protects us from the unpleasant realities of the real world.  It's about standing in faith against evil and the enemies of the cross (Eph. 5:11).  And it's not about replacing the hardships of the past with excess in the present and future.
Snowflakes melt in the heat.  Authentic Christians embrace fiery trials (1 Pet. 4:12).  Snowflakes read Hebrews 11 and stop halfway through verse 35.  Those who truly follow Christ keep reading the hard stuff (verses 35b-40).  Snowflakes in the world think God's love supersedes His righteousness and holiness.  That's why they feel so free to accommodate sin in the name of love.  They're snowflakes living in a false cocoon.  It's time they started hearing a jarring truth when they go to church on Sundays.  It's time to unveil sin, death, and hell from pulpits and lecterns.  It's time to be faithful.  Not popular.
I'm saved because I found out from a pretty good source that I was going to hell.
For everyone who has been born of God overcomes the world. And this is the victory that has overcome the world – our faith (1 John 5:4)
Please Note: We moderate all reader comments, usually within 24 hours of posting (longer on weekends). Please limit your comment to 300 words or less and ensure it addresses the content. Comments that contain a link (URL), an inordinate number of words in ALL CAPS, rude remarks directed at the author or other readers, or profanity/vulgarity will not be approved.