Tuesday, May 16, 2017 @ 12:36 PM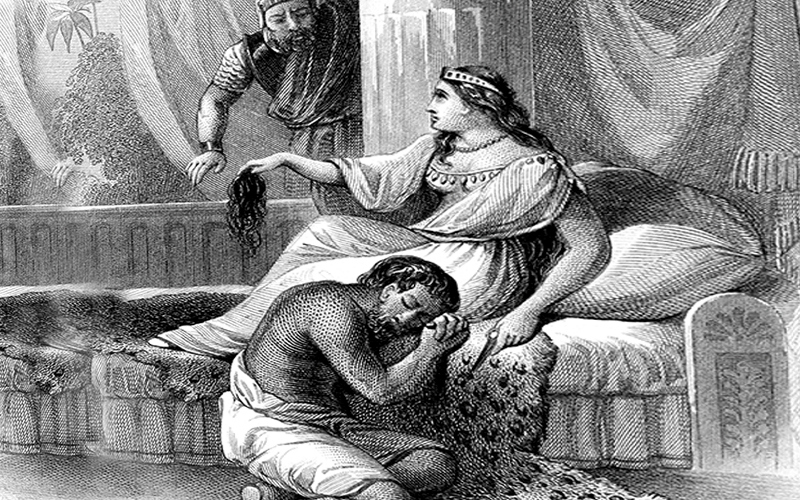 ATTENTION: Major social media outlets are finding ways to block the conservative/evangelical viewpoint. Click here for daily electronic delivery of The Stand's Daily Digest - the day's top blogs from AFA.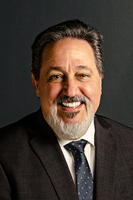 Ed Vitagliano
Executive Vice-President
MORE
As I mentioned in a couple of blogs already (here and here), I was in attendance at the 2017 FUSION Conference, presented by Heart-Cry for Revival and co-sponsored by AFA. 
I was deeply convicted by a message preached by Michael Catt, senior pastor of Sherwood Baptist Church in Albany, Georgia. In the middle of his message, Catt made a comment that was almost a throwaway line, but it struck my heart.
"Like Samson," Catt said, "we are asleep in the lap of comfort, but believe we can simply get up and fight. But you can't sleep in the lap of Delilah and get up to wield the sword of the Lord." 
For most students of the Bible, the reference is a familiar one. In Judges 16, Samson falls for a Philistine woman named Delilah. Now, despite his supernatural strength, Samson had one very clear weakness: It seemed like he was always falling for the wrong kind of woman. In this case, Delilah was offered money from the Philistine leaders to discover a way to ruin the champion of Israel so he would no longer afflict them. 
She eventually did. Samson's love for Delilah, combined with her continued pestering of him for the secret of his strength, was the mighty man's undoing. While he slept in Delilah's lap, his hair was shaved. When the Philistines arrived, Samson arose to fight his enemies as at other times – but he was overcome (vv. 19-21). 
The story of Samson and Delilah may have lost it's powerful spiritual lessons for the church because it's been the subject of "sword-and-sandal" Hollywood epics, or perhaps because we have also treated it like a punch line for jokes about marriage. But like everything else in the Bible – including the Old Testament – it "was written for our instruction" (Rom. 15:4; 1 Cor. 10:6, 11). 
We are surrounded by spiritual enemies, but we sure don't act like it. As spiritual darkness grows all around us, far too many Christians are asleep. We are growing weaker due to prayerlessness, while a great delusion blinds us to our plight. What is that delusion? We believe that we can live worldly lives and then, should the need arise, we can suddenly get right with the Lord and arise to do battle. 
There is absolutely nothing in Scripture that states that this is the case. It is a delusion. Everything in the Bible exhorts and warns God's people to remain faithful while the Master is away (Matt. 24:45-51); watch and pray in order to avoid temptation (Matt. 26:41); and not entangle ourselves in the affairs of this life so that we can serve Christ as good soldiers (2 Tim. 2:4). 
The apostle Peter urges us: "Be of sober spirit, be on the alert. Your adversary, the devil, prowls around like a roaring lion, seeking someone to devour" (1 Pet. 5:8). 
I have actually heard people teach that this is a verse mocking the devil because he is a "toothless lion"! What a sad and pitiful blindness. It is nothing of the sort. It is a warning from Peter that the devil is waiting to pounce on unsuspecting Christians – followers of Jesus who are not sober and alert. Why aren't they? Because they are asleep in the lap of Delilah. 
Peter would know about such carelessness, wouldn't he? His denial of Christ was due to the devil prevailing over the apostle in a moment of weakness (Luke 22:31ff.) 
So how do we avoid such calamity? 
Do not grieve the Holy Spirit. The Christian is "strengthened with power through [God's] Spirit" (Eph. 3:16). The Holy Spirit is the engine that empowers the believer to victory. In fact, the story of Samson is one of the Spirit working through him: "the Spirit began to stir him" (Judg. 13:25); "the Spirit of the Lord came upon him mightily" (14:6, 19; 15:14). Thus, we should avoid grieving the Holy Spirit by willfully sinning (Eph. 4:30). 
Keep the conscience clear. If the grace and power of God are released by faith and confidence in God (Heb. 4:16), how can we arise and do battle with spiritual enemies if our conscience is defiled by sin? Of course, it is always better to avoid sinning in the first place. However, when we do sin, the blood of Jesus Christ – applied through confession and repentance – will "cleanse your conscience from dead works to serve the living God" (Heb. 9:14). 
Pray. Then pray some more. In the familiar passage on spiritual warfare in Ephesians, Paul exhorts us, "With all prayer and petition pray at all times in the Spirit" (6:18). It appears to be the capstone of the Christian engagement in battle against the kingdom of darkness. 
About this passage, E.M. Bounds said:
All these [spiritual warfare] directions end in a climax, and that climax is prayer. How can the brave warrior for Christ be made braver still? How can the strong soldier be made stronger still? How can the victorious fighter be made still more victorious?
The answer is prayer. 
That prayer is a spiritual battle is made clear by Paul in Romans 15:30-31, where the apostle enlists fellow believers to "strive together with me in your prayers to God for me." This implies wrestling, struggle, and combat. 
"The Christian soldier must be as intense in his praying as in his fighting," said Bounds, "for his victories will depend much more on his praying than on his fighting." 
Lest this blog become all about us, it's important to remember that spiritual warfare is not ultimately about what we do. When Jesus told Peter the devil was gunning for him, He also reminded the apostle, "I have prayed for you, that your faith may not fail" (Luke 22:32). 
It should also quicken our courage to remember that the God who saw Samson yield to his weakness for women also remembered His servant and heard his cry (Judges 16:28). 
Still, it is better not to stumble in our weakness and fall; it is better not to be imprisoned by the enemy and humiliated; it is better not to have to perish with the Philistines. 
It is better to pray and remain steadfast in our commitment to spiritual warfare. 
"Without prayer – no matter what else he has – the Christian soldier's life will be feeble and ineffective," Bounds said. "[H]is experience and influence will be powerless. Without prayer, the Christian graces wither and die. Without prayer … preaching is futile and fruitless."
Please Note: We moderate all reader comments, usually within 24 hours of posting (longer on weekends). Please limit your comment to 300 words or less and ensure it addresses the content. Comments that contain a link (URL), an inordinate number of words in ALL CAPS, rude remarks directed at the author or other readers, or profanity/vulgarity will not be approved.