Monday, May 8, 2017 @ 10:53 AM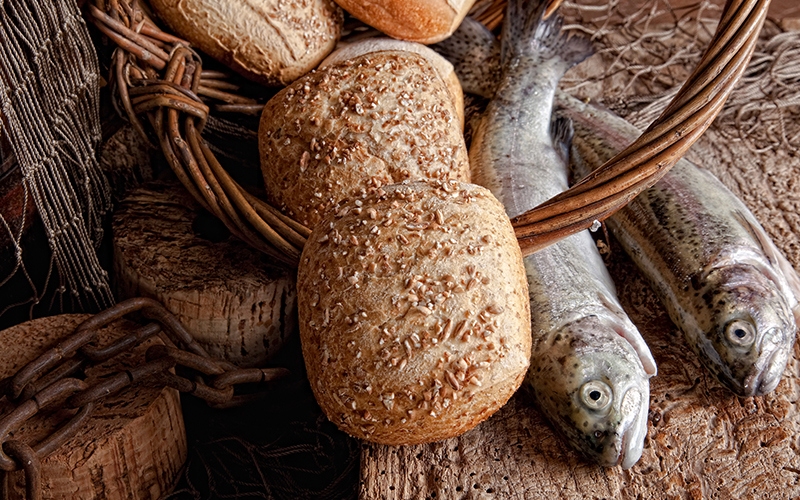 ATTENTION: Major social media outlets are finding ways to block the conservative/evangelical viewpoint. Click here for daily electronic delivery of The Stand's Daily Digest - the day's top blogs from AFA.
Stacy Singh
Writer - AFA Journal
MORE
"Who is this man?" the people asked. He performed miracles, He cast out demons, He spoke and taught with wisdom, and above all, He acted as one with authority. Not only that, He commissioned others to act in that same authority. Yet, they knew who He was; He was just a carpenter, and His family members were their neighbors. 
It was impossible to deny that there was something special, something powerful about Him. Power went out of Him and changed people's lives with just a touch of His robe. He explained it quite frankly. He said He was their looked-for Messiah. But they found it easier to believe He could be John the Baptist raised from the dead, or perhaps some other great prophet returned from long ago. However, when He began to tell them that He would indeed soon rise from the dead, it was just too much to believe. 
Why is it that whenever we are presented with a testimony of Jesus' authority, we hedge around it by substituting other explanations? When we are shown an experience that begins to measure the expanse of His power, His mercy, and His readiness, we hesitate to go the whole distance. 
Jesus' disciples were no different. In Mark 6, He tests them with lessons on how far his authority can go, how deep their own access to it reaches. He first sends them out independently for preaching and healing. He gives them instructions to forgo all else that they might depend upon – to rely only on Him and His words and example. Ironically, this is His wordless response to onlookers who had just questioned His authority. Without a word, He demonstrates not only that He has authority, but also it is His to give to whom He chooses – yes, even to those whom others considered less worthy. 
The disciples come back from their mission successfully. They did all He had told them, but they still were not willing to take it any further. He quickly gives them a new task: When presented with 5,000 hungry men and their families, He tells them, "You feed them." The disciples are astonished and protest, "With what? It would take half a years' wages to feed so many people!" They are not willing to comprehend the task of feeding others out of next to nothing. With the Creator and giver of all things right beside them, they are unwilling to comprehend that He is the source of sustenance for the task. 
So Jesus breaks the bread. He feeds all the people, and there is not only enough, there is more than enough. Without a word, He teaches them, "I am all sufficient. My strength is more than enough for you. I give it to you, freely. As much as you will ask for and more than you can desire." His fingers tear the bread, dropping it into hands held open for it.
The disciples, along with the others, eat and feel satisfied. They take just what they need to give them strength for that moment and walk away leaving 12 baskets untouched. Quickly, they weaken and lose heart. Jesus comes near them on the lake, walking on water as they strain at the oars against wind and waves. When they see Him, they are overcome with terror at what they believe to be a ghost. The men who cast out demons a few days ago are sent into paroxysms of fear imagining a ghost. They had not expected to see His authority in this new way; even more, they do not expect to partake in it. 
When He climbs into the boat, the waves are stilled, and they are amazed. So many times, though, they have seen His power and they have known His presence. He can offer them more than bread, but they wrench their muscles trying to move the oars on their own. 
It seemed simpler to believe that a man who had been dead could be alive again than to believe that all the power Jesus had already shown them would be followed by still greater miracles – that He would rise again – that, in fact, they would become risen men, too. It is still easier for us also to believe that we reach a limit somewhere. The only other option is to spend ourselves out in the power of the resurrection, to become dead men daily living in His power. 
My old self has been crucified with Christ. It is no longer I who live, but Christ lives in me. So I live in this earthly body by trusting in the Son of God, who loved me and gave himself for me (Galatians 2:20, NLT). 
Do we feed on what He has for us? Do we even think to look for it or ask for it? We come to God just in our weak moments, begging and afraid as if standing before a stingy tyrant asking for merely a few crumbs to get us through until we can try again to go on in our own strength. But, "we are not beggars on the one hand, or spiritual customers on the other; we are God's children," Oswald Chambers writes. 
Which of you, if your son asks for bread, will give him a stone? Or if he asks for a fish, will give him a snake? If you, then, though you are evil, know how to give good gifts to your children, how much more will your Father in heaven give good gifts to those who ask him! (Matthew 7:9-11, NIV) 
"So many of us limit our praying because we are not reckless in our confidence in God. In the eyes of those who do not know God, it is madness to trust Him, but when we pray in the Holy Spirit we begin to realize the resources of God, that He is our perfect Heavenly Father, and we are His children" (Oswald Chambers). 
All the wealth He has, He means for us to partake of, to be enriched by it as from a family inheritance. He bestows it gladly if only we will stop calculating up our own few loaves of bread and fish and look for abundance from Him.
Please Note: We moderate all reader comments, usually within 24 hours of posting (longer on weekends). Please limit your comment to 300 words or less and ensure it addresses the content. Comments that contain a link (URL), an inordinate number of words in ALL CAPS, rude remarks directed at the author or other readers, or profanity/vulgarity will not be approved.