Tuesday, May 23, 2017 @ 08:30 AM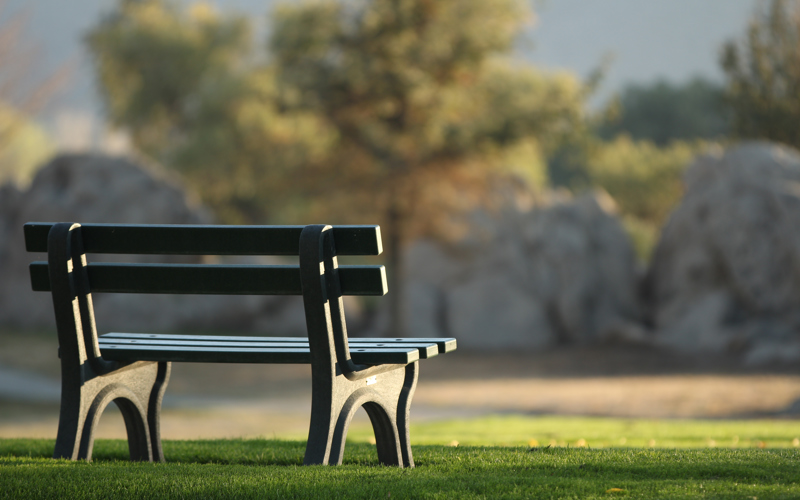 ATTENTION: Major social media outlets are finding ways to block the conservative/evangelical viewpoint. Click here for daily electronic delivery of The Stand's Daily Digest - the day's top blogs from AFA.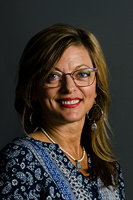 Anne Reed
AFA Journal
MORE
I had a few extra minutes on my lunch break, so I pulled up at the lake to get some reading in before heading back to the office. The water was rough that day, and the skies were gray with thick moving clouds. I wanted to just snuggle up in the privacy of my car and read some comforting words from Scripture before facing the world again. 
This happened about 10 years ago when it was part of my normal routine to go to this park on my lunch break and read. Sometimes I sat in my car, and other times I got out and sat on a bench or on a hilltop. This was my mid-day "spending time with God." 
As soon as I pulled up, I noticed a man sitting on the park bench facing the water. I picked up my Bible from the passenger seat and as I held it in my hand, I noticed the way the man's t-shirt hung on his very thin shoulders. There was a plastic bag on the ground beside the bench with some items beside it, maybe crushed cans. Taking in these clues, I suddenly realized that he was probably homeless. 
The well-kept park was a tourist attraction on the edge of the downtown area. The usual variety of frequenters included joggers, walkers in business attire, romantic couples, moms with happy kids, etc. You get the picture – no room for homeless guys hanging out on park benches in this setting.  
I felt a strong prompting to go to him. Oh no, I thought. Oh, God, come on, not this! This can't be You! So, I began to talk myself out of it. What can I possibly do for this man? I don't have any money to offer him. What if someone sees me talking to him? They'll think I'm crazy. 
As I continued in my wrestling match with God, the prompting became even more pulsating, as if the word "go" was being pushed through my body with each beat of my heart. 
I got out of my car and nervously, with heart pounding, walked across the grass toward him. By this time, he was lying down on the bench with bony arms folded across his face that was framed in curly, gray hair. When I reached him, I said, "Excuse me, sir. Can I help you?" He abruptly popped up into a seated position and said something about being tired and needing to rest after a long walk. His eyes were bloodshot. He was defensive in his tone. 
I felt extremely awkward, not really knowing what God wanted me to do with this situation. So, I just stood there feeling directionless and listened to the man talk. He talked about how he didn't have a place to go the night before and how he had visited all night with a "fishing preacher." He turned and pointed to the buildings in our view making mention of all the banks and churches. I knew he was alluding to the irony of a man not having a place to lay his head down in the midst of it all. He mentioned that "the mission" didn't have room for him. 
He said something profound to me: "You think God sent you over here for me. He sent you over here for you!"  I had only spoken seven words to him – and nothing about God. Where did that come from? 
He asked me if I knew the people at a place he called "the mission." I was embarrassed to say that I didn't even know what the mission was. "You should go meet them," he said. 
He was constantly looking around making comments that the police would be coming soon to tell him to move. He asked me if I knew what the police would think if they saw me talking to him, and he said that surely I wasn't so naive not to know. I didn't know exactly what he meant, but I assumed he meant they would think I was involved in immoral or illegal behavior solely because I chose to speak to him. 
Toward the end of the conversation with the nameless man, he hesitantly extended a filthy hand. When I reached to shake his hand, he appeared to be surprised that I accepted the invitation, and then he seemed immediately sorry that he had made the offer. He said, "You better make sure you wash your hands." It was as though he was trying to prove something to me.  
I felt empty and very small as I walked away from him through the thick, cool, green grass. I was wearing white pants that day. White pants! Something about that just deepened the reality of the experience.  
Until that day, I didn't know there were any homeless people in my little town. I didn't know because I chose to ignore the pain and loss around me. I was ignorant because I was uncaring – because I was selfish. That man was homeless in the eyes of the world. 
But, there are spiritually homeless, lost, hurting, lonely people around us everywhere. 
Questions rattled through my mind. "Why do I ignore? Why do I look away? Why do I judge? Is Jesus in me? Does His very nature flow from me? Do I listen to His voice?" 
I have questioned countless times whether I was entertaining an angel that day. I do believe that encounter was a miracle. And I am grateful. The next time I read Matthew 25:31-46, it was alive and convicting. And today, 10 years later, I am still convicted:  
When he finally arrives, blazing in beauty and all his angels with him, the Son of Man will take his place on his glorious throne. Then all the nations will be arranged before him and he will sort the people out, much as a shepherd sorts out sheep and goats, putting sheep to his right and goats to his left. 
Then the King will say to those on his right, 'Enter, you who are blessed by my Father! Take what's coming to you in this kingdom. It's been ready for you since the world's foundation. And here's why:  
I was hungry and you fed me, I was thirsty and you gave me a drink, I was homeless and you gave me a room, I was shivering and you gave me clothes, I was sick and you stopped to visit, I was in prison and you came to me.' 
Then those 'sheep' are going to say, 'Master, what are you talking about? When did we ever see you hungry and feed you, thirsty and give you a drink? And when did we ever see you sick or in prison and come to you?' Then the King will say, 'I'm telling the solemn truth: Whenever you did one of these things to someone overlooked or ignored, that was me – you did it to me.' 
Then he will turn to the 'goats,' the ones on his left, and say, 'Get out, worthless goats! You're good for nothing but the fires of hell. And why? Because – I was hungry and you gave me no meal, I was thirsty and you gave me no drink, I was homeless and you gave me no bed, I was shivering and you gave me no clothes, sick and in prison, and you never visited.' 
Then those 'goats' are going to say, 'Master, what are you talking about? When did we ever see you hungry or thirsty or homeless or shivering or sick or in prison and didn't help?' 
He will answer them, 'I'm telling the solemn truth: Whenever you failed to do one of these things to someone who was being overlooked or ignored, that was me—you failed to do it to me.' 
Then those 'goats' will be herded to their eternal doom, but the 'sheep' to their eternal reward (Matthew 25:31-46, MSG).
(Editor's note: This blog was first posted in May 2017.)
Please Note: We moderate all reader comments, usually within 24 hours of posting (longer on weekends). Please limit your comment to 300 words or less and ensure it addresses the content. Comments that contain a link (URL), an inordinate number of words in ALL CAPS, rude remarks directed at the author or other readers, or profanity/vulgarity will not be approved.