Monday, May 15, 2017 @ 07:53 AM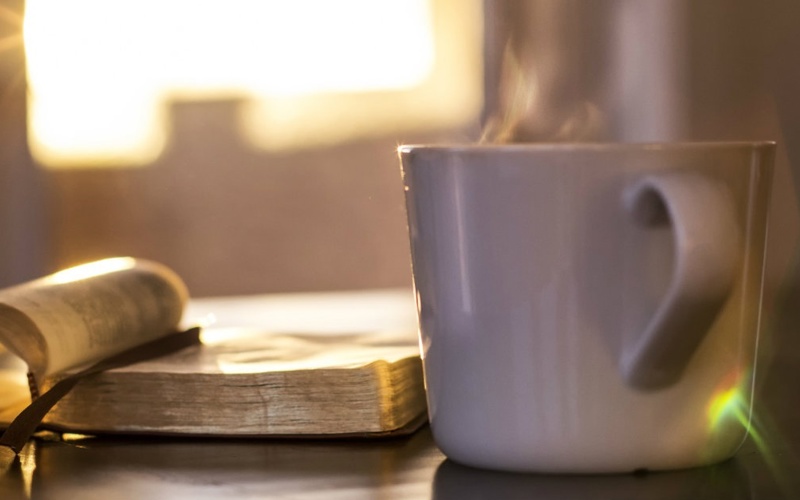 ATTENTION: Major social media outlets are finding ways to block the conservative/evangelical viewpoint. Click here for daily electronic delivery of The Stand's Daily Digest - the day's top blogs from AFA.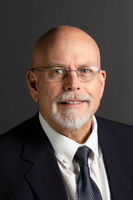 Rob Gardner
Retired AFA Staff Member
MORE
 MONDAY 
Victory Granted 
This is a trustworthy saying, and everyone should accept it: "Christ Jesus came into the world to save sinners"—and I am the worst of them all. But God had mercy on me so that Christ Jesus could use me as a prime example of his great patience with even the worst sinners. Then others will realize that they, too, can believe in him and receive eternal life. All honor and glory to God forever and ever! He is the eternal King, the unseen one who never dies; he alone is God. Amen. (1 Timothy 1:15-17 NLT) 
This was one of the Apostle Paul's letters to Timothy. I think that this could have easily been written by many of us, if not all of us. Please pray for each other so that we might understand the great gift that God gave this world. Through that gift, we will inherit His heavenly kingdom. What we forget sometimes is that God's gift of our Savior, Jesus Christ is not just about our admittance into our heavenly home, but also that we can have a wonderful life, here on earth. God's gift is a gift for the present and for eternity. 
Life in this broken world will not always be easy or fun, but when it gets tough, we have a God that loves us so much that we can count on His warring angels to be fighting the spiritual battles that are all around us, as He gives us strength to fight the battles of the flesh. 
Jesus has given us victory, but we have to keep up the good fight and put on the entire body of His armor. 
Father, I pray that many of Your lost sheep hear Your voice and come to You. Accepting Jesus is truly a life change, today and for eternity. In Christ's name, Amen. 
TUESDAY 
God Works Through Us

For God is working in you, giving you the desire and the power to do what pleases him. Do everything without complaining and arguing, (Philippians 2:13, 14 NLT).

God continually works in our lives, using us for His glory. He gives us tasks to do for the expansion of His kingdom. Sometimes those tasks are not fun or glorious, by our human eyes, but these jobs must be done so that His glory can be shown. How many times do we miss the blessing because we are complaining as we go about the task. Sometimes we must do the "dirty work" so the harvest will be great.
Do what God has set before you with praise and thanksgiving. It is always a blessing to follow His promptings.
Father God, give us the understanding and desire to do the little or dirty jobs, so that You will be glorified and that Your kingdom will expand. We ask in the name of Jesus, Amen. 
WEDNESDAY 
In Need Of A Savior

Hebrews 4:15-16 (NLT)
This High Priest of ours understands our weaknesses, for he faced all of the same testings we do, yet he did not sin. So let us come boldly to the throne of our gracious God. There we will receive his mercy, and we will find grace to help us when we need it most.

I'm so thankful that we have a "Dumpster Diving" Savior! He came to Earth and left His throne to save us from ourselves. Without His love, mercy and grace, we would be doomed to an eternity of separation from God, in other words, hell. But because of His kindness, we are saved through faith in Jesus Christ. We can now approach the throne of God with confidence, not because of what we have done but by what Jesus did for us.
Father God, help us to understand that we are not capable, but You are totally capable to make all things possible. We praise You, Lord. Forgive us of our sins as we forgive those that sin against us. In Jesus' name, Amen. 
THURSDAY 
Word Exchange 
Prove by the way you live that you have repented of your sins and turned to God. (Matthew 3:8 NLT). 
A Few Questions:
When you get caught doing something that is wrong and you know it's wrong, do you feel remorse or do you repent and truly take responsibility for your actions? Or, are you just sorry that you got caught? Do you truly feel the guilt of your actions, repenting and vowing to do your best to not do that same thing again?
Now exchange the word "sin" for the words "thing", "something" and "actions".  Is it remorse or is it repentance? Yes, you can be remorseful in conjunction with being driven to repentance, but to reach the point God wants us to reach, we must repent. We must turn and do our best not to commit that same indiscretion again. It's that desire to ask for forgiveness, repenting and the attempt to turn from that sin that, I believe, makes God smile.
Yes, we may stumble again, but we don't live in that sin and try to call it something other than what it is, sin.  The process begins again... Sorrow, repentance and the goal to "go and sin no more."
Lord Help us to see how broken we are and that no matter how sinful we live, You are waiting on us to repent and return to You. We praise You and thank You for Jesus, our Lord. Amen. 
FRIDAY 
The Perfection Of Love
Isaiah 55:10-13 (NLT)
"The rain and snow come down from the heavens
and stay on the ground to water the earth.
They cause the grain to grow,
producing seed for the farmer
and bread for the hungry.
It is the same with my word.
I send it out, and it always produces fruit.
It will accomplish all I want it to,
and it will prosper everywhere I send it.
You will live in joy and peace.
The mountains and hills will burst into song,
and the trees of the field will clap their hands!
Where once there were thorns, cypress trees will grow.
Where nettles grew, myrtles will sprout up.
These events will bring great honor to the Lord's name;
they will be an everlasting sign of his power and love." 
We serve a God that has a perfect plan. His creation plan was and is perfect. He perfectly set the world in motion for replenishment and renewal. We can just look at an overview of His work and know that we can trust a God that has such a perfect plan.
God's plan for us took a detour when Adam and Eve consumed the forbidden fruit. So God, in order to give mankind hope of an eternity in Heaven, became flesh and came to us as Jesus Christ, our Savior. Only by His mercy, grace and love do we have a way for a relationship our Creator.
Again, God's plan is perfect. Is life perfect? Absolutely not. Life on Earth is not perfect, but our hope in Jesus is the perfection of God's love. We are broken people in a broken world, without a Savior we would remain broken and lost. We have a Good Shepherd, all we have to do is let Him lead us and protect us.
Did I say, God's plan is perfect? You can stake your life on that fact. His plan is perfect. Just look at today's Scripture and know, God set it in motion from the beginning and He has a perfect ending.
Lord God, thank you for your perfect plan for our lives. We pray that we will trust in You and Your guidance so that we might live a life that gives You glory. In Jesus' name, Amen. 
SATURDAY 
Trusting Everything To God
John 15:1-4 (NLT)
I am the true grapevine, and my Father is the gardener. He cuts off every branch of mine that doesn't produce fruit, and he prunes the branches that do bear fruit so they will produce even more.  You have already been pruned and purified by the message I have given you. Remain in me, and I will remain in you. For a branch cannot produce fruit if it is severed from the vine, and you cannot be fruitful unless you remain in me. 
Our human condition prompts us to try to do everything on our own. We think we can handle each situation without any help. This may be a pride issue or it could be that we think that some things do not need God's help.
Jesus tells us to bring all things to our heavenly Father, no matter how big or small they are. He also tells us to abide in Him and reap the benefits of being His followers.
Again, like all things, God gives us a choice. We can try to do things on our own or with Him. Many times we think things are too small or even too big for Him and we decide to not bring our needs to His Cross. This also goes for not using His power and strength in all of our life issues.
In reality, we can do nothing outside of God. Thanks be to God for giving us a choice to come to His throne and ask for help, no matter how big or small the need is. Also, Thank You Jesus for letting us being a branch of your Vine. 
Dear Lord, help us to totally trust in You, for the big and little things in life. In Jesus' name, Amen. 
SUNDAY 
Never Stop Seeking God's Direction
Keep on asking, and you will receive what you ask for. Keep on seeking, and you will find. Keep on knocking, and the door will be opened to you. For everyone who asks, receives. Everyone who seeks, finds. And to everyone who knocks, the door will be opened (Matthew 7:7, 8 NLT). 
Seeking God in all we do is not only a worthy goal but we are called to do just that, seek Him. We are so undeserving but Jesus died for us because He deemed us worthy.
Live your life as a child of the Most High God, continually seeking His direction, His mercy and His grace.
Father God, we pray that You will bring those of us that are running from You to the realization that we cannot live, a fulfilled life, without You. We ask that those that know You and have veered from the path that You have designed for them, to be convicted in their sin and come back into Your fold. We pray for our family, friends and for any lost soul that doesn't know You, Father. We ask that You will convict us to go out into the highways and byways and share the Gospel. We pray You will bless us and bring Your harvest to the seed that we plant and water. Lord God, let us glorify Your name and give You all of the praise. We ask and pray in the mighty and matchless name of Jesus Christ. Amen.
Please Note: We moderate all reader comments, usually within 24 hours of posting (longer on weekends). Please limit your comment to 300 words or less and ensure it addresses the content. Comments that contain a link (URL), an inordinate number of words in ALL CAPS, rude remarks directed at the author or other readers, or profanity/vulgarity will not be approved.