Monday, May 08, 2017 @ 07:53 AM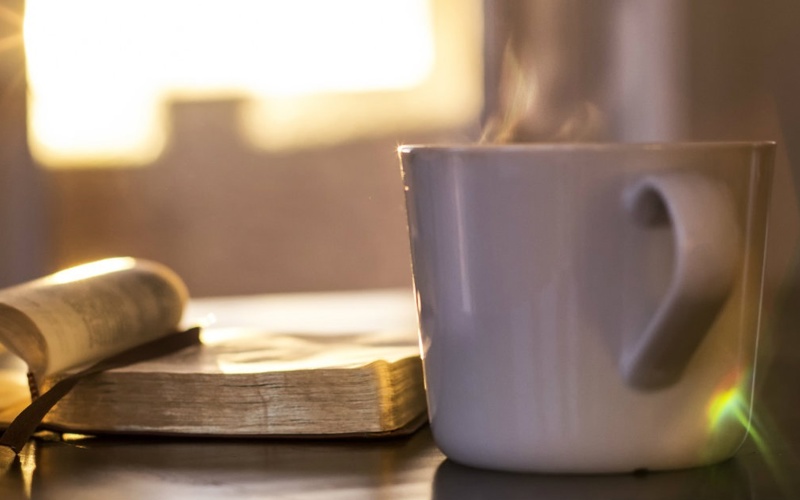 ATTENTION: Major social media outlets are finding ways to block the conservative/evangelical viewpoint. Click here for daily electronic delivery of The Stand's Daily Digest - the day's top blogs from AFA.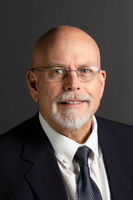 Rob Gardner
Retired AFA Staff Member
MORE
MONDAY 
Opening Doors
But I tell you this—though he won't do it for friendship's sake, if you keep knocking long enough, he will get up and give you whatever you need because of your shameless persistence.  And so I tell you, keep on asking, and you will receive what you ask for. Keep on seeking, and you will find. Keep on knocking, and the door will be opened to you. For everyone who asks, receives. Everyone who seeks, finds. And to everyone who knocks, the door will be opened (Luke 11:8-10 NLT).
God opens doors for each of us, sometimes we don't recognize His efforts, because we are too bent on doing things our way. Take the time to get on you knees and ask God to show you where He wants you to be. The truth be known, you might already be, exactly, where He wants you. 
Lord God, help us to follow You and Your path for our lives. Help us not be focused on what we want to do but what You want to do through us. We ask and pray in the mighty name of Jesus, our Savior. Amen. 
TUESDAY 
Consequences Of Our Choices
Everything is pure to those whose hearts are pure. But nothing is pure to those who are corrupt and unbelieving, because their minds and consciences are corrupted. Such people claim they know God, but they deny him by the way they live. They are detestable and disobedient, worthless for doing anything good (Titus 1:15, 16 NLT). 
God offers a great life to those that live according to His commands and direction. But He doesn't hide the fact that if we don't follow His guidelines, we will reap the consequences of our choices.
Father God, help us to make good decisions in our lives. Help us to choose Your way and not the world's way. We pray in the name of Jesus, Amen. 
WEDNESDAY 
Take It Back !
Take control of what I say, O lord, and guard my lips (Psalms 141:3 NLT).
How many times have we said stuff and as soon as the words leave our lips, we know we shouldn't have said them? Folks, once the words come out of our mouths, it is too late to pull the them back. 
I pray that God will direct my every word and that He will direct yours as well. 
Words Matter. 
Father God, let us think before we speak. Remind us of Your amazing love, mercy and grace before we spew hurtful, deceitful, vulgar, oppressive words from our lips. Any word that we speak that is not a reflection of Your goodness, let it be squelched. Help us Lord. May Your righteousness reign in our lives and through our spoken word. I ask in the mighty and powerful name of Jesus. Amen. 
THURSDAY 
Getting Back To The Heart Of Worship
1 O Lord, our Lord, your majestic name fills the earth!
    Your glory is higher than the heavens.
2 You have taught children and infants
    to tell of your strength,
silencing your enemies
    and all who oppose you.
3 When I look at the night sky and see the work of your fingers—
    the moon and the stars you set in place—
4 what are mere mortals that you should think about them,
    human beings that you should care for them?
5 Yet you made them only a little lower than God
    and crowned them with glory and honor.
6 You gave them charge of everything you made,
    putting all things under their authority—
7 the flocks and the herds
    and all the wild animals,
8 the birds in the sky, the fish in the sea,
    and everything that swims the ocean currents.
9 O Lord, our Lord, your majestic name fills the earth! (Psalm 8 NLT)
Many times we get busy with life and move away from placing God above all of our life's clutter. Our heavenly Father, who is the Creator of all things, loves us. He knows more about us than we know about ourselves. He created us for a purpose, His purpose. He gave us all that we have, all that we enjoy, all that we cherish. Are we cherishing Him? 
Our God gave us a Savior. If for no other reason, we should fall to our knees in praise and worship, every day. We should relive His grace on a daily basis. 
I believe that Psalm 8 is a great place to begin prayer. May we draw closer to understanding that we are loved by the Creator of all things. His mercy, grace and love is sufficient to carry us all the days of our lives. May we understand that we are so very undeserving of His love, but He loves us despite our inequities. He loves us through our brokenness. He comes to us as we are, but will never leave us as we are. With our Lord, change is available. Are we ready to move from mere existence, to a God-filled life? Our Lord is there and waiting for us to choose Him. We must choose. 
Father God, this world and Your people are struggling in worldly sin, unbelief and deception. Father, will You please help us to draw nearer to You? Will You help us to understand what worshiping You and serving You is all about? Lord God, help us to come to real praise and worship of how great You are. We pray in the mighty and matchless name of our Savior, Jesus Christ. Amen. 
FRIDAY
How Deep Is His Love?
Teach me your ways, O Lord, that I may live according to your truth! Grant me purity of heart, so that I may honor you. With all my heart I will praise you, O Lord my God. I will give glory to your name forever, for your love for me is very great. You have rescued me from the depths of death (Psalms 86:11-13 NLT).
God is faithful, even when we are not. He loves us, even when we turn our backs on Him. God chases us, even when we run away.
Thank you God for being ever persistent and unfailing, always attempting to grasp out hand, even as we try to pull away.  Thank you God for your love, mercy and grace. Thank you for being our teacher and professor. Thank you for your hand of justice. Amen.
Father God, help us to truly understand how deep Your love, mercy and grace is for us. In Jesus' name, Amen. 
SATURDAY 
Heart Change
Everything is pure to those whose hearts are pure. But nothing is pure to those who are corrupt and unbelieving, because their minds and consciences are corrupted (Titus 1:15 NLT).
The purity of heart...how does this happen? I think a good start is by turning toward God and away from the desires of this world. It's turning from evil to good; it's turning from darkness to light. This is only possible through Jesus Christ.
Father, I praise the mighty and matchless name of Jesus. Only by His blood are we washed clean of sin, thanks be to Him.  Amen. 
SUNDAY 
Called By God

The Lord gave me this message: "I knew you before I formed you in your mother's womb.
Before you were born I set you apart and appointed you as my prophet to the nations."
"O Sovereign Lord," I said, "I can't speak for you! I'm too young!" The Lord replied, "Don't say, 'I'm too young,' for you must go wherever I send you and say whatever I tell you. And don't be afraid of the people, for I will be with you and will protect you. I, the Lord, have spoken!" Then the Lord reached out and touched my mouth and said, "Look, I have put my words in your mouth! (Jeremiah 1:4-9 NLT).
We are all called to work for the expansion of God's kingdom. God has blessed us with abilities and talents that He will use in order so that He might shine His Light into this lost and dying world. God doesn't have to use us, but He chooses to use us, as servants to each other. We all have different "gifts" and by using our talents, we glorify God. Furthermore, when we band together and use our abilities along with the abilities of others, we have a stronger witness for Christ. This is why the church is so important. It's through the relationships that we create with other Christian brothers and sisters, that we become a louder voice and a larger presence for our heavenly Father.
So, when you are called to use your talents for God, remember what the prophet Jeremiah experienced. He thought he was too young to be used by God, but God set him straight on that, very quickly. Today's scripture (Jeremiah 1:4-9) is a great reminder to how God will use any of us, IF we let Him. God will provide all you need, so that you might be able, to complete your mission for His kingdom.
Father, thank You for using your willing children to take your message of love, mercy, grace and repentance to the world. Lord, let each of us be willing to say, "Lord, Use Me". In Jesus' Mighty Name, I pray. Amen.
Please Note: We moderate all reader comments, usually within 24 hours of posting (longer on weekends). Please limit your comment to 300 words or less and ensure it addresses the content. Comments that contain a link (URL), an inordinate number of words in ALL CAPS, rude remarks directed at the author or other readers, or profanity/vulgarity will not be approved.