Friday, May 19, 2017 @ 12:51 PM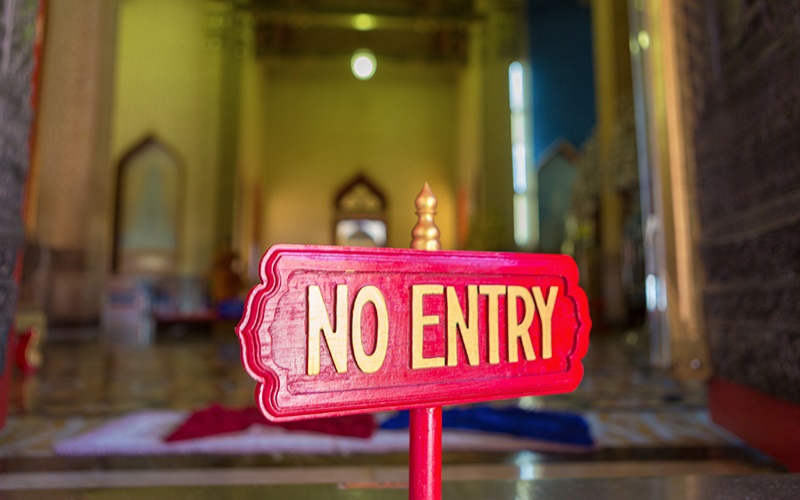 ATTENTION: Major social media outlets are finding ways to block the conservative/evangelical viewpoint. Click here for daily electronic delivery of The Stand's Daily Digest - the day's top blogs from AFA.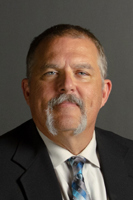 Dr. Ray Rooney, Jr.
Digital Media Editor
MORE
"Come now, let us reason together, says the Lord…" Isaiah 1:18
Generally speaking, privates do not have the ear of generals.  In the military, skipping links in the chain of command is a big no-no.  Nor would it be a good idea for a private to walk into an Officer's Club. It's not just in the military, though.  It wouldn't be advisable for blue collar Joe to fly to Washington, D.C. and expect to gain access to the president.  It might even be harmful to both his freedom and health if he tried too hard.  A disgruntled stocker at any Walmart Supercenter may want to have a sit down with Doug McMillon who is the president and chief executive officer of the retail giant, but his chances of getting it are slim to none.  And the idea that you could actually talk to your favorite celebrity whenever you got an itch to speak to him/her is equally ludicrous.
If there is one thing human experience teaches throughout history it is that you must know your place (status) in the world and don't ever think for a moment that you can leapfrog to the top.  Privates don't talk to generals, commoners don't talk to royalty, employees don't talk to CEO's, and movie goers don't talk to movie makers.  The only glimmer of hope anyone on the bottom rung of the ladder has of being noticed by the top rung is to properly go through each rung in between…and pray.
Several years ago a bully attacked my son at school breaking both his glasses and his nose.  My son told me what happened.  He was violently shoved from behind and face planted into the pavement.  I wanted to hear the principal's take on it so from the emergency room I called the school principal.  He defended the bully (twice my son's size) saying he was just roughhousing.  He wasn't going to take any action.  After hanging up I promptly called the school district's superintendent.  When I explained the issue (and that I was at the hospital with my son) to the superintendent's secretary her first response was "Have you contacted the principal first?"  I wasn't going to get to talk to the superintendent unless I had first talked to the principal.  Chain of command.  It's everywhere.  Imagine if I had called the state superintendent of education (or even the U.S. Secretary of Education) rather than the local school district superintendent.  I'd still be on hold.
Human history reveals that it is nearly a universal human experience that getting an audience with someone in the executive suite requires so much procedural red tape that it is next to impossible.  For all of us.
"God wants to have a personal relationship with you."
I wonder if we realize exactly what we are expecting someone to believe when we say that.
We are asking them to believe that even though they almost certainly can't develop anything beyond an employee/employer relationship with the CEO of the company they work for, the Supreme Potentate Creator of all that is wants to spend some quality time with them…regularly!  It absolutely flies in the face of everything we know and have personally experienced concerning interacting with those whose status is above our own. 
I'm not saying the statement that God wants a personal relationship with people is false.  I'm saying that we hear others say those words so nonchalantly as if we're all used to getting meeting requests from presidents, royalty, and celebrities at least three times a week.  It almost never happens, historically or in our own personal experience, but there we are hearing or saying those words in an almost condescending tone that seems to be saying, "What, didn't you know?"
I believe people find it easier to accept the reality of God's existence and the divinity of Christ than to believe that God Almighty wants to personally know them.  Add in God's perfect holiness and omniscience and it takes a hard sell and makes it a near impossibility.  Think about it.  God wants to have a personal relationship with you but you must also remember He is absolutely holy (meaning He is offended by sin) and, oh, by the way, He knows every unkind and unclean thought and deed that has ever been associated with you.
It is absolutely naïve to inform others that God wants to be in a personal relationship with them and expect that little tidbit of information to instantly overcome the massive barriers of history and personal experience that scream "you can't be chummy with those whose status dwarfs yours!"
That is why the text cited at the beginning of this blog is so crucial. 
Before you can effectively drop the bombshell that despite your experience that no one in an exalted status above you has ever given you the time of day, God wants to spend quality time with you, you might want to lay the foundation and build the case that God is different from all that people have learned and experienced when it comes to mingling with royalty.
"Come now, lets us reason together, says the Lord…"
Everything up to that point in Isaiah 1 had been a diatribe against the sins of Judah. Yet the prophet says that God was not only willing to meet with the people but was initiating the invitation to meet with Him.  God knows about that incomprehensible gap in status between Himself and all others but is still willing to condescend (that the point of the Incarnation isn't it?).
The message is so beyond the pale that even Jesus (the Word made flesh) had to drive it home repeatedly:
Ask and it will be given to you; seek, and you will find; knock, and it will be opened to you. For everyone who asks receives, and the one who seeks finds, and to the one who knocks it will be opened (Matt. 7:7-8).
He had to tell them because no one believed God would personally respond by giving, revealing what was hidden or lost, or opening the door of welcome to them.  It was just as foreign a concept to the audience of the Sermon on the Mount as it is to us today.  And He knew it.  There was a reason there was a veil in the temple before the holy of holies.  So He pushed further:
Or which one of you, if his son asks him for bread, will give him a stone? Or if he asks for a fish, will give him a serpent? If you then, who are evil, know how to give good gifts to your children, how much more will your Father who is in heaven give good things to those who ask him (Matt. 7:9-11)?
Do you see what He did?  Jesus turned the Supreme Potentate of the universe into "your Father."  Dad has a personal interest in His kids.  The CEO of Walmart probably doesn't know or care about the issues of the cashier working two thousand miles away from corporate headquarters but he'll probably take an urgent phone call from his son or daughter in the middle of an important business meeting.
James said, "Draw near to God, and he will draw near to you" (4:8).  That implies God knows when you are struggling towards Him and that it is His desire for you to continue; so much so that He steps forward shortening the gap every time you do.
Paul wrote, "Everyone who calls on the name of the Lord will be saved" (Rom. 10:13). Doesn't that imply that He's listening and that He will stop whatever He is doing to respond…to you?
Without doubt, though, the most hopeful word in the Bible about God's willingness to know you and be with you is Hebrews 4:16:
Let us then, with confidence, draw near to the throne of grace, that we may receive mercy and find grace to help in time of need.
The throne room of the Master of the universe…is open for you to present yourself to God.  This must be one of the most sublime passages in all of Scripture.  You cannot get a face to face meeting with the Queen of England but the Creator of all that is welcomes you before His throne of grace.
Getting people to believe in God is really not the big issue for Christians who want to be faithful to the Great Commission.  After all, the Bible makes it clear that the evidence of God's presence is all around us (Psalm 8:3; Romans 1:20).  Convincing them that He will receive them into His presence…that's something else.  Especially when all of human experience flies in the face of the elite accommodating the commoners.
Tell them "God's wants a personal relationship with you" and hear the sigh and watch the eyes roll.  Tell them, "Come now, let us reason together, says the Lord…" coupled with the invitation to the throne of grace?  The window of hope slowly creaks open.
Watch the music video below of Third Day as they perform "Cry Out to Jesus."  If only people will believe that God is not only real but that He absolutely will hear and respond to them when they cry out. Once they believe that, then they might just opt in for that personal relationship" they have heard about.
Please Note: We moderate all reader comments, usually within 24 hours of posting (longer on weekends). Please limit your comment to 300 words or less and ensure it addresses the content. Comments that contain a link (URL), an inordinate number of words in ALL CAPS, rude remarks directed at the author or other readers, or profanity/vulgarity will not be approved.