Friday, June 2, 2017 @ 7:28 AM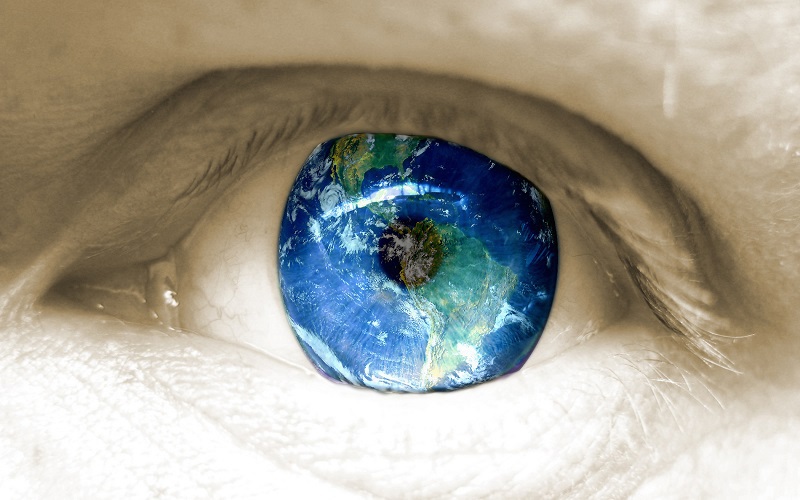 ATTENTION: Major social media outlets are finding ways to block the conservative/evangelical viewpoint. Click here for daily electronic delivery of The Stand's Daily Digest - the day's top blogs from AFA.
Stacy Singh
Writer - AFA Journal
MORE
A February 2017 Barna survey found that 10% of Americans hold what can be considered a Christian worldview based on their responses to core biblical teachings, such as the presence of God in their lives, morality, and the Bible. While 30% of the population profess to be Christians, only 31% in that group agreed with biblical beliefs. 
 The issue is clear - few Christians understand their own religion. And the lack of clear teaching is contributing to the loss of more and more churchgoers with each generation. There have been many discussions about where the fault lies – with the church, with parents, with the educational system, or with media. But at the end of the day, every person is capable and responsible to explore and evaluate his or her own worldview. When it comes to answering for one's belief system, it must be one's own belief, not parents,' youth groups', or a teacher's belief. 
To determine what your true worldview is, you have to know where it is coming from. While adherents of other religions, like Judaism or Islam, are often well versed in their own beliefs, few Christians are that well equipped. But learning is a discipline which can begin at any point, for any person. 
I was fortunate to study in high school from an excellent worldview curriculum that helped me source and solidify the basis for the Christian worldview I grew up with. That process continues today, as I look to encounter new ideas and evaluate my own understanding in the light of Scripture and the framework of Christian beliefs. There are many great resources that have helped me on my way, and a few in particular that have been foundational. 
The book and curriculum that started my worldview study was Understanding the Times by Dr. David Noebel, produced through Summit Ministries. This program takes the approach that to understand what is influencing your worldview and the culture around you, you must understand the basic framework of other worldviews as well, and how Christianity is distinct from all of them. It gets into the ground roots of the philosophies of each major worldview, breaking them down into components such as theology, psychology, and economics, as shown in this chart from Summit Ministries. This clarifies precisely the unique nature of Christianity, as well as weeds out corrupting influences that may creep in from other worldviews and are often misunderstood to be part of Christianity or at least compatible with it. 
Summit also offers a free trial for the digital curriculum of Understanding the Times, as well as an app for download from its website.  Printed samples of the materials are also available and come with the digital trial. 
The Bible Has the Answer by Henry M. Morris is a quick and easy to use handbook of questions about Christianity ranging from the common to the complex, with answers drawn from solid biblical doctrine. Questions such as "How could God die?", "Why would God prefer Jacob to Esau?", "Should Christians support women's liberation?", or "Are miracles possible?" will get longtime Christians thinking on a deeper level, and put new Christians or unbelievers challenging Christianity on a whole new plane. The table of contents makes for a quick and easy reference with each question listed under one of 26 categories.  
The Case for Christ and The Case for Faith by Lee Strobel are two of the best known books for advancing apologetic arguments and answering questions that even believers ask. Through the chronicles of his own coming-to-faith journey, he details the objections to Christianity that he once raised as an atheist, and how each one was dispelled through his own attempts to prove it wrong. The work he did lays a bedrock for those who might be struggling to answer Christianity's claims or who wish to have a stronger foundation for sharing their faith. 
Exploring worldviews and the way Christianity deals with the world is not only about facts and scholarly research. One of the most meaningful ways in which I've explored the way a Christian worldview interacts with real life and contrasts with other belief systems is through classic literature. Authors from the past were often influenced by Christianity, and that comes through in their work whether they intended it or not. This is especially true when they sought to grapple with new and modern ideas that have become familiar to us today. 
The Philosophy of Tolkien by Peter Kreeft is an excellent resource for drawing the Christian aspects out of a story that has become especially popular in recent years. A Christian philosophy professor, Kreeft expertly points out the Christian influences and symbolism in the Lord of the Rings series. Besides bringing the world Tolkien imagined to life, Kreeft's discussions based on the concepts in the Lord of the Rings are worthwhile apologetics resources in themselves, with questions such as "Are angels real?" and "Are we both fated and free?" Again, the specific questions are arranged in the table of contents under 13 headings. 
Three literary works that really fed my theological understanding were Les Miserables by Victor Hugo, The Count of Monte Cristo by Alexander Dumas, and Shakespeare's Merchant of Venice. Set in the midst of action-packed drama and colorful characters, each of these stories follows a plot largely having to do with the conflict and intersection between justice and mercy. In a Christian understanding, the narratives underscore the reality that both are necessary and at work in God's judgments, but they also demonstrate the impossibility for man to strike the right balance between both on his own and the deadly danger of disregarding one side of that coin. These stories opened my eyes more clearly to the unique and miraculous nature of God's workings in dealing both justice and mercy fairly. 
Other fictional works dealing with Christian themes are countless, as are resources for understanding apologetics, theology, worldview, and philosophy. Determine the starting point for your own worldview, as suggested in the June issue of the AFA Journal, and then consider using these or other resources to more firmly ground your own Christian thought as well as more adequately equip you to dialogue about your faith.
Please Note: We moderate all reader comments, usually within 24 hours of posting (longer on weekends). Please limit your comment to 300 words or less and ensure it addresses the content. Comments that contain a link (URL), an inordinate number of words in ALL CAPS, rude remarks directed at the author or other readers, or profanity/vulgarity will not be approved.