Friday, June 16, 2017 @ 11:48 AM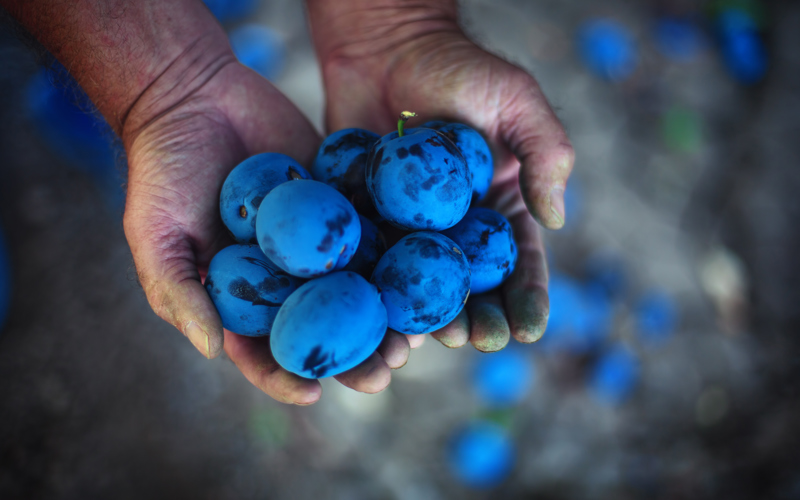 ATTENTION: Major social media outlets are finding ways to block the conservative/evangelical viewpoint. Click here for daily electronic delivery of The Stand's Daily Digest - the day's top blogs from AFA.
Stacy Singh
Writer - AFA Journal
MORE
It was no mistake that Jesus taught that the second greatest commandment is to love your neighbor as yourself. It is listed as second, but it is not second-rate. 
Long before, Jesus ever spoke the words, "Love your neighbor as yourself," God gave detailed instructions for how people were to treat their neighbors. In the Year of Jubilee, described in Leviticus 25, the people were to release and relent from all their rightful claims on other people. Debts were to be forgiven, a property that had been sold restored to its former owner, and those sold into slavery freed. And kindness was not just to be shown to those who owed something to you, but to others who were also in need. A person was to redeem the debts of their relatives as well and provide for them in difficulties. 
This Year of Jubilee was to occur only once in 49 years, but every seventh year in between was to be a Sabbath year, a year of rest for the land and laborers thereon. There was to be no tilling or harvesting in that year, as the land lie fallow. Instead, the people would have to prepare and trust God to provide enough for them to get through that year without reaching out to take what they could get for themselves. 
It is interesting how these two landmark events representing stewardship and conservancy, and then justice and mercy, are linked, with the one culminating in the other. Apparently, the one test of self-discipline and dependence on God was necessarily meant to lead to the other greater challenge of extending an unrequited measure of justice and mercy to others. Leaving the land and its potential bounty alone for a year was a struggle. Even more radical of a test was learning not to use and exploit other people. Such a lesson could only be learned by working up to the observance of six Sabbath years of practicing ultimate trust in God and receiving solely from His provision. 
At any rate, we find out that they failed to keep even the Sabbath years, much less achieving the Year of Jubilee. "Turn now everyone from his evil way and from the evil of your deeds, and dwell on the land which the LORD has given to you and your forefathers forever and ever," God charged the king and the people through the prophet Jeremiah in Chapter 25. However, their love for God's law, their respect for His blessings, and their trust in Him fell into disarray even as did the land and their ability to make the distinction between their profits and God's provision. Without keeping open the window of being able to see God's kindness to them, they lost the compulsion to live with grace in all that they were given and to extend that grace to others. 
The failure to obey God in what may have seemed like inconsequential or inordinate details is part of the reason for the Babylonian captivity, we are told, for, during that time, the land received the rest it had been meant to have. 
He took into exile in Babylon those who had escaped from the sword, and they became servants to him and to his sons until the establishment of the kingdom of Persia, to fulfill the word of the Lord by the mouth of Jeremiah, until the land had enjoyed its Sabbaths. All the days that it lay desolate it kept Sabbath, to fulfill seventy years (2 Chronicles 36:20-21). 
That had been warned of what would happen from failure to observe the Sabbath years at the very beginning of instituting that system. 
Then the land will enjoy its Sabbaths all the days of the desolation, while you are in your enemies' land; then the land will rest and enjoy its Sabbaths. All the days of its desolation it will observe the rest which it did not observe on your Sabbaths, while you were living on it (Leviticus 26:34-35). 
This huge tragedy arising from what seemed like an unreasonable and unnecessary expectation demonstrates the connection between stewardship and compassion. The gift that God gives commands the right response. Recognizing the gift as being from God makes it easier to hold claim to it loosely. It also makes sharing the gift secondary to God's ultimate provision. That grants the ability to be generous. When you know a source of livelihood or worth is not your only surety, you are more willing to deny yourself in order to extend beneficence to others. How you regard the blessings that God gives you ends up determining how you deal with others. 
Letting the land lie fallow for one year out of seven would introduce the opportunity to own this attitude, and the resulting growth of worship and faith in God would allow people to live differently in all aspects of their lives. They would be able to hold with an open hand not just their daily bread and their means of business, but the reasonable requests made by others. In learning to steward themselves well because of their acknowledgment of God's largess to them, they would be able to give grace to others. 
That highlights the importance of how we behave toward other people. It is not just a piece of good behavior. It is a symptom of true worship, full obedience, and humility before God. Greed and gratitude are at opposite poles: the one cancels out worship and compassion and the other insists on it. And so love is the second greatest commandment because it is the litmus test that proves adherence to the first. While God alone can know and measure the completeness of our devotion to Him, the compassion that we demonstrate directly to those around us can only spring from it. 
Please Note: We moderate all reader comments, usually within 24 hours of posting (longer on weekends). Please limit your comment to 300 words or less and ensure it addresses the content. Comments that contain a link (URL), an inordinate number of words in ALL CAPS, rude remarks directed at the author or other readers, or profanity/vulgarity will not be approved.