Friday, June 9, 2017 @ 10:34 AM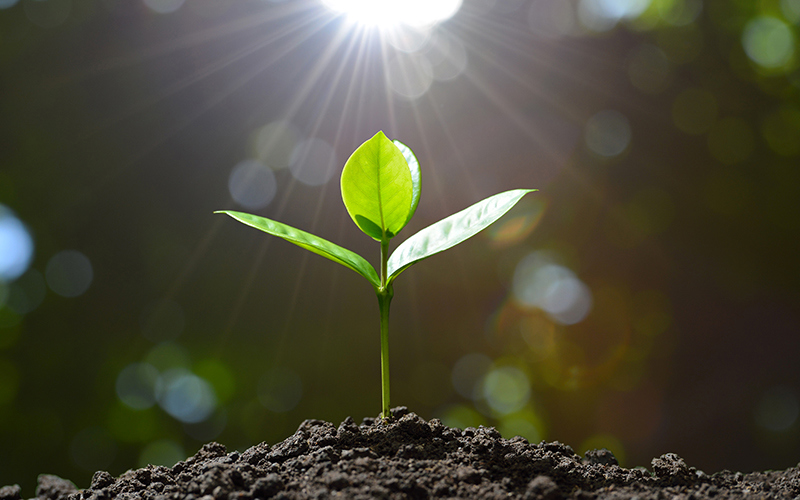 ATTENTION: Major social media outlets are finding ways to block the conservative/evangelical viewpoint. Click here for daily electronic delivery of The Stand's Daily Digest - the day's top blogs from AFA.
Stacy Singh
Writer - AFA Journal
MORE
This little light of mine, I'm gonna let it shine. 
Don't hide your light under a bushel. 
Let others see your faith, your deeds of righteousness, and be drawn as to a light in a window, a city on a hill. 
These are the familiar thoughts that come to mind when opening up Scripture to Mark 4:21, where it repeats the symbolism of a light on a lampstand from Matthew 5:15. 
But in Mark 4, the illustration ties together a series of parables. The chapter begins with the Parable of the Sower planting seeds in different soils. By gathering around to ask Him what the parable means, His hearers respond to His charge, "Whoever has ears to hear, let them hear" (v. 9). In verse 13, He asks, "Don't you understand this parable? How then will you understand any parable?" So, He explains it to them in detail. 
Then, from the lampstand analogy in Mark 4:21-25, He goes straight into the Parable of the Growing Seed that, once planted, will grow day and night until the harvest comes. Then, He immediately goes into a third parable, the Parable of the Mustard Seed, that although so tiny when planted grows into the largest of trees. 
"With many similar parables Jesus spoke the word to them, as much as they could understand. He did not say anything to them without using a parable. But when he was alone with his own disciples, he explained everything" (Mark 4:33-34). 
So, what is going on here? Why did Jesus teach in parables, especially if they were so hard for even the disciples to understand? And why is the lampstand reference inserted in the midst of a series of parables that all have to do with sowing and seeds and growth? 
Light illuminates. And so the lampstand could be understood as the wisdom and spiritual insight that would allow the disciples to decipher His parables. "For whatever is hidden is meant to be disclosed, and whatever is concealed is meant to be brought out into the open" (Mark 4:22). He teaches his lessons through the indirect route of parables specifically because He wants them to have to apply themselves to understanding it and grow in the process. Thus, He repeats His charge again: "If anyone has ears to hear, let them hear" (Mark 4:23). 
In other words, we have a light, the Holy Spirit. We must use that lamp to illuminate what He is saying. 
The next two parables come one after the other, almost like a pop quiz, giving them an opportunity to exercise the discipline He is teaching to them. He's not trying to spoon-feed them. He wants them to exercise spiritual discernment. As the future leaders who will build His church, they need to have some muscle, weighing in on the power of the Holy Spirit to teach them. 
"Consider carefully what you hear," He continues. "With the measure you use, it will be measured to you—and even more" (Mark 4:24). 
Thus, it is fitting that each of the next two parables has to do with growth. Once planted, the seeds take off and grow. The tiny mustard seed becomes a huge flourishing tree, able to contain many creatures under its shade. So the disciples can become equipped, able to provide the light and life of the Spirit to many. 
Finally, comes an object lesson. After Jesus spends some time teaching people, He takes the disciples out onto the lake. A storm comes up and the disciples are shouting at Jesus: Don't you realize we are going to drown? Jesus calms the storm with a word. He has a word for the disciples as well. "Do you still have no faith?" (Mark 4:40). 
After all His teaching, all the miracles they had seen Him perform, after His careful feeding of them spiritually, they still don't have the discernment He is coaching them for. "Who is this [man]?" they ask and are terrified (v. 41). They still need His hand to quiet the storm, as the tiny seed of light planted in them continues to grow. 
Are you letting the light shine in your life? Are you practicing relying on the Holy Spirit as you seek and study and scrutinize the way of God? Then indeed will the light of understanding and spiritual discernment grow higher and brighter in your life.
Please Note: We moderate all reader comments, usually within 24 hours of posting (longer on weekends). Please limit your comment to 300 words or less and ensure it addresses the content. Comments that contain a link (URL), an inordinate number of words in ALL CAPS, rude remarks directed at the author or other readers, or profanity/vulgarity will not be approved.