Monday, June 12, 2017 @ 08:20 AM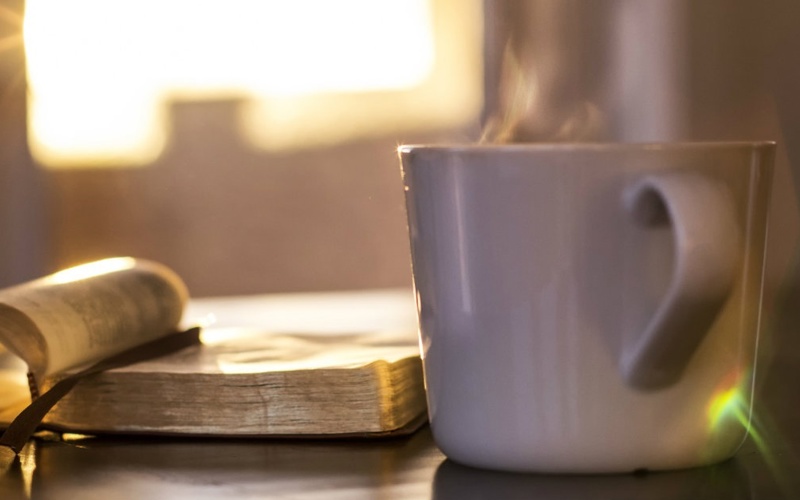 ATTENTION: Major social media outlets are finding ways to block the conservative/evangelical viewpoint. Click here for daily electronic delivery of The Stand's Daily Digest - the day's top blogs from AFA.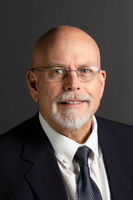 Rob Gardner
Retired AFA Staff Member
MORE
 MONDAY 
We Are Forgiven!

This is real love—not that we loved God, but that he loved us and sent his Son as a sacrifice to take away our sins  (1 John 4:10 NLT).

By God's mercy, grace and love, we are new creatures. 
Dear Lord, thank You! Amen. 
TUESDAY 
Total Love 
For this is how God loved the world: He gave his one and only Son, so that everyone who believes in him will not perish but have eternal life (John 3:16 NLT). 
There is no greater love than this. Today, be reminded that no matter what we are going through and what we are dealing with in this life, God loves us. He will not only lead us through our problems but will carry us in His amazing arms when we can't take another step. 
Friends, He loves you. Rejoice in Him and His holiness, His righteousness and His grace. 
Dear Father, thank You for becoming flesh, in the body of Jesus Christ, and dwelling among Your people, living a sinless life so that Jesus might be a perfect sacrifice for our sin. Thank You Father God for raising Jesus from the dead so that we too might be raised when our earthly life is over. Father, Your love is greater than the human mind can ever understand. I praise Your mighty name today! Amen. 
WEDNESDAY 
Thank God For Jesus, Our Military and First Responders

This is my commandment: Love each other in the same way I have loved you. There is no greater love than to lay down one's life for one's friends (John 15:12-13 NLT).

Jesus paid the ultimate sacrifice for our eternal freedom. Those who serve in the military sign their lives away for the freedom of our nation, thus our individual freedom. Our first responders place their lives on the line in our communities, towns and cities on a daily basis. They do their best to protect us from criminals, fires and natural disasters. They transport us to emergency facilities when we can't get their under our own power. 
Thank you God for securing our eternal freedom through Jesus and for each man and woman that signs on the dotted line, to lay down their lives for our nation. I pray today for the safety of those who serve our nation. May You Father, keep them in the mighty palm of Your amazing hand. I ask and pray this in the name of Jesus Christ, our Savior and Lord. Amen. 
THURSDAY 
Follow The Right Road
There is a path before each person that seems right, but it ends in death (Proverbs 14:12 NLT). 
Use God's word to lay out your map for life. Remember, when we deviate from His direction, our way may seem right but can lead to total failure and destruction. His way is perfect and leads to an abundant life. Read and study God's word while asking the Holy Spirit to give you clarity and understanding. 
Lord God, thank You for giving us the guide for life, Your Holy Bible. Amen.  
FRIDAY 
God's Positioning System (GPS) 
The Lord says, "I will guide you along the best pathway for your life. I will advise you and watch over you" (Psalm 32:8 NLT). 
When life is going great and there are no clouds in the horizon it's easy to follow God's path for your life, right? Have you ever thought that because you are a Christian that you can just go about and do what "you" want to, with no repercussions? 
God gives us a map (His Word). It is His GPS and direction for our lives. When temptation appears ahead of us we start varying from our compass settings and our direction changes. The next thing we know, we are knee deep in the mud and mire and muck of sin. 
When we reach that point of our lives, it's time to do as Job did and ask God to examine us and show us when and how we have gone astray. 
Let God weigh me on the scales of justice, for he knows my integrity. If I have strayed from his pathway, or if my heart has lusted for what my eyes have seen, or if I am guilty of any other sin, then let someone else eat the crops I have planted. Let all that I have planted be uprooted (Job 31:6-8 NLT). 
If we are guilty, we must reap the consequences of our mistakes. Judgement and justice will come, but we are not in it alone. God is with us and He will bring us through whatever we must endure. Just because we claim Jesus as our Savior, doesn't mean that we won't sin, be tempted or have many earthly problems. On the contrary, being a Christian puts us in the cross-hairs of the devil's armament. 
Being a Christian means keeping our eyes focused on Jesus and knowing that we have a mediator sitting at God's right hand. Being a Christian is tackling the tough problems we are dealt and knowing we have a Savior that is on our side. Being a Christian is realizing that we are broken sinners, all of us, who need a Savior. Being a Christian is knowing that we can't continue to live in unrepentant sin and we must confess our sin and ask God for forgiveness. Being a Christian is knowing that we are forgiven. 
Being a Christian is knowing in Whom we put our faith. Being a Christian is having a personal relationship with our Lord and Savior, trusting Him, following Him and having faith in Him. 
For you are my hiding place; you protect me from trouble. You surround me with songs of victory.  The Lord says, "I will guide you along the best pathway for your life. I will advise you and watch over you. Do not be like a senseless horse or mule that needs a bit and bridle to keep it under control" (Psalm 32:7-9 NLT). 
Father God, thank You Lord for saving us from ourselves. We are so undeserving of Your gift of salvation, but You love us so much that you provide grace for everyone who comes to You, proclaiming You in repentance. I praise You Father for Your continued love, mercy and grace, Amen. 
SATURDAY 
Words Hurt – Deeply 
Their tongues sting like a snake; the venom of a viper drips from their lips (Psalm 140:3 NLT). 
Wow, I sure need to control my tongue. I'm sure that I'm not the only one that needs to do this. It's amazing how a few small words can cause so much hurt. We should all be very mindful of others, especially our families, as we speak to them. All of us are dealing with stuff. We live in a sinful, broken world and it's tough on all of us. 
Once our words leave our mouths, we can't recall them. Once words are spoken, they are always remembered. What will you be remembered by? 
Dear Lord, keep our brains active and our mouths shut. Help us to listen before speaking and, Lord, lead us to words that glorify You and not words that are destructive. I ask and pray this is in the mighty name of Jesus, our Savior. Amen. 
SUNDAY 
Love & Respect

Dear friends, since God loved us that much, we surely ought to love each other. No one has ever seen God. But if we love each other, God lives in us, and his love is brought to full expression in us (1 John 4:11-12 NLT).

Love others. Respect others. This doesn't mean that we should love or respect what they do or their lifestyle. We are called to love and respect them as a creation of our God and as a person, but condoning their sin is not what we are called to do. We are called to show others how to live a godly life while showing love and respect to them as a person. 
We are all broken. We are all sinners. The big difference is that when followers of Christ sin, we come under conviction and are called to repentance. That is a big difference. 
Dear Lord, help us to "go and sin no more" and help us to live a God glorifying life. In Jesus' name I pray. Amen.