Monday, June 05, 2017 @ 07:35 AM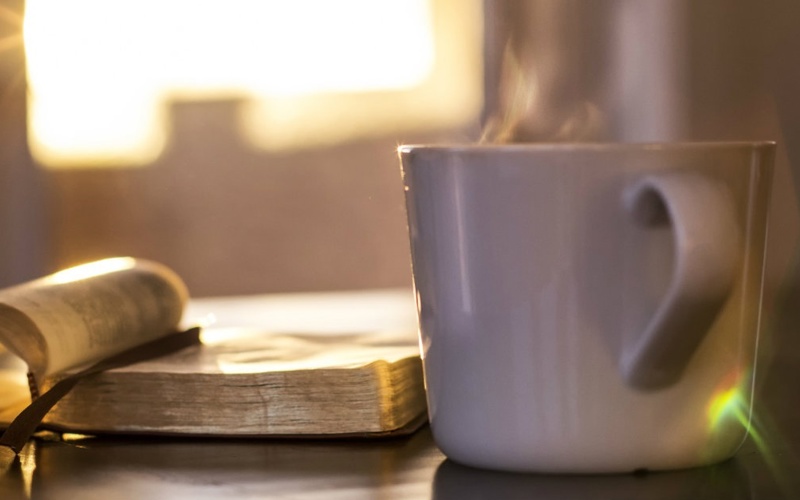 ATTENTION: Major social media outlets are finding ways to block the conservative/evangelical viewpoint. Click here for daily electronic delivery of The Stand's Daily Digest - the day's top blogs from AFA.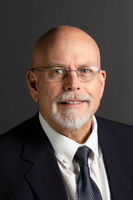 Rob Gardner
Retired AFA Staff Member
MORE
 MONDAY 
Clarity

Teach us to realize the brevity of life, so that we may grow in wisdom (Psalms 90:12 NLT).

As we get older, the reality of life becomes more clear. We learn by studying God's word, through prayer and a personal relationship with Jesus that this is not our home. The home for the people of God is in heaven. We are merely passing through this world.
Father God, I pray that many people will open their hearts to Jesus. I pray they will let Him in. Help each of us understand how wonderful your promise of everlasting life truly is. I ask and pray in Jesus' mighty name. Amen. 
TUESDAY 
Do You Know Him

But the Lord said, "Go, for Saul is my chosen instrument to take my message to the Gentiles and to kings, as well as to the people of Israel. And I will show him how much he must suffer for my name's sake." So Ananias went and found Saul. He laid his hands on him and said, "Brother Saul, the Lord Jesus, who appeared to you on the road, has sent me so that you might regain your sight and be filled with the Holy Spirit." Instantly something like scales fell from Saul's eyes, and he regained his sight. Then he got up and was baptized. Afterward he ate some food and regained his strength (Acts 9:15-19).

You know folks, we are all God's children. The only difference is that some of us know it and some of us don't.
Tragedy breeds a need for God in our lives. I firmly believe that people, when given the right circumstances, can find out how much they need Jesus. But on the other hand, wouldn't it be nice if it didn't take a life changing event for them to find out what is wrong with their life? Why does it take a catastrophe to get our priorities properly set? God and family should be at the top of the list. People might think they know God, but are really living a lie?
Just look at Saul (Apostle Paul). He was a destroyer of anything that had to do with Jesus and "the Way". He persecuted the Christian Church. Followers of "the Way" were scared to death of him. He would have them jailed, beaten and even killed. But God intervened. I love it when the Bible uses "But"...you know something is about to happen. 
Saul was chosen. He was not different than me or you, as we are God's chosen people, too. If you will allow Him into your life, He will use you for His glory.
Don't wait for your Damascus road experience...accept Jesus as your Lord and Savior, right now. It will be the best thing that you have ever done. Let Jesus Christ remove those scales on your eyes. Yes, each of us gets blinded by the love of this world and it's offerings...ask Jesus to show you His light and His glory. Don't wait. It's awesome, just as our King and Savior is...AWESOME !
Lord, help the lost to see. In Jesus' mighty and matchless name, Amen. 
WEDNESDAY 
Relying On God

So I say, let the Holy Spirit guide your lives. Then you won't be doing what your sinful nature craves. The sinful nature wants to do evil, which is just the opposite of what the Spirit wants. And the Spirit gives us desires that are the opposite of what the sinful nature desires. These two forces are constantly fighting each other, so you are not free to carry out your good intentions (Galatians 5:16, 17 NLT).

Life is full of choices, good and bad. When you are dealing with issues, try leaving them in God's capable hands. Ask Him to lead you through the trials and deliver you from the sin and bad choices.
Is it easy, not at first. But when you see that God hears our faithful hearts and answers us in His perfect timing, we begin to fully rely on Him.
God wants us to succeed but permits us to make choices. We can make those with Him or without Him. I know, personally, what works best. Thanks be to God.
Father God, help us to turn our lives over to you and stop pulling it away from Your hands. When we give our problems to You, let us leave them there and stop pulling them back, thinking we can do better. Father God, help us to know that You will answer prayer, Yes-No-Not Yet. Let us know to wait on you as your timing is perfect. Thank You Lord and I ask and pray this in the mighty name of Jesus. Amen. 
THURSDAY 
Defining Yourself

A good person produces good things from the treasury of a good heart, and an evil person produces evil things from the treasury of an evil heart (Matthew 12:35 NLT).

What comes from your heart defines you, today and for eternity. Think about the direction that your life is taking. Is your heart producing good or evil things? Seriously, think about it and search your heart. As long as you have the breath of life, it's not too late to ask Jesus to change your heart.
Lord, I pray that time doesn't run out for those that have not proclaimed You as their Lord and their God. I pray this in the mighty name of our Savior, Jesus Christ. Amen. 
FRIDAY 
Grab The Life Jacket

Teach me your ways, O Lord, that I may live according to your truth! Grant me purity of heart, so that I may honor you. With all my heart I will praise you, O Lord my God. I will give glory to your name forever, for your love for me is very great. You have rescued me from the depths of death (Psalms 86:11-13 NLT).

We all need to know that without God, we are floundering in a lake of stagnant slime. With Him, we are floating in a crystal clear stream...the stream of life...life everlasting. God threw you a life jacket, grab it and put it on. Put on the salvation that Jesus Christ offers free to all who accept Him and repent of their sins. Stop floundering, with no hope and come into Christ's Light.
Father, turn the minds and hearts of Your lost sheep, so that them might realize the need for You. I ask and pray in Jesus' name, Amen. 
SATURDAY 
Only One Place To Turn

The name of the Lord is a strong fortress; the godly run to him and are safe (Proverbs 18:10 NLT).

When you are scared, under attack, beat down or just need a place to hide; God is there.
Father God, there are a lot of my friends who are being beaten up by this world. Stuff is just going on that's crazy in their lives. Some of the stuff is self-inflected but some is inflected by others. Some stuff that is whipping them is just plan ole life, like health issues, etc. Whatever is beating them down, I pray that You will touch them and let them know You are there and will never leave them. Draw the lost ones back to you and strengthen those that are Your children. I pray this in the mighty name of Jesus, Amen. 
SUNDAY 
All Circumstances

"How great you are, O Sovereign LORD! There is no one like you. We have never even heard of another God like you (2 Samuel 7:22 NLT)!

We must look for God in all our circumstances. He is with you in the good times and in the bad times, in sickness and good health. God never leaves us. Wake up and realize His presence in every thing you experience. Thank you Lord!
Father God, You are with us, always. You are loving, merciful and forgiving. You are judge and jury. You are sovereign and full of grace. Thank You Father for loving us more than we deserve. Thank You for calling us worthy. I praise Your holy name. Amen.
Please Note: We moderate all reader comments, usually within 24 hours of posting (longer on weekends). Please limit your comment to 300 words or less and ensure it addresses the content. Comments that contain a link (URL), an inordinate number of words in ALL CAPS, rude remarks directed at the author or other readers, or profanity/vulgarity will not be approved.