Thursday, June 22, 2017 @ 11:24 AM
ATTENTION: Major social media outlets are finding ways to block the conservative/evangelical viewpoint. Click here for daily electronic delivery of The Stand's Daily Digest - the day's top blogs from AFA.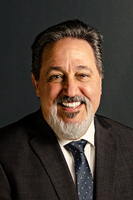 Ed Vitagliano
Executive Vice-President
MORE
Christians in America are living in a culture that increasingly demands submission to the spirit of the age, requiring not only that we seek understanding and discernment, but courage and resolve. 
The book of Daniel provides for us insights into how God's people should conduct their lives in a pagan environment. While our country might not be in full rebellion against God, as was Babylon and Persia in Daniel's day, we are rushing – not drifting – in that direction. 
In Daniel 3, the demand is made from the apex of the Babylonian power structure – King Nebuchadnezzar himself – that every single person should bow before and worship the idolatrous image he'd set up. Every. Single. Person. 
No exceptions were allowed; there were no petitions for an exemption; there were no federal judges who could intervene; no one could call a congressman or senator, and there was no religious liberty for dissenters. 
This is to say that the young Hebrew men in this chapter – Shadrach, Meshach, and Abednego – had no room to finesse this. They were themselves men in positions of power and authority (v. 12), so they couldn't claim ignorance of the law. They had to either obey the law, disobeying God's injunction against idolatry, or they had to obey God, worshiping Him alone, and defy a king. 
They stayed faithful to God and refused to obey the law. Those who hated the Jews in Babylon recognized an opportunity to destroy these young men. Like something out of an old James Cagney movie, they ratted them out to Nebuchadnezzar. 
The king was enraged. The Hebrew men were hauled before him and given an opportunity to comply. The king told them: All will be forgiven, as long as you do what everyone else has agreed to do. Bow. Worship. Conform. 
What follows is one of the shortest yet most courageous statements of fidelity to God and conscience ever recorded. Shadrach, Meshach, and Abednego said: 
O Nebuchadnezzar, we do not need to give you an answer concerning this matter. If it be so, our God whom we serve is able to deliver us from the furnace of blazing fire; and He will deliver us out of your hand, O king. But even if He does not, let it be known to you, O king, that we are not going to serve your gods or worship the golden image that you have set up (vv. 16-18). 
Their response: King Nebuchadnezzar, we're going into the furnace, and God can certainly deliver us from that danger if He chooses. That's up to Him. But we won't worship false gods no matter what. That's up to us. 
Sometimes a trial comes suddenly and with a brutality for which we are completely unprepared mentally. It is a sudden assault from hostile and violent forces that shock us. It is a day that does not create what is in a man or woman but reveals it. The courage demonstrated by these young men is not that which comes to a man on the spot; instead, this act of holy defiance reveals a spine of steel that had been fashioned in the Jewish exile into hostile, pagan lands. It manifests a faith-filled character that had already been forged in the fire of affliction and come forth like gold. Shadrach, Meshach, and Abednego were divine weapons of war in the hands of a holy God, brandished not to take men's lives but to destroy the false gods of pagan kings. 
We rarely see such courage and faith in the church today. There is far too much evasiveness when the pagan king turns his cold eyes to the Christian and demands a plain answer to charges of bigotry. There is too much Christian dissembling when the face of a friend or neighbor darkens at the suggestion that rejecting Jesus is an eternally fatal decision. True, in America there are no pagan kings, but there are hostile crowds around the water cooler at work and the principal's office at school. 
We are fast approaching a day when many of us will be challenged like these three Hebrew men. The values of the world are increasingly in opposition to those of the kingdom of God. We are not yet faced with a fiery death, but the heat of demonic hostility is growing hotter every day. 
This sort of courage is fairly straightforward, and most of us know the joyful result of the trial in Daniel 3. God did answer in power and did deliver Shadrach, Meshach, and Abednego. What a stupefying demonstration of God's sovereign glory and all-surpassing power. There was a God in Babylon that day, and He wasn't found in a mute, deaf, and impotent idol. 
Yet the passage hints at another type of trial of the Christian's faith. For many Christians, God doesn't answer like that every day – or even most days. The circumstances of life can be very oppressive, slowly strangling hope and crushing the life out of us. Perhaps we begin the fight with strength, faith, and zeal, but the circumstances respond with the power of the Python: the unrelenting constriction seems to squeeze everything in us to dust. 
We pray and pray for His help, but what happens when God seems to ignore those prayers? Perhaps we have a bit more faith and believe He has heard but has said no. Perhaps, like Paul, we hear Him say, "My grace is sufficient for you, for power is perfected in weakness" (2 Cor. 12:9), and our heart sinks. 
There is temptation in such trials, too. There is a demonic influence that lurks nearby and stares into our downcast eyes, red from weeping, our shoulders bowed from the weariness of a fight without end. "Now will you bow?" comes the whisper. "Your God has forgotten you." 
May we even then have the faith and courage of those young Hebrew men who uttered an answer for all of God's people, for all times.
My life might be a furnace, and my God can certainly deliver me from this fiery heat if He chooses. That's up to Him. But as He is ever with me and as His grace is ever mine, I still won't bow my knees to worship false gods. I will never bow to the pagan king.
Comments will be temporarily unavailable. Thank you for your patience as we restore this service!
Please Note: We moderate all reader comments, usually within 24 hours of posting (longer on weekends). Please limit your comment to 300 words or less and ensure it addresses the content. Comments that contain a link (URL), an inordinate number of words in ALL CAPS, rude remarks directed at the author or other readers, or profanity/vulgarity will not be approved.