Monday, July 24, 2017 @ 11:12 AM
ATTENTION: Major social media outlets are finding ways to block the conservative/evangelical viewpoint. Click here for daily electronic delivery of The Stand's Daily Digest - the day's top blogs from AFA.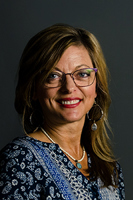 Anne Reed
AFA Journal
MORE
Although it's been over a week since the news came out about Eugene Peterson's views about marriage, it's been weighing heavily on my mind. His seemingly candid statements and subsequent retraction are puzzling, to say the least. 
In case you missed it, 84-year-old Eugene Peterson, author of The Message, a popular companion to the Scripture written in paraphrased contemporary language and published in its full form in 2002, left many surprised and troubled after Religion News Service, a secular news agency covering religion and moral issues, published Peterson's responses about same sex marriage and homosexuality. 
During the interview, Peterson spoke of lesbians who attended churches he pastored. "They didn't make a big deal about it," he said. "I'd go and visit them and it never came up for them. They just assumed that they were as Christian as everybody else in the church." 
"I wouldn't have said this 20 years ago," he continued, "but now I know a lot of people who are gay and lesbian, and they seem to have as good a spiritual life as I do. I think that kind of debate about lesbians and gays might be over. People who disapprove of it, they'll probably just go to another church. So we're in a transition, and I think it's a transition for the best, for the good. I don't think it's something that you can parade, but it's not a right or wrong thing as far as I'm concerned." 
When asked if he would officiate a same sex wedding, Peterson answered with one simple word: "Yes." 
During the interview, Peterson also proudly shared about a former congregation's approval of a young man raised under his pastoral leadership who applied for a worship leader position while living an openly gay lifestyle. 
What Peterson shared reminds me of a church in a city by the name of Corinth – a congregation that accepted and boasted about a sexually immoral relationship within the body. The Apostle Paul dealt with the church and the individuals involved not with a sense of pride and approval, but with "tough love." The unrepentant parties were not invited to lead inside the church at all – far from it. In their refusal to turn from their sin, Paul recommended that they be removed from fellowship.
Peterson attempted to retract his statements the following day after LifeWay Christian Resources, one of the largest retailers of religious and Christian resources in the world, announced it was prepared to stop selling The Message. 
Peterson's retraction read in part:
It's worth noting that in my 29-year career as a pastor, and in the years since then, I've never performed a same-sex wedding. I've never been asked and, frankly, I hope I never am asked. This reporter, however, asked a hypothetical question: If I were pastoring today and if a gay couple were Christians of good faith and if they asked me to perform their wedding ceremony—if, if, if. Pastors don't have the luxury of indulging in hypotheticals. And to be honest, no is not a word I typically use. It was an awkward question for me because I don't do many interviews at this stage in my life at 84, and I am no longer able to travel as I once did or accept speaking requests. 
With most interviews I've done, I generally ask for questions in advance and respond in writing. That's where I am most comfortable. When put on the spot by this particular interviewer, I said yes in the moment. But on further reflection and prayer, I would like to retract that.
That's not something I would do out of respect to the congregation, the larger church body, and the historic biblical Christian view and teaching on marriage. That said: I would still love such a couple as their pastor. They'd be welcome at my table, along with everybody else. 
Some things cannot be explained away or unsaid. Peterson was asked some straightforward questions, and he answered from his heart, evidenced by the historical context provided. This wasn't just an "oops" moment. He said what he meant. As with each of us, "[H]is mouth speaks from that which fills his heart" (Luke 6:45, NASB). 
Peterson is my elder, and respect is due for that reason. At the same time, several things jumped out at me about his retraction. 
Isn't the fact that the reporter's question was hypothetical in nature a null point? The Scripture says that we are to always be ready to make a defense. If Peterson was truly settled on what the Word of God says about homosexuality, he would have been ready to give a consistent and gentle answer. 
He explained that he wouldn't perform a same sex marriage out of respect for "the congregation, the larger church body, and the historic biblical Christian view and teaching on marriage." Did anybody else notice something about this statement? Where is God? What about respect for the One who inspired the very words of Scripture (2 Timothy 3:16-17, ESV)? 
He further explained that he meant it when he told the reporter gay and lesbian people seem to have as good a spiritual life as he does. "But then again," he said, "the goodness of a spiritual life is functionally irrelevant in the grand scheme of things." 
He said, "We are saved by faith through grace that operates independently of our resolve or our good behavior. It operates by the hand of a loving God who desires for us to live in grace and truth and who does not tire of turning us toward both grace and truth." 
The Scripture says we are saved by grace, through faith (Ephesians 2:8-9, NASB). We exist to tell the whole world this marvelous truth. It's the good news!                                                                                                                                                           
The fact is that after the Spirit of the Living God takes residence within us, our resolve does change; our behavior does change. If God never tires of turning us toward grace and truth, then why should we grow weary in doing the same for others? Why should we give up and go with the flow of the world's culture? 
In Paul's first letter to the Corinthian church, he clearly drew a before-and-after picture of those in the body of believers. First Corinthians 6:9b-11 (NASB) reads: 
Do not be deceived; neither fornicators, nor idolaters, nor adulterers, nor effeminate, nor homosexuals, nor thieves, nor the covetous, nor drunkards, nor revilers, nor swindlers, will inherit the kingdom of God. Such were some of you; but you were washed, but you were sanctified, but you were justified in the name of the Lord Jesus Christ and in the Spirit of our God. (Emphasis added.)
To suggest that debate is over on any one of these issues is a slap in the face to the Lord Jesus Christ. To transition into a state of acceptance within the church on these matters is not "for the best, for the good." 
We are not called to tuck each other into our deathbeds, but to encourage and strengthen each other in the faith. If we think that compromise on sexual immorality, whether fornication, adultery, homosexuality, pornography, or any other sin for that matter, is an expression of love for the sinner, we are dead wrong. 
Love speaks life and truth in gentleness.  "Love does not rejoice in unrighteousness, but rejoices with the truth; bears all things, believes all things, hopes all things, endures all things" (1 Corinthians 13:6-7, NASB). 
God is faithful. His Word is true. And He desires and expects faithfulness from us.
In today's culture, we may suffer consequences for that faithfulness. 
But even if you should suffer for the sake of righteousness, you are blessed. And do not fear their intimidation, and do not be troubled, but sanctify Christ as Lord in your hearts, always being ready to make a defense to everyone who asks you to give an account for the hope that is in you, yet with gentleness and reverence; and keep a good conscience so that in the thing in which you are slandered, those who revile your good behavior in Christ will be put to shame (1 Peter 3:14-16, NASB). 
Pray for Eugene Peterson and those who have been influenced by his statements. And pray for all believers – that we will remain faithful to scriptural truth in these dark days.
Please Note: We moderate all reader comments, usually within 24 hours of posting (longer on weekends). Please limit your comment to 300 words or less and ensure it addresses the content. Comments that contain a link (URL), an inordinate number of words in ALL CAPS, rude remarks directed at the author or other readers, or profanity/vulgarity will not be approved.