Monday, July 17, 2017 @ 07:38 AM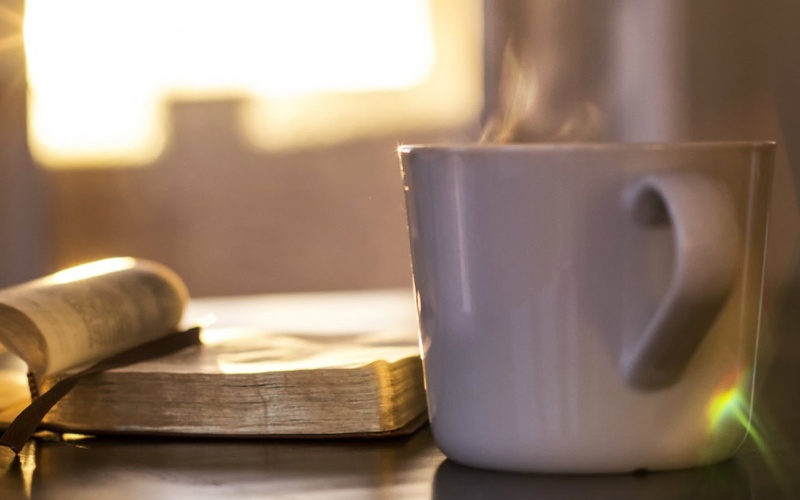 ATTENTION: Major social media outlets are finding ways to block the conservative/evangelical viewpoint. Click here for daily electronic delivery of The Stand's Daily Digest - the day's top blogs from AFA.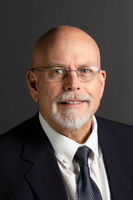 Rob Gardner
Retired AFA Staff Member
MORE
MONDAY 
Jesus Tells It Straight Up 
Everyone who acknowledges me publicly here on earth, I will also acknowledge before my Father in heaven.  But everyone who denies me here on earth, I will also deny before my Father in heaven. Don't imagine that I came to bring peace to the earth! I came not to bring peace, but a sword. I have come to set a man against his father, a daughter against her mother, and a daughter-in-law against her mother-in-law. Your enemies will be right in your own household! If you love your father or mother more than you love me, you are not worthy of being mine; or if you love your son or daughter more than me, you are not worthy of being mine. If you refuse to take up your cross and follow me, you are not worthy of being mine. If you cling to your life, you will lose it; but if you give up your life for me, you will find it. Anyone who receives you receives me, and anyone who receives me receives the Father who sent me.  If you receive a prophet as one who speaks for God, you will be given the same reward as a prophet. And if you receive righteous people because of their righteousness, you will be given a reward like theirs. And if you give even a cup of cold water to one of the least of my followers, you will surely be rewarded (Matthew 10:32-42 NLT).
I write and speak a lot about our choice and how critical it is, for life on this earth and for eternal life. There are multiple sermons in these ten verses that was written from Jesus' instructions for His disciples (and for each of us), I can't even touch all that I would like to write about today. I ask that you please take the time to ask the Holy Spirit to guide you in the reading of this passage and ask Him to show you what He wants you to understand and see. May God bless your reading of His mighty word. 
Dear Lord, open the minds and hearts of Your children in the reading and understanding of Your word. Help us to understand that in order to gain life, we must give up our life and follow Jesus. I pray in the mighty name of Jesus Christ. Amen. 
TUESDAY 
Our Good Good Father 
My child, don't reject the LORD's discipline, and don't be upset when he corrects you. For the LORD corrects those he loves, just as a father corrects a child in whom he delights  (Proverbs 3:11-12 NLT). 
Our Father in heaven corrects us when we get off course. His correction is out of His great love for us. Accept the adjustment, get back on the right path and thank God for His amazing love. 
Dear Lord, we all tend to get off track. I pray for Your gentle hand of correction to bring us back to where You designed us to be. In Jesus' name. Amen. 
WEDNESDAY 
Life Is But A Vapor

A voice said, "Shout!"
I asked, "What should I shout?"
"Shout that people are like the grass.
Their beauty fades as quickly
as the flowers in a field.
The grass withers and the flowers fade
beneath the breath of the Lord.
And so it is with people.
The grass withers and the flowers fade,
but the word of our God stands forever"  (Isaiah 40:6-8 NLT).

Everything, everything in this world will pass away. We are but a mere vapor - a mist - one day here, the next gone. It's up to each of us on where we spend our eternity. God's word is clear. We have "free will" to choose. I pray that you will choose wisely.
Jesus Christ is the way, the truth and the life. No one comes to the Father except through Him. God's word is perfect and true. Thanks be to God for saving those that come to His light.
Father, I pray that many people will be saved today. I thank You for what Your Son did on the cross. Thank You Father God for loving us, far more than we deserve. I give thanks and pray in the mighty and matchless name of Jesus. Amen. 
THURSDAY 
Prayer Time - Any Time - All The Time 
Are any of you suffering hardships? You should pray. Are any of you happy? You should sing praises. Are any of you sick? You should call for the elders of the church to come and pray over you, anointing you with oil in the name of the Lord. Such a prayer offered in faith will heal the sick, and the Lord will make you well. And if you have committed any sins, you will be forgiven (James 5:13-15 NLT). 
I cherish my prayer time each day. It is the time that I have open chats with my Daddy God. In this time, I do my best to listen to His correction, His guidance and His desires for me.
I also praise His Holy Name and thank Father God for all that He is doing in and through my life. 
I spend a lot of time in intercessory prayer, praying for all my friends and family. We are all broken and struggling in life. We need to lift each other up during these prayer sessions. 
I hope that each of you take a special time each day to talk with Him. This is the one time that we truly have that personal relationship with God, our Father. It's one on one time. He hears our every plea. Don't take that lightly. The Creator of all things is listening and He is speaking truth into our lives. It is so important- pray and listen. 
Thank you Lord, I praise Your Holy Name. Thank You for listening to my wants, desires and needs. Thank You for answering my prayers, whether it be, Yes, No or Not Yet. I can trust that You are answering in the way that it's best for me and those around me. Thank You Father, thank You! I pray and give thanks to You. I ask and pray in the mighty name of Your Son, Jesus Christ. Amen.
FRIDAY
Find Your Refuge

This I declare about the LORD: He alone is my refuge, my place of safety; he is my God, and I trust him  (Psalms 91:2 NLT).

So, life seems tough and the world is closing in around you, what do you do? Well you might start digging out of the hole you are in and gain rest by reading and studying the word of God. Open the Bible and gain knowledge of His truth and He will show you a way out of the mess you are in. He is with us and will never leave us. Trust in Him. Rest in that truth.
Dear Lord, bring us closer to You in our times of trouble. In Jesus' name, amen.
SATURDAY 
Time To Step Up 
So, my dear brothers and sisters, be strong and immovable. Always work enthusiastically for the Lord, for you know that nothing you do for the Lord is ever useless (1 Corinthians 15:58 NLT). 
Right now with all the junk going on in the world, it's not time to be silent about our Lord. Now is the time to proclaim His love, mercy and grace to others. We must be bold. We must stand firm on His word. After all, His word is true and right. Be careful about what the world tells you. The only truth, that is right, is God's inspired word. It's perfect. 
Dear Lord, help Christians to be bold and stand up for Your truth. Help us to never back down and plant our feet firmly in Your word. Help us to remember to share Your truth with love with kindness but also not to back down from a challenge. Jesus Christ has already claimed victory, why should we be timid? Lord God, direct our path and lead us in the direction You want us to be going. I pray in the mighty name of Jesus, Amen.
SUNDAY 
Jesus Did and Is Doing 
Jesus also did many other things. If they were all written down, I suppose the whole world could not contain the books that would be written (John 21:25 NLT). 
Our Lord is amazing. He not only came to earth and lived among us, He showed us the righteous way to live and conduct our lives. He performed many miracles, many more than could ever be recorded. Those miracles didn't stop when He was raised from this life to His place in Heaven. 
Jesus Christ, our Lord and Savior, is orchestrating miracle after miracle, even today. The miracles that are taking place may not be as astonishing to the bystander as when He gave blind men sight and instructed the lame to walk, but to those that are experiencing these miracles...they are every bit as dramatic. 
I've witnessed mighty miracles in my life and I bet you have too. I can't name all the times that I felt that God intervened on my behalf. I don't believe in coincidence or luck. I do believe that God hears our prayers and answers. His answers may be very different to what we want, or even seeming eternally slow to come, but He answers. His answered prayer is Yes, No and Not Yet, but He answers His believers. 
God also lets us make our own choices by giving us free will. So, when we choose something besides His will for our lives, we have to reap the failings. We don't understand or really know God's will for us, but as we study His word and ask His direction and blessings on our lives, we can be assured that He hears us. We must understand that how He answers is beyond our comprehension, but you can be sure, He will answer. 
Miracles happen everyday. Are you living with Jesus Christ in your heart? Are you asking God for what you need and desire in/for your life? Are you trusting that He is God and He will answer? Are you praying in His will and not for your wants, but your needs? Are you asking God to use you, for His glory? Are you asking God to use the situation that you are going through, to glorify His name? Are you living a life that honors Him? Are you trusting Him? 
Folks, we all fall short of God's plan. We are all broken, but we must remember that when we live with Jesus as our Savior, we have been redeemed by His blood. There is nothing that we can't accomplish and nothing we can't survive with Christ as our center. We must remember to always pray for God's will and not our own. His plan is perfect. Are we willing to let Him work in our lives? 
Father God, You owe us nothing, but offer us everything. We owe you so much, much more than we will ever admit or understand. Father, thank you for you mercy and grace that we are so undeserving to receive, but You Father, say we are worthy. I praise Your mighty name. Dear Lord, Your will; nothing more; nothing less; nothing else. Amen. 
Please Note: We moderate all reader comments, usually within 24 hours of posting (longer on weekends). Please limit your comment to 300 words or less and ensure it addresses the content. Comments that contain a link (URL), an inordinate number of words in ALL CAPS, rude remarks directed at the author or other readers, or profanity/vulgarity will not be approved.